Organyà's (Spain, Catalonia, Pyrenees) first giant, El Quimet, was presented last Saturday at the celebration of the municipality's first meeting. He is 3.60 meters tall and weighs 36 kilos.
In his left hand he carries the Homilies. In his right hand he carries a bamboo stick, which moves in time with his steps when walking.
El Quimet has been accompanied by the Cardona giants, Abdalà and Adalés.
The Colla de Geganters and Grallers from Seu d'Urgell, the Geganters and Grallers from Oliana, the Asparracats from Tragó, the Los Maitips group from Peramola and the Geganters from the Barri de la Coromina de Cardona also took part in the parade.
The new giant has been made by the Casserrras Sculpture Workshop, from Solsona, and has been financed by Organyà City Council.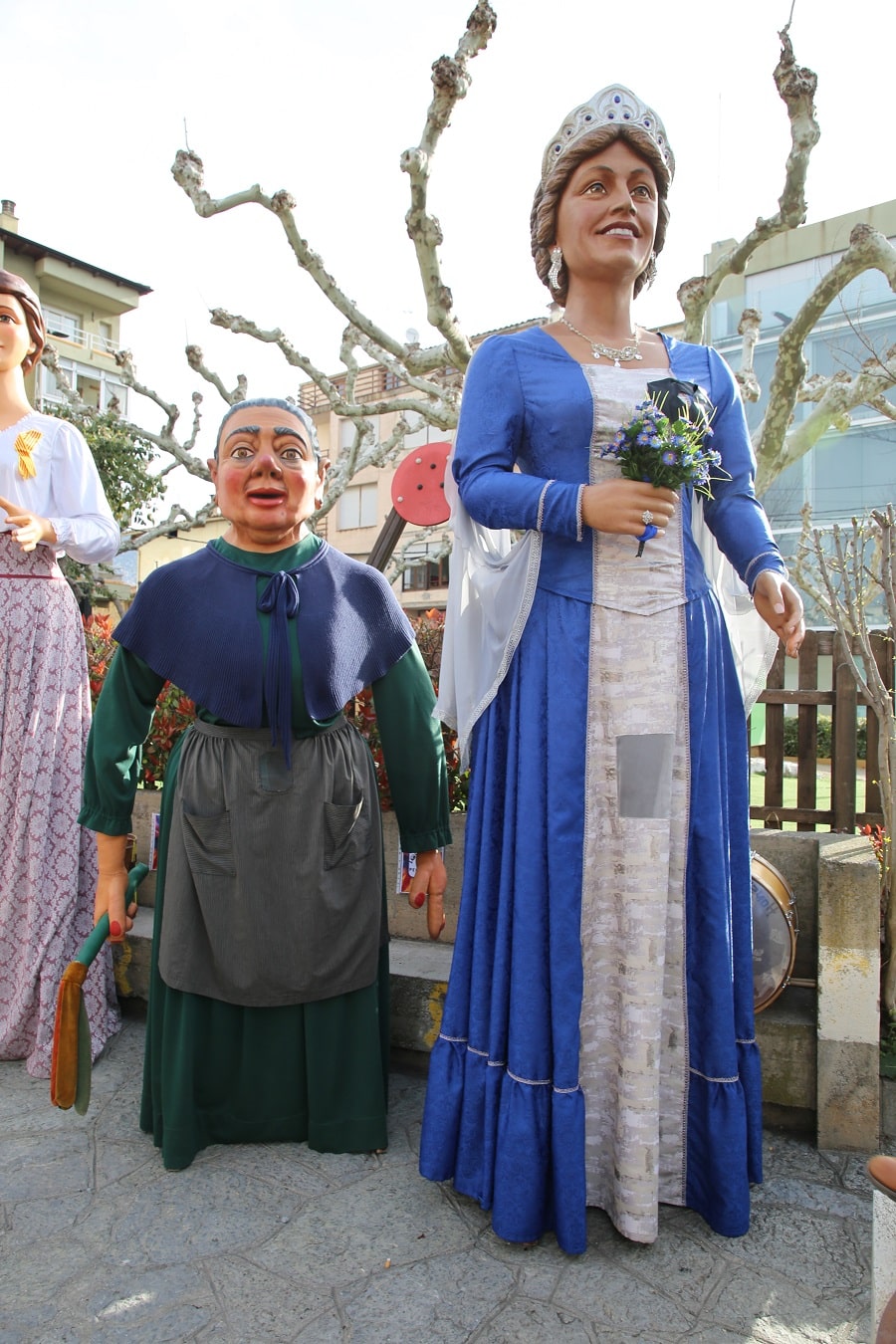 Its name is a tribute to the renowned Barcelona scholar Joaquim Miret i Sans (1858-1919), discoverer of one of the oldest and most representative texts of the Catalan language: the Organyà Homilies.
Miret i Sans was a historian, academic and founding member of the Institut d'Estudis Catalans.