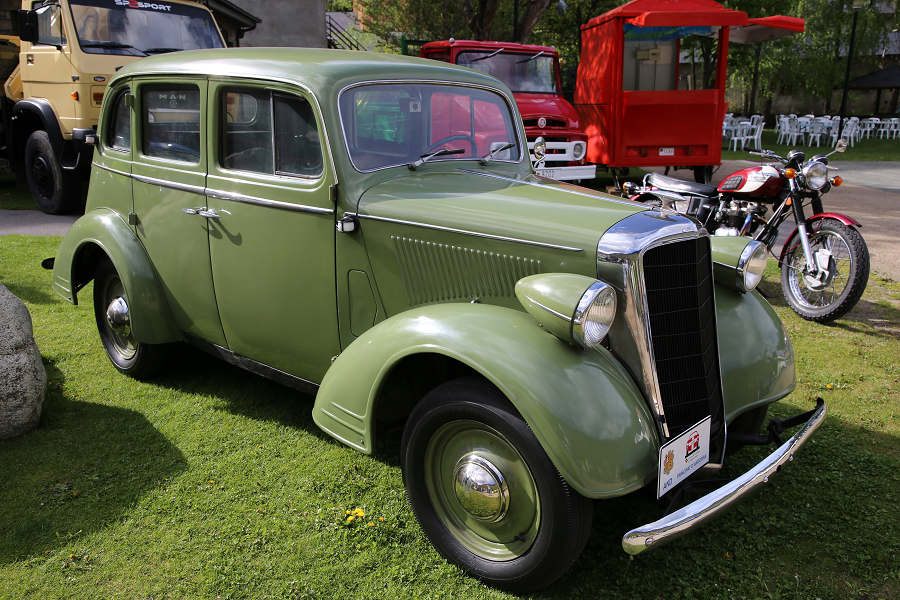 Opel 1.3 L (Model 1937). Green color
The Opel 1,3 Liter (typ 1397) is a small car manufactured by Opel. Production commenced in January 1934, although a few (officially 2) pre-production cars had been built during the final part of 1933.
More than two thirds of the 1,3 Liters produced were made in the single year of 1934, but the car continued to be manufactured until October 1935 by which time its successor, the innovative unitary bodied Opel Olympia, had already been in production for some six months.
During its brief production run, the Opel 1,3 Liter was a big seller, with 19,840 of the cars produced in 1934 alone, representing the equivalent of 15 percent of the overall German auto-market – although even the 1934 volume never toppled Opel's own 1,2 Liter from its top spot in the market place.
Engine 1288 cc side-valve I4
Transmission 4-speed manual, No synchromesh