Nissan Silvia S12. Red version
The S12 was produced from August 1983 to 1989, with revisions to the exterior trim in 1986. It used retractable pop-up headlights and was sold in two configurations — a coupé and a hatchback version, which bore heavy resemblance to the liftback versions of the Toyota Corolla Levin and Sprinter Trueno AE85.
A number of different engines were equipped in the S12 chassis, depending on geographic market and production year, also a change in available engines again with the Mk2 revision. The NAPS system was carried over on the CA20E which replaced the Z engines of the S110 in North America.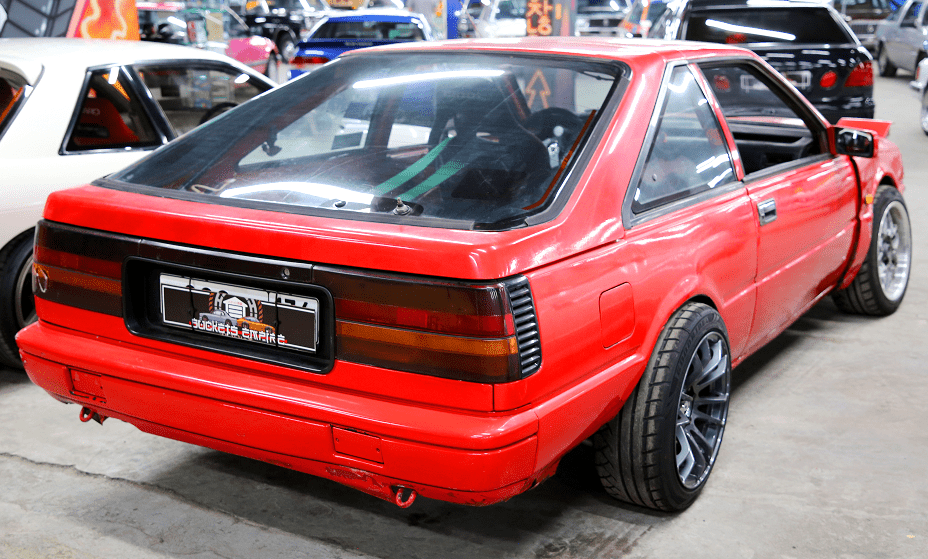 Made in Japan (Kanda plant)
Years of production: 1983-1988
Engine: 4 cylinders; 1800 cc
Power: 135 HP
Max speed: 199 km/h
Fuel consumption: 9 l/100 km
Weight: 1170 kg