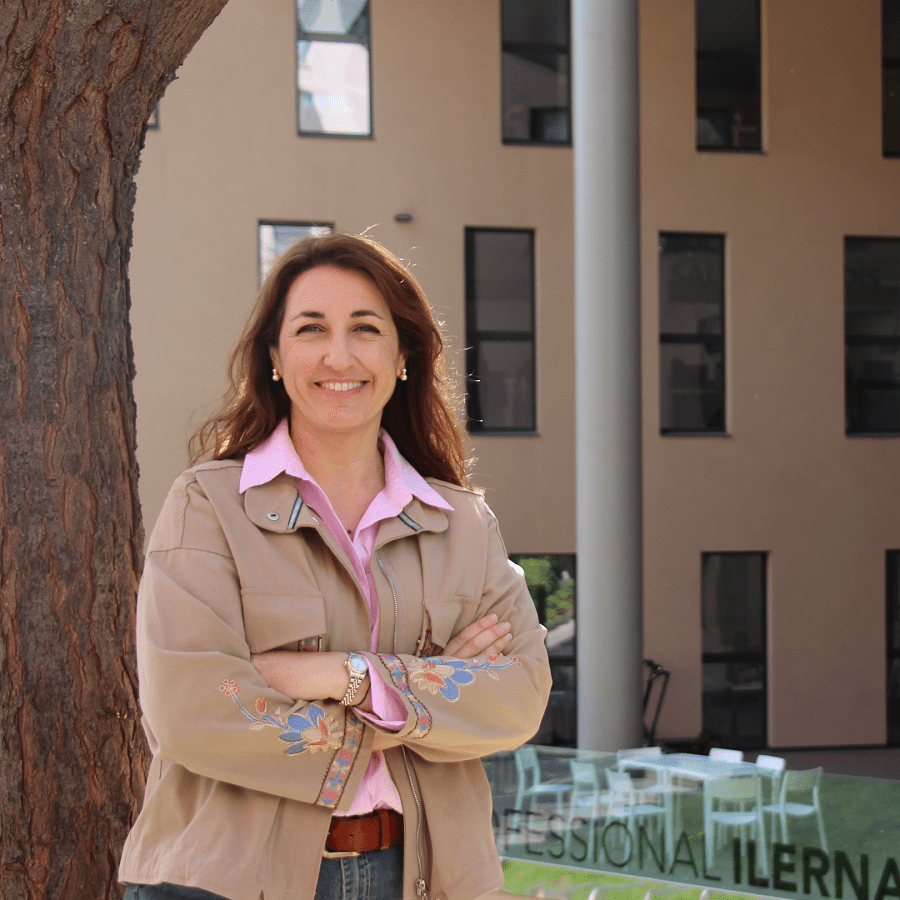 ILERNA is a professional training center where you can study full-time, part-time or online. According to official statistics, about 80% of former ILERNA students find work within the next year after a year of graduation. We spoke with Natalia Rubio, manager of the ILERNA center in Lleida (Catalonia, Spain), about the benefits of learning at ILERNA and the future development plans for the center.
Interview: Irina Rybalchenko
What would you say about professional training in general? What terms does ILERNA offer?
In recent years, professional training has gained weight. The number of students has increased, as well as their professional recognition. Companies are increasingly looking for professionals with practical experience that allow young professionals to integrate immediately into the world of work.
According to the latest SEPE research, the professional training employment rate is 42.2%, higher than the university graduate employment rate of 38.5%.
At ILERNA, we are committed to adapting not only to the needs of companies but also to the needs of our students, so we wildly innovate in teaching methods.
What is the specialty of ILERNA and what would you say about its advantages compared to other educational centers?
ILERNA was born more than 50 years ago in Lleida, where today, the center has become a reference in professional training. We offer 18 medium and higher-level training courses in Health, Image and Sound, Administration and Management, Commerce and Marketing, Computer Science and Communication, Sociocultural and Community Services and Sports Training.
The individual approach, the high level of professionalism of the teachers, the modern classrooms and the innovative methodology make ILERNA an exceptional center. We believe in fully hands-on training. That's why our classrooms look more like real workspaces than ordinary classrooms.
Year after year, we invest in equipping our classrooms to be adapted to the constantly changing world of work.
This year 2022-2023, we have also integrated Apple Tech technology. Our students have iPads with all the information and content necessary to follow the cycle and software adapted to the needs of their studies. It brings our students closer to today's business reality, gives them the experience of being completely hands-on, and prepares them for the best companies.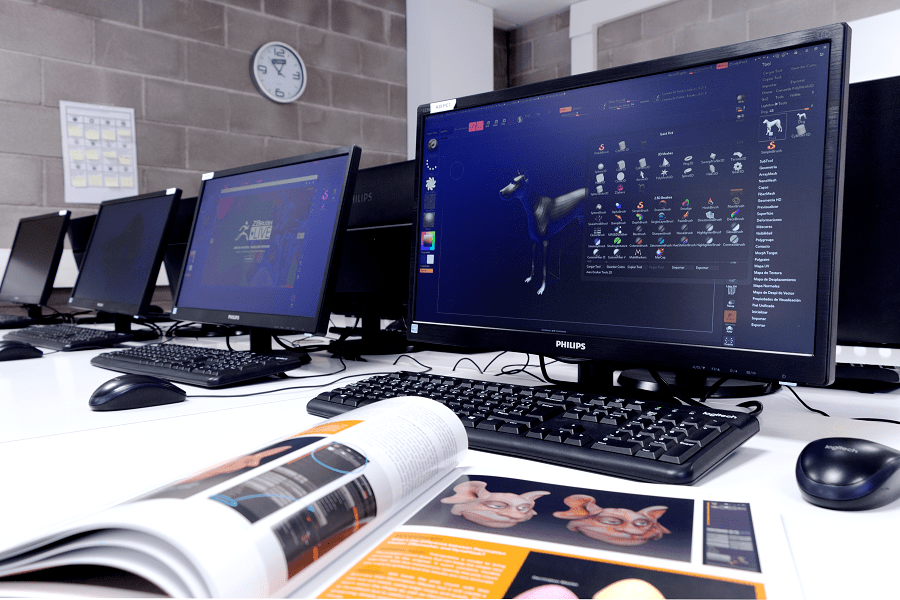 Com és el centre de Lleida?
El centre d'ILERNA a Lleida és un macrocentre de 4000 m² amb capacitat per a 1000 alumnes, i amb espais perquè se sentin relaxats i còmodes durant la jornada. Disposem de cafeteria i zona de terrassa, sala d'actes i sala d'estudis.
Les aules estan equipades amb les millors eines i el material necessari per a dur a terme les sessions pràctiques. Les nostres aules són espais de treball real adaptats perquè l'alumnat aprengui fent-ho, seguint amb la metodologia learning by doing.
Please tell us about the center in Lleida…
This is a 4,000 m2 macro center with a capacity for 1,000 students and spaces for them to feel relaxed and comfortable during the day. We have a cafeteria, a terrace, a meeting room and a study room.
Our classrooms have the necessary equipment to conduct the practical sessions. Remember that our classrooms are real workspaces suitable for students to learn by doing and following the learning-by-doing methodology.
Regarding job search processes, could you tell us what percentage of your ex-students find work? Do you have any agreements with certain companies or a job search system?
As I have already said, professional training offers real work practice. In this sense, about 80% of former ILERNA students find work within the next year after a year of graduation.
The InnovaFP program also promotes collaboration with local businesses to work on innovation and knowledge transfer projects. This program allows students to immerse themselves in their field of study and gives them job opportunities.
You have centers in Seville, Madrid, Barcelona and Tarragona. Do you plan to extend your network?
Currently, the ILERNA Group consists of nine centers throughout the peninsula: Lleida, Barcelona, Tarragona, Madrid, Seville, Cordoba, Campo de Gibraltar and Jerez.
We are working on opening a second center in Jerez of more than 5,000 m2 to expand our training offer in areas such as Image and Sound, Administration and Management and Sports Training.
In addition, we are working on a new 4200m2 center in Valladolid, where we hope to start our courses in September. And finally, we are building new centers in Zaragoza and Madrid.
Do you offer international training?
At ILERNA, we have a service for students to complete their studies abroad. We are aware of the excellent projection that studying abroad brings, so our students can access Erasmus+ scholarships for studies and/or internships or participate in the mobility program that allows them to stay in a company abroad.
We aim to help our students benefit educationally, linguistically and culturally from their learning experiences in other countries.
And finally, we currently offer online training in Prosthetic Audiology, Oral Hygiene and Diagnostic Imaging and Nuclear Medicine for students in France and Italy.