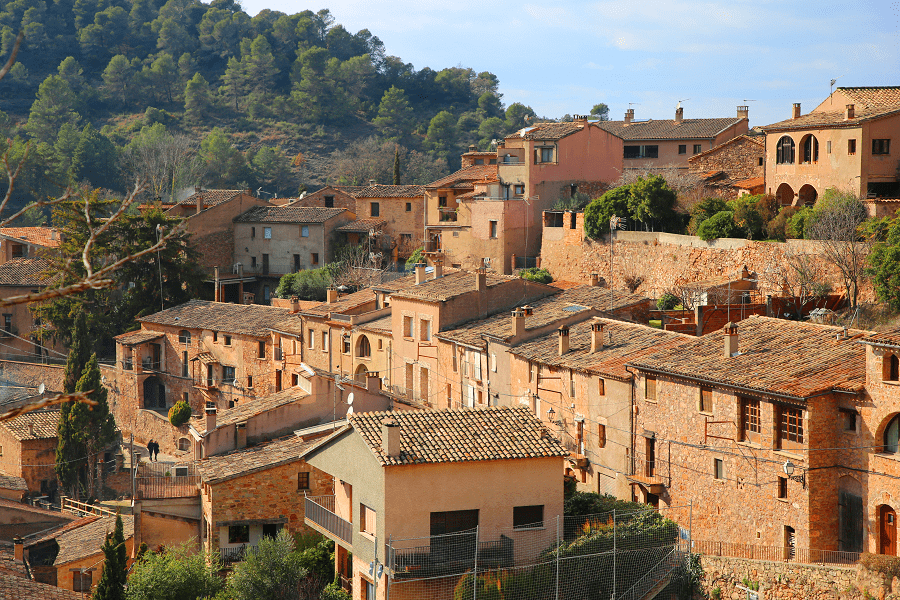 Mura is a municipality in the province of Barcelona and autonomous community of Catalonia, Spain. Located at 454 m above sea level, it is one of the main entrances to the Natural Park of Sant Llorenç del Munt i l'Obac.
Places of interest
Mura forms a pleasant set of cobbled squares and alleys, and stone houses, many of which have been prepared for holidays or weekend stays, due to the interest of the environment.
Near Mura, in a frame of scattered farmhouses, the unusual site of the Balma hill stands out, with buildings built inside a large balma that houses a small museum and an agro-tourism centre.
On the outskirts of the village there is the church of Santa Creu de Palou, in Romanesque style.
El Puig de la Balma House Museum
House Museum Molí del Mig
Church of Sant Martí de Mura
Hermitage of Sant Antoni de Padua
Castle of Mura
How to get to?
From Barcelona 1 hr 5 min (55.5 km) via BV-1221
From Madrid 6 hr 12 min (596 km) via A-2
Main information
Area: 47 sq km
Population: 230
Coordinates: 41° 41′ 59″ N, 1° 58′ 35″ E
Language: Spanish, Catalan
Currency: Euro
Visa: Schengen
Time: Central European UTC +1
See here Catalan travel guide