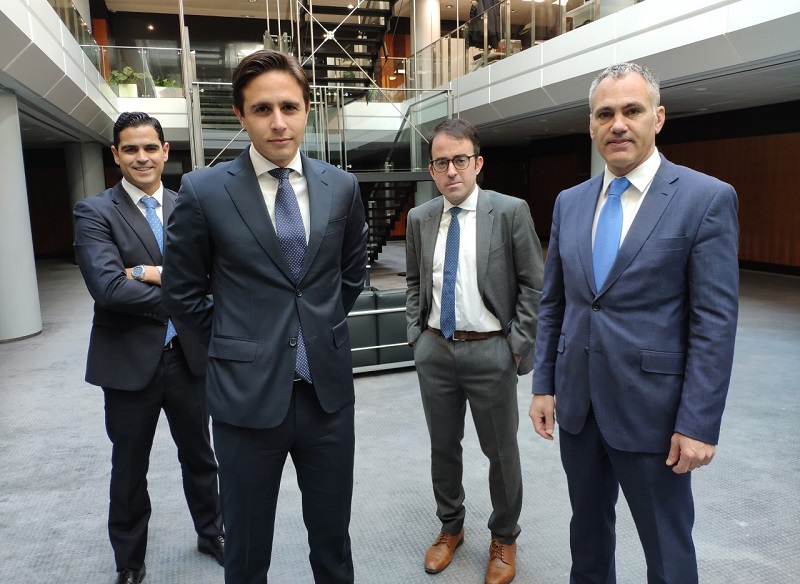 Morabanc (MoraBanc) has combined its strategy and investment teams into a new department that will optimize customer service. This new, more flexible structure will be responsible for attracting investment services professionals, who will help clients manage their savings, investments or assets according to their needs.
"Thanks to a recent agreement with Goldman Sachs Asset Management, Morabanc seeks to take a leading position in the market in matters of planning, consulting and asset management," the bank said in its news release.
Under the leadership of Lorenzo Casaus, the strategy and investment department will consist of three divisions: MoraBanc Asset Management, which will be headed by Oriol Taulats, a consultative division under the guidance of Enric Galí and a new division of investment funds under Juan Hernando.
Lorenzo Casaus is a graduate and has a Master in Business Administration and Management from ESADE University of San Gallen (University of St Gallen), Switzerland. He began his professional career in London, where he held the position of analyst for investment banks at Deutsche Bank. Subsequently, he joined the investment team of the American Venture Capital Fund and Värde Partners alternative funds. He has been working in Morabanc since 2016 as the Director of Strategy and Investment.
Oriol Taulac has a degree in mathematics and a master's degree in financial instruments from the Autonomous University of Barcelona. For 17 years, he has held various management positions at banks and financial institutions in the United States, Spain, Luxembourg and Andorra (Banco Sabadell, La Caixa, Andbank and Caixa Catalunya), specializing in the development of innovative investment strategies. He has been working at Morabanc since January 2019.
Juan Hernando has been working at Morabanc since 2015. Previously, he worked as head of the analysis of Banco Gallego and Thomson Reuters funds. He holds a degree in economics and an MBA from the Autonomous University of Madrid. He is a licensed Alternative Investment Financial Analyst (CAIA).