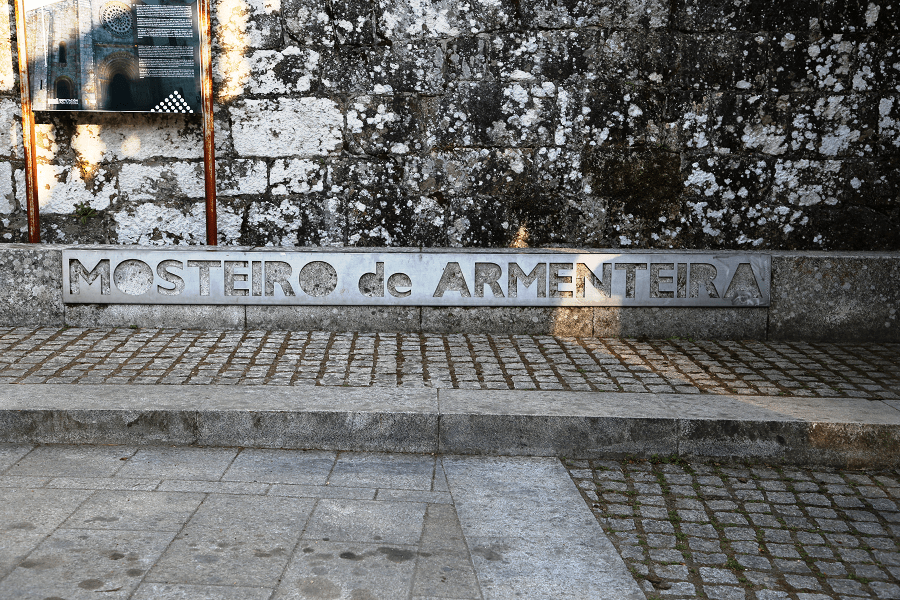 The monastery of Armentera (in Galician: Santa María de Armenteira; in Latin: Armentariae) is an old Cistercian abbey of the Pontevedra province, Galicia, Spain. It is located in the civil parish of Santa Maria de Armentera.
The Cistercian monastery was founded in 1149 by the noble Ero de Armenteira who took the Cistercian order in 1162. It belonged to the affiliation of the original Clairvaux Abbey. The monastery received donations from Kings Alfonso VI and Fernando II.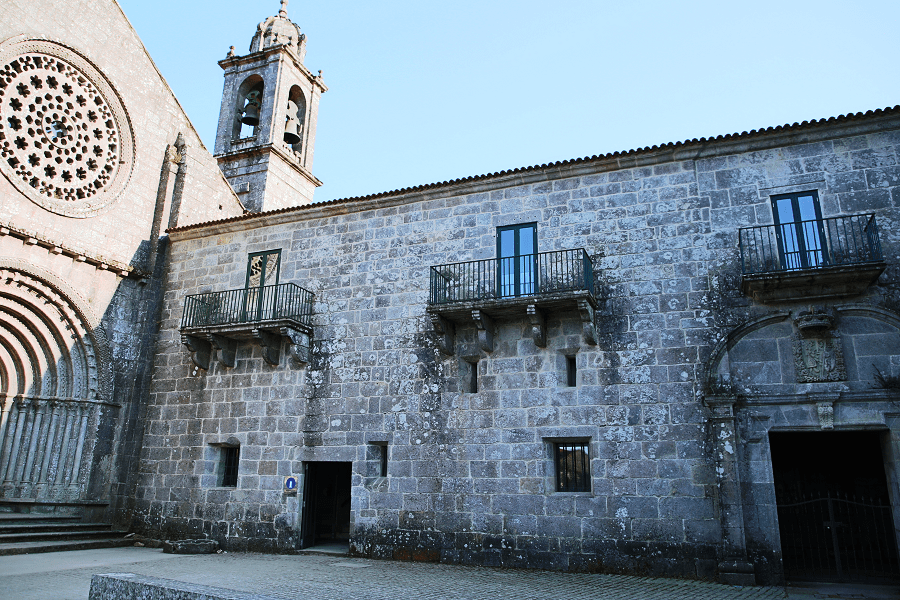 In 1515 or 1523, the monastery was associated with the Castilian Cistercian congregation. The confiscation of the Mendizábal government meant the end of the monastery in 1837, which was destroyed until the formation of a society of friends of the monastery in 1963.
In 1989, a community of Trappist nuns from Alloz in Navarra settled in the monastery and has started to manufacture liturgical objects.
The exterior of the church, which has been influenced by the local Romanesque style, began around 1167 and was completed in 1225. It is similar to that of the Meira monastery (rose window and vaulted portal with six archivolts on the west façade).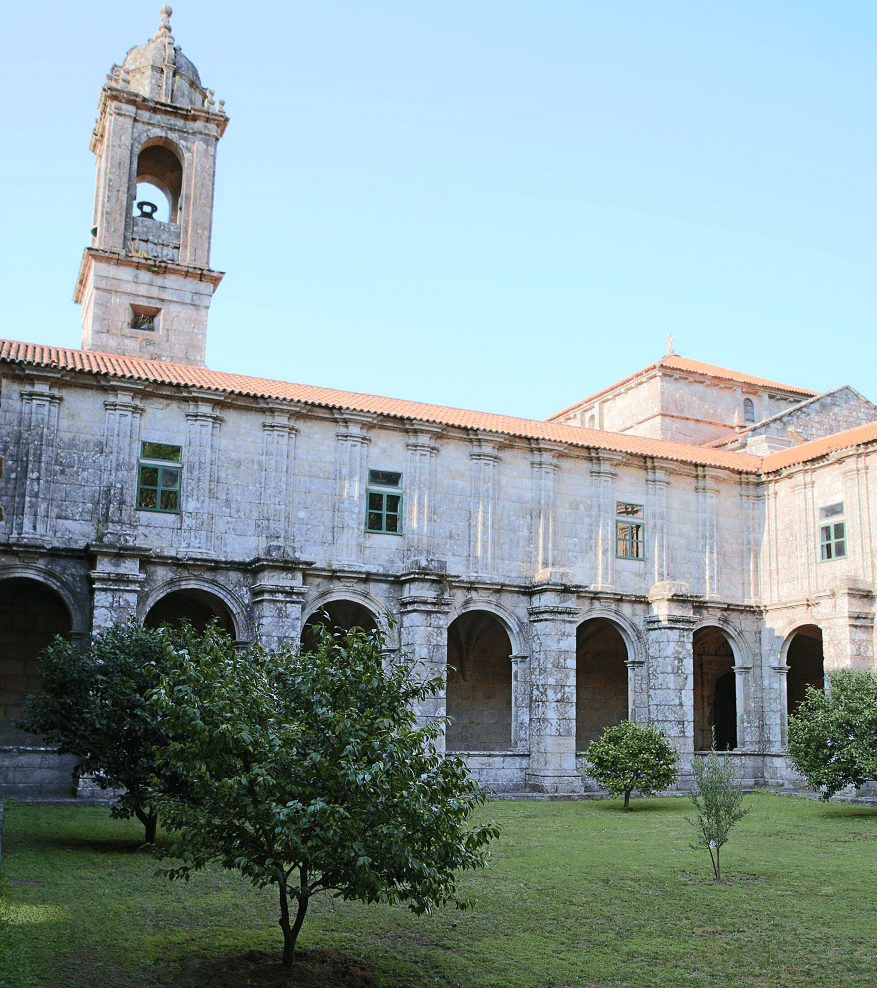 Its architectural style responds to the precepts of the Bernardin Plan based on formal austerity and functional rigor. The nave, in the shape of a Latin cross, has three naves, each one with four arches; the central corridor has a pointed barrel vault, while the side corridors are closed by ribbed vaults. The transept, which does not exceed the width of the nave, is adjacent to the east to a semi-circular side chapel.
How to get to?
From Pontevedra 32 min (27.6 km) via AP-9 and AG-41
From Santiago de Compostella 48 min (63.1 km) via AP-9
From Madrid 6 hr 7 min (637 km) via A-6 and A-52
GPS coordinates: 42°27′47″N 8°44′50″W