Millionnaya Street is a street in the Central District of St. Petersburg. It runs from the Swan Canal embankment to the Palace Square parallel to the Neva River.
The development of the current Millionnaya Street began in the early years of the existence of St. Petersburg, this is one of the oldest streets in the city. At first, the swampy bank of the Neva had not yet been fortified, building was carried out in the depths of the plots, so the embankment ran approximately in the middle of the block between the current Millionnaya Street and the modern Neva embankment.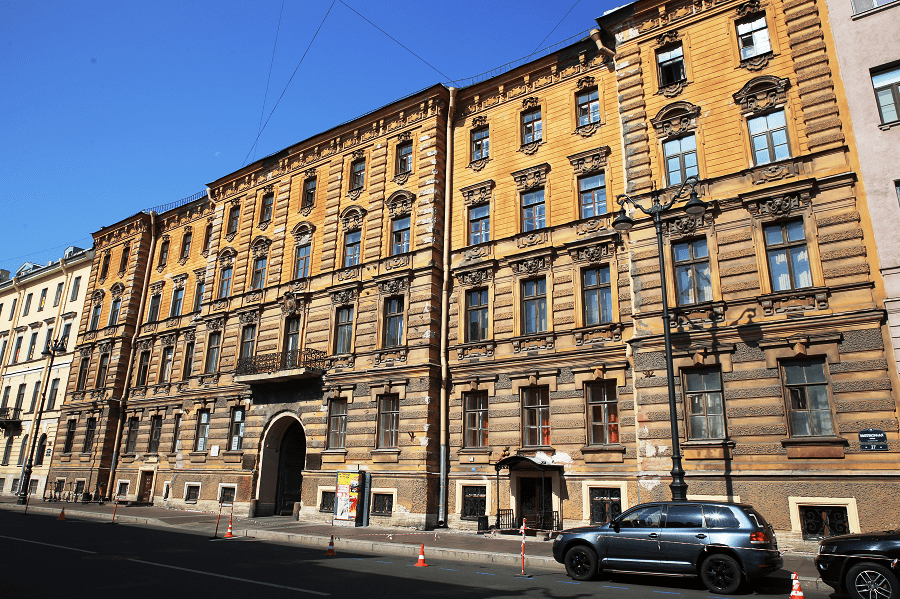 In the autumn of 1704, immediately after the founding of the Admiralty, on the same left bank of the Neva, the highest naval officers, headed by Tsar Peter I himself, began to settle.
Main attractions
The Summer Garden was founded by order of Peter I in 1704 and was created under the guidance of architects Ivan Matveev, Jean Leblon and Mikhail Zemtsov.
In 1711-19, the Swan Canal was dug to drain the territory, from the embankment of which Millionnaya Street now originates.
The Field of Mars is a large square in the beginning of the street. Over its long history it has been alternately a meadow, park, pleasure garden, military parade ground, revolutionary pantheon and public meeting place.
The Marble Palace is an architectural monument of Russian classicism. Since 1992 – a branch of the State Russian Museum.
Main Court Pharmacy – Officers' quarters of the Pavlovsky Regiment. The first state pharmacy, called "Main", was originally located in the Peter and Paul Fortress. Then it was transferred to a building specially erected for it on Millionnaya Street.
The St. Petersburg ringmaster Corps building by Andrei Shtakenshneider is located at No.19.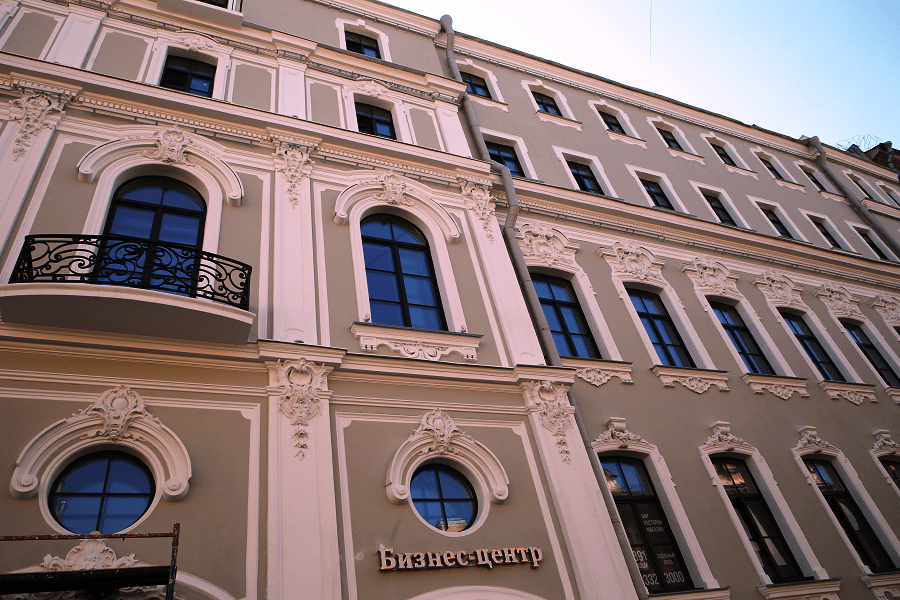 The New Hermitage is the first building in the Russian Empire specially built (1842-1851) for a public art museum. Part of the museum complex of the State Hermitage. Known for its portico with ten giant statues of Atlanteans.
The Winter Canal (Зимняя канавка) is a canal on Millionnaya Street, connecting the Neva and the Moyka near the Winter Palace.
Nearest metro: Nevsky Prospekt station