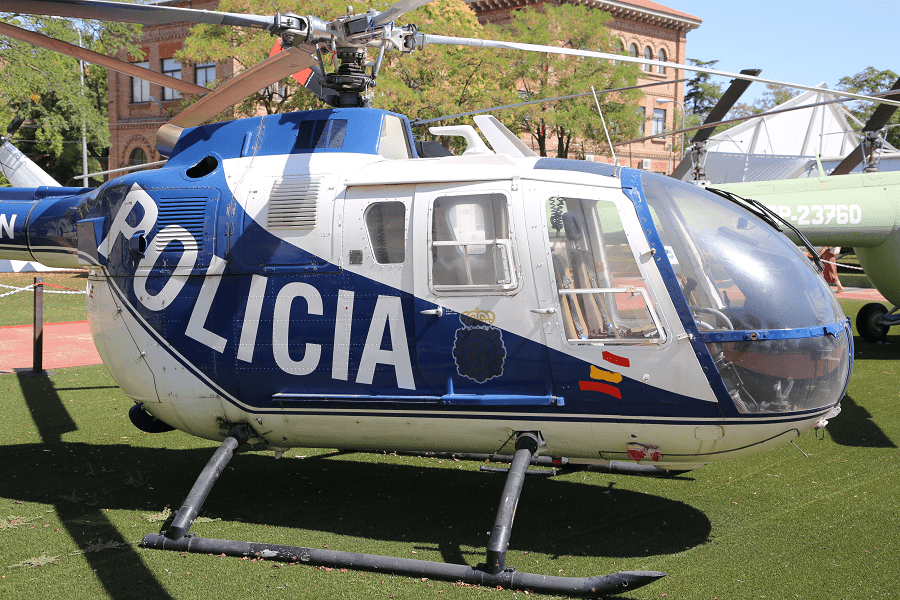 The Messerschmitt-Bölkow-Blohm Bo 105 is a light, twin-engine, multi-purpose helicopter developed by Bölkow of Ottobrunn, West Germany. It was the first light twin-engine helicopter in the world, and the first rotorcraft that could perform aerobatic maneuvers such as inverted loops. The Bo 105 features a revolutionary hingeless rotor system, a pioneering innovation in helicopters when it was introduced into service in 1970. Production of the Bo 105 began at the then-recently merged Messerschmitt-Bölkow-Blohm (MBB).
The main production facilities for producing the Bo 105 were located in Germany and Canada; due to the level of export sales encountered, additional manufacturing lines were set up in Spain, Indonesia, and the Philippines. MBB became a part of Eurocopter in 1991, who continued production of the type until 2001. The Bo 105 was formally replaced in Eurocopter's product range by the newer Eurocopter EC135.
Messerschmitt-Bölkow-Blohm Bo 105 C version: Initial version. Developed in 1972 and equipped with two Allison 250-C20 turbines engines
Messerschmitt-Bölkow-Blohm Bo 105 CBS version: utility transport and police version, with the fuselage stretched by 10 inches and an extra window for emergency medical service duties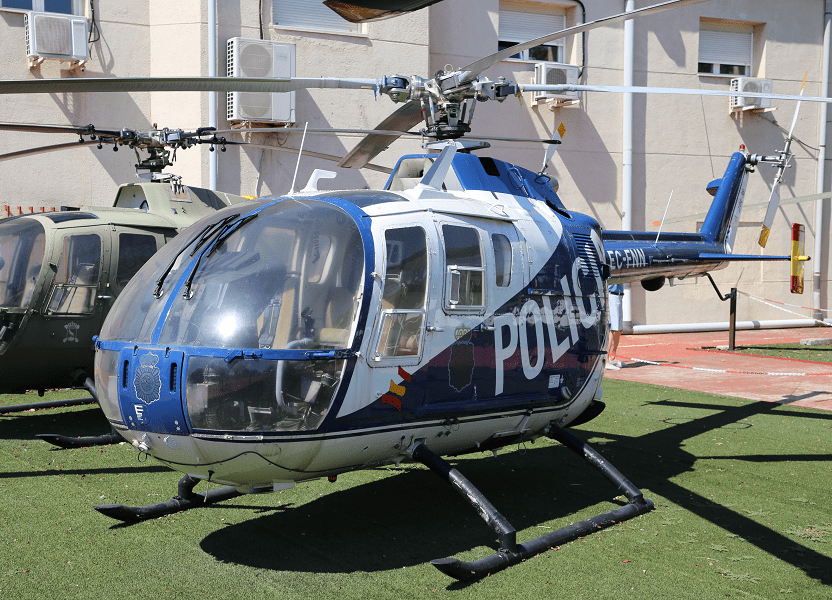 Messerschmitt-Bölkow-Blohm (MBB) was a West German aerospace manufacturer. It was formed during the late 1960s as the result of efforts to consolidate the West German aerospace industry; aircraft manufacturer Messerschmitt AG merged with the civil engineering and aviation firm Bölkow during 1968, while rival aircraft manufacturer Hamburger Flugzeugbau was acquired by the company in the following year.