Mercedes-Benz Torpedo Type 400 from 1925, six cylinders, 3920 cc, 100 HP, 120 km/h. Designed by Ferdinand Porsche.
The Mercedes 15/70/100 PS was a large automobile introduced by Daimler in 1924. Production continued till 1929 by which time Daimler had merged with Benz & Cie (effective 1926) as a result of which the car's name had changed to Mercedes-Benz Typ 400.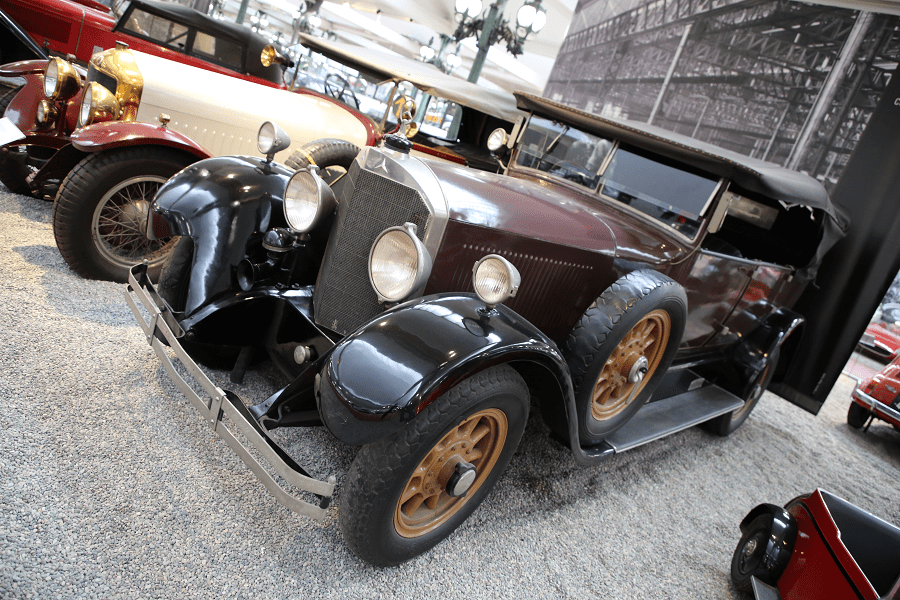 A defining feature of the car was the switchable supercharger ("Kompressor") fitted to the engine.
The six cylinder in-line 3920 cc engine featured an overhead camshaft which at the time was an unusual feature, with "bevel linkage". However, it was the switchable supercharger ("Kompressor"), adopted from the company's racing cars, that attracted most of the attention. With the device switched off maximum claimed output was of 70 PS (51 kW; 69 hp) at 3,100 rpm: with the supercharger operating, maximum output rose to 100 PS (74 kW; 99 hp).
The top speed listed was 105 km/h (65 mph) or 112 km/h (70 mph) according to which of the two offered final drive ratios was fitted.