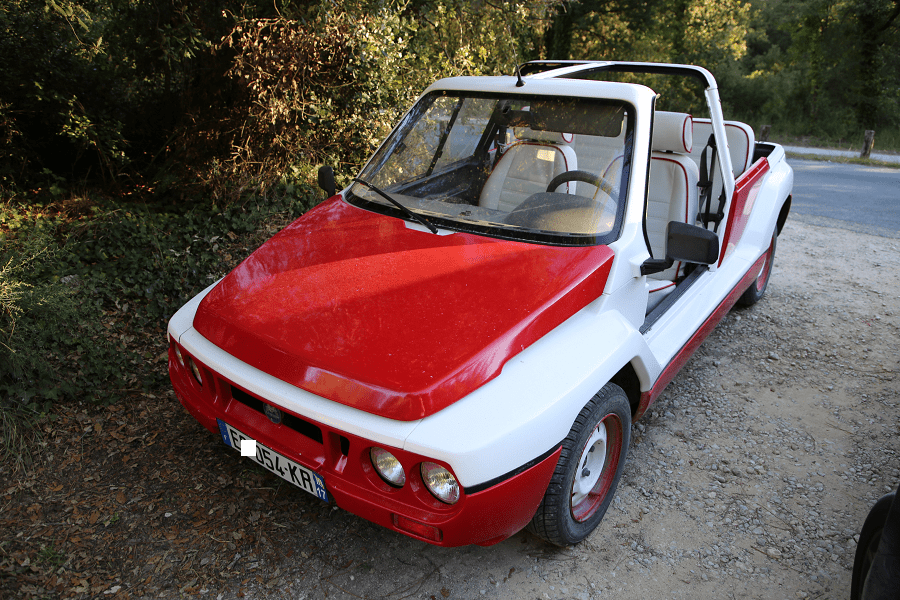 Mega Club Ranch cabriolet 1.5 D MT Cabriolet from Aixam
Aixam-Mega is a French automobile manufacturer based in Aix-les-Bains, Savoie. It was founded in 1983 to make microcars following the acquisition of Arola. On 11 April 2013, US based Polaris Industries announced that it had acquired Aixam-Mega from previous owners Axa Private Equity.
The company can trace its history back to the establishment of Arola in 1975, which was acquired by Aixam in 1983 out of administration. In 1984 Aixam launched the new 325D, followed by the 400D in 1985.
In 1992 they started making a range of standard sized cars under the Mega brand, but by 2002 this brand was just being applied to a diesel and electric range of microvans and light utility vehicles.
The company currently produces the Aixam A.7XX series (powered by Kubota diesel engines), a microcar comparable with the Smart. A notable difference is that some of the smaller models are restricted to 45 kilometres per hour (28 mph) and can be driven without a driving licence in some European countries (including Belgium, Estonia, Germany, France, Portugal, Slovakia, Spain, and Slovenia).
In Britain they are classified as a category L7e quadricycle (quad bike) because of their weight and power output. This requires a category B1 licence to legally drive them. In January 2013, the law changed such that special restricted low power versions of the car (Aixam 400) can now be driven by full AM licence holders in the UK.
In 2006 Mega launched the electric Mega City at the British International Motor Show and in 2009 acquired the assets of NICE Car Company, which had gone into administration in 2008.