Maserati Levante. Rubin & yellow version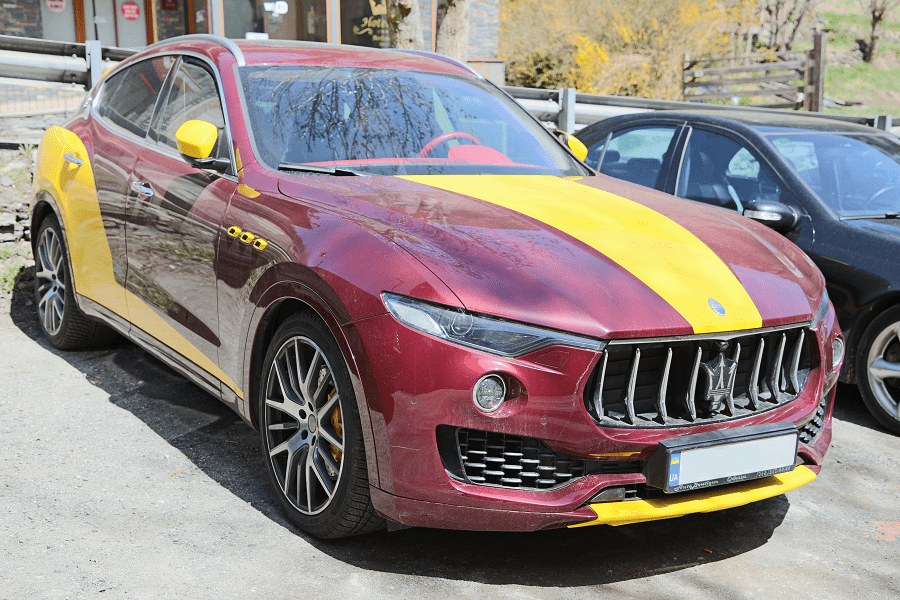 The Maserati Levante (Tipo M161) is a mid-size luxury crossover SUV produced by Italian manufacturer Maserati at the Mirafiori factory in Turin since 2016. The Levante went on sale in Europe in May 2016, and in North America in September 2016.
The Levante was named after a warm, easterly wind that blows in the western Mediterranean Sea, southern France, down to the Strait of Gibraltar. The name of the wind, in turn, comes from the Latin word "levare", which means "to rise".