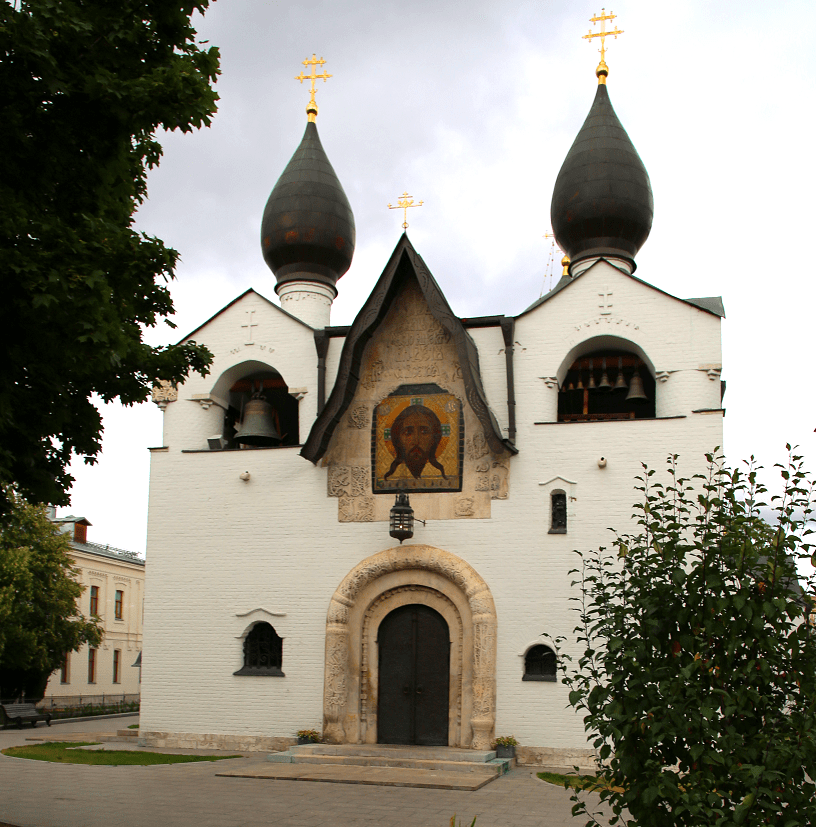 The Marfo-Mariinsky Convent of Mercy is a stauropegial convent of the Russian Orthodox Church in the Yakimanka district of Moscow.
Grand Duchess Elizabeth Feodorovna founded the monastery. After the death of her husband, Moscow Governor-General Grand Duke Sergei Alexandrovich, she renounced social life. She sold her jewelry, giving some to the treasury and relatives. The proceeds went to the creation of the Marfo-Mariinsky Convent.
According to Elizabeth's plan, the sisters who lived in the monastery took vows of chastity, non-possession and obedience. However, unlike nuns, they could start a family and be free from previous obligations after a time.
To equip the monastery in 1909, the princess bought an estate with four houses and a garden on Bolshaya Ordynka Street. The two-story building housed a dining room, a kitchen, a pantry, and a hospital. Nearby was the house of the abbess, as well as an outpatient building with a pharmacy. In the fourth building, to which the prosphora was attached, there was an apartment for the priest and classrooms for teaching.
On the territory of the monastery, there was a hotel for pilgrims. According to the project of the architect Leonid Stezhensky, the building, which previously served as a winter garden, was transformed into a hospital church consecrated in the name of Martha and Mary.
The monastery began to work in February 1909, when six sisters were in it.
In 1990, a monument to Elizabeth Feodorovna by sculptor Vyacheslav Klykov was erected in the monastery's courtyard. Two years later, by a decree of the city government, the Marfo-Mariinsky Convent was transferred to the Moscow Patriarchate.
Services began in the Church of Saints Mary and Martha in 1992. The Pokrovsky Cathedral was transferred to the monastery in 2006.
By 2008, the walls, floors, dome and stucco moldings were repaired in the Intercession Church, and the iconostasis was restored.
Working days: daily, 07:40–20:00.
Address: Bolshaya Ordynka, 34, building 6, Moscow.
Nearest metro: Tretyakovskaya, Polyanka.
See also architecture of Moscow, churches and cathedrals of Moscow