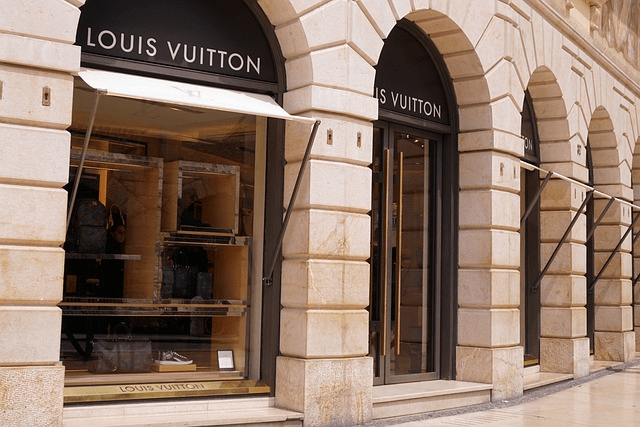 Louis Vuitton opens a new cultural destination in Paris. Celebrating the 160 years of creative exchanges that have taken place in tandem with Louis Vuitton's innovative evolution, LV DREAM invites visitors to immerse themselves in the Maison's historic and contemporary artistic collaborations.
From a digital portrait of Louis Vuitton by artist Cao Fei to iconic travel trunks and custom orders showcasing the Maison's meticulous expertise in multiple domains, the exhibition traces a pioneering creative journey.
Comprised of nine rooms with many interactive components, this immersive journey revisits the highly original interpretations in constant dialogue with the Maison.
Alongside the exhibition is a café and chocolate shop in collaboration with Pastry Chef of Cheval Blanc Paris, Maxime Frédéric.
Surrounded by tropical plants, Le Café offers a lush respite for visitors with a specially developed selection of fresh pastries that play on the Maison's motifs.
Also overseen by Maxime Frédéric, La Chocolaterie showcases a delightful assortment of chocolates that once again draw inspiration from Louis Vuitton codes and come packaged in emblematic boxes.
To celebrate Easter, the Pastry Chef has created a series of limited-edition chocolates including Monogram-stamped eggs and the Maison's lion mascot Petula.
Located next to the café and chocolate shop, the Gift Store showcases a curated selection of small leather goods, accessories, collectible Vivienne dolls and books in addition to exclusive LV DREAM designs.
LV DREAM unfolds at a historic building in the center of Paris that housed the former La Belle Jardinière, a well-known department store during the second half of the 19th century.
December 15th, 2022 to November 15th, 2023
Open all week, from 11am to 8pm.
Free admission upon reservation.
Admission to the Café, Chocolaterie and Gift Store is without reservation