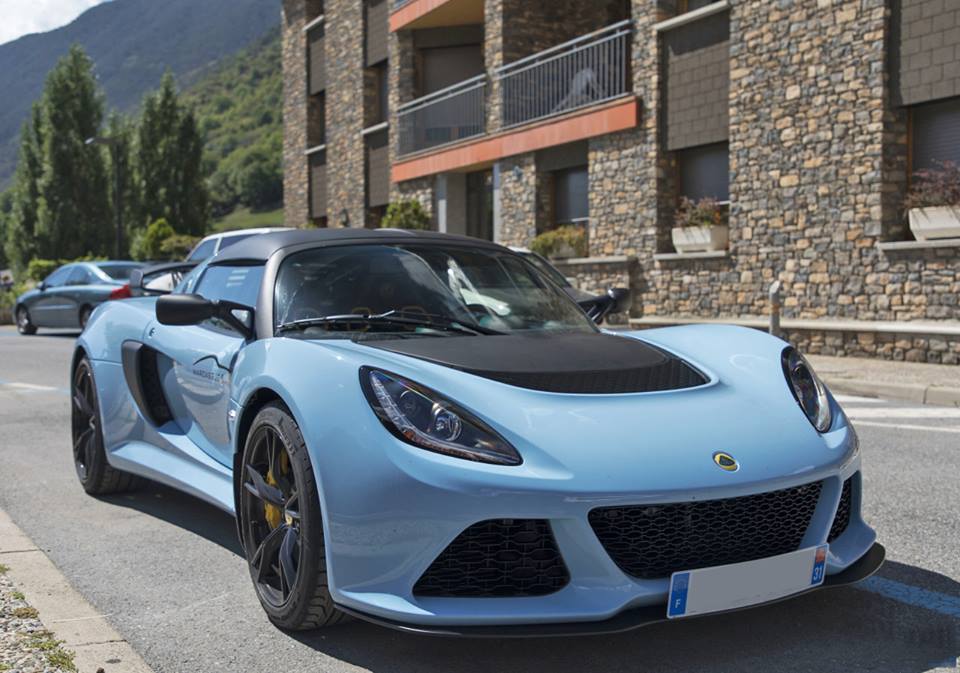 Lotus Exige 350 Sport: 345 HP. 3.5-litre V6 engine. Blue copy
The Lotus Exige is a British two-door, two-seat sports car made by Lotus Cars since 2000. Originally a more-hardcore coupé version of the Lotus Elise roadster, since the Series 3 the Exige has been the larger-engined model of the family – using a V6 engine in place of the Elise's straight-four with convertible versions of both available.
Series 3 (350)
Exige S V6 (2012–2015), Exige S V6 Roadster (2013–2016)
At the Frankfurt 2011 autoshow, the 2012 version of the Exige S was announced.
It features a supercharged 3.5 litre V6 engine (from the Evora S) rated at 345 hp (257 kW; 350 PS).
In 2013, a roadster version was introduced with only minor changes to the design for the removable top. The engine and performance were virtually unchanged from the coupe.