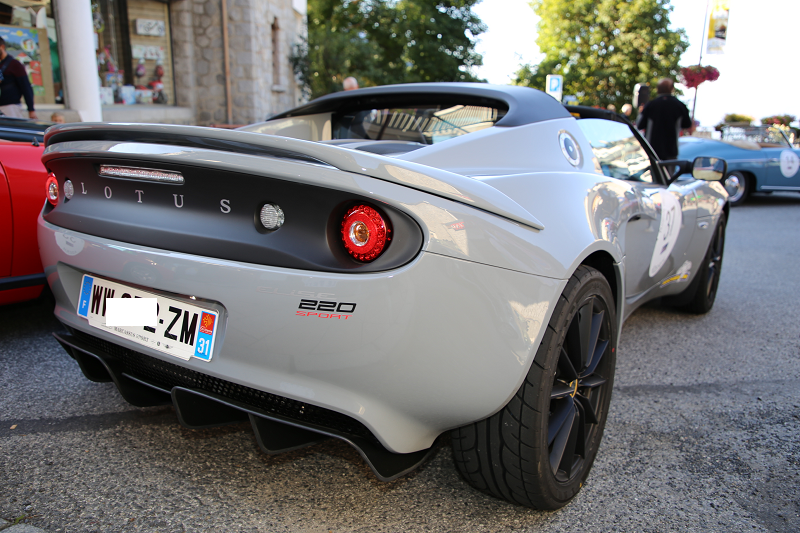 Lotus Elise 220 Sport: grey body
The Lotus Elise is a two-seat, rear-wheel drive, mid-engined roadster conceived in early 1994 and released in September 1996 by the British manufacturer Lotus Cars. The Elise has a fibreglass body shell atop its bonded extruded aluminium chassis that provides a rigid platform for the suspension, while keeping weight and production costs to a minimum. It is capable of speeds up to 240 km/h (150 mph).
The Elise was named after Elisa Artioli, the granddaughter of Romano Artioli who was chairman of Lotus and Bugatti at the time of the car's launch.
Production of the Elise, Exige and Evora ended in 2021, to be replaced by a new family of models.
Elise Sport, Sport 220
Revealed in November 2015, The Lotus Elise Sport and Sport 220 are set to join the two-seater sports car's line-up, with the two models replacing the outgoing Elise and Elise S. The models mark a return for the 'Sport' name to a Lotus, with the badge last appearing on the Lotus Esprit.
The two cars get a weight reduction of 10 kg, with the Elise Sport now down to 866 kg and the Sport 220 now 914 kg. The reduced weight doesn't improve performance but it does bring a marginal boost in claimed economy, with the Sport now managing 45.0 mpg the Sport 220 improving to 37.5 mpg. The changes are marginal enough that the CO2 emissions remain unchanged.
Both cars also come with lightweight sports seats, which are available with optional tartan trim that harks back to the 1970s Esprit S1. Other visual upgrades and options include lightweight silver or black cast wheels, which are 16 inch at the front and 17 inch at the rear. Optional lightweight wheels can reduce another 5 kg from the car's weight. A black rear diffuser is standard, along with a choice of 10 colours. Other options include a hard roof, air conditioning, cruise control and an upgraded Clarion stereo system.
The engines remain unchanged. The Sport comes with a 1.6-litre petrol engine with 134 bhp (136 PS; 100 kW) and 160 N⋅m (118 lb⋅ft) of torque.
It can go 0-62 mph in 6.5 seconds, and has a top speed of 127 mph. The Sport 220's 1.8-litre engine can develop 217 bhp (220 PS; 162 kW) and 250 N⋅m (184 lb⋅ft) of torque. It can go 0-62 mph in 4.6 seconds and has a 145 mph of top speed. Both come with a six-speed manual transmission.
The pricing has also been trimmed, with the Elise Sport model starting at £29,900 and the Elise Sport 220 priced at £36,500. Both cars will go on sale from December 2015 in Europe and the rest of the world from January 2016.