Leon Bollee from 1904 with four cylinders (4000 cc). Max. speed: 30 km/h. Made in France
Léon Bollée Automobiles was a French company founded by Léon Bollée in Le Mans to build a first vehicle called "Voiturette".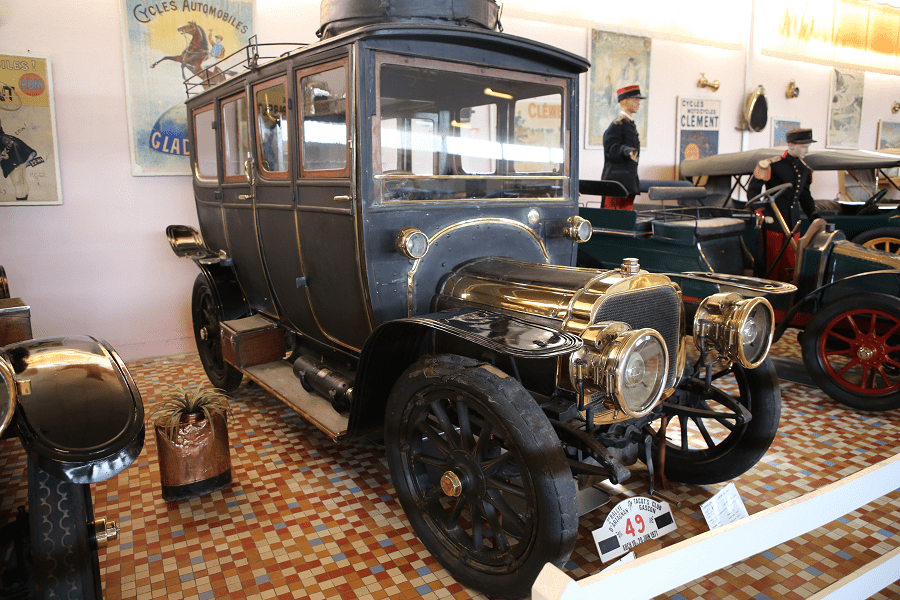 The Bollée family, all car makers, created three brands:
steam vehicles, Amédée Bollée (father), built between 1873 and 1885.
petrol (gasoline) cars, Amédée Bollée (son), built between 1896 and 1923.
the automobiles of Léon Bollée, between 1895 and 1931.
Léon Bollée Automobiles
The first "Voiturette" built by Léon Bollée in 1895 was a three-wheel tandem driven by a single-cylinder 3 HP engine and belt drive. The cars sold well and several hundred were made for Léon Bollée by Hurtu & Diligeon, only the prototypes were made at the Le Mans factory.