Lenin is a nuclear-powered icebreaker, the world's first surface ship with a nuclear power reactor. The icebreaker was built in the Soviet Union (St. Petersburg) to serve the Northern Sea Route and ensure continuous navigation; it was transferred to the USSR Ministry of the Navy on December 3, 1959.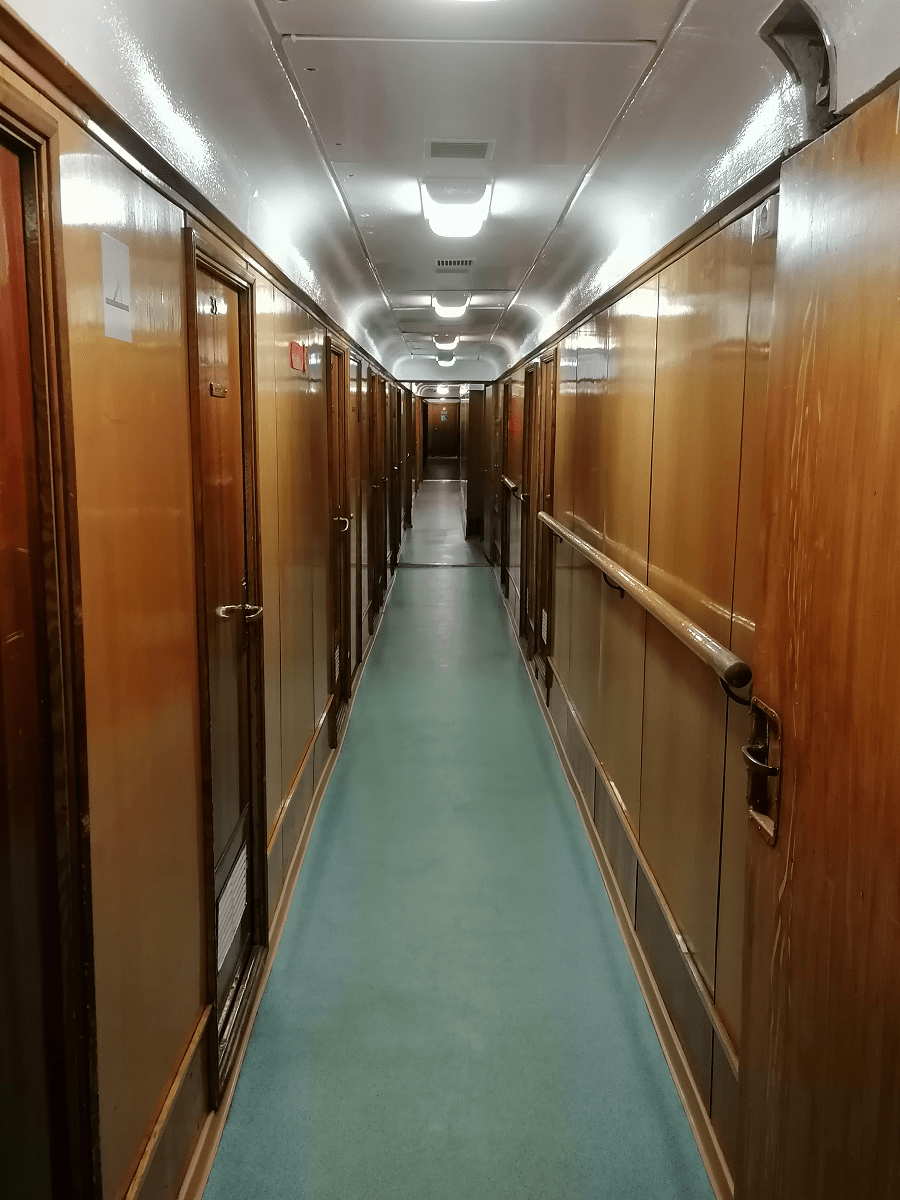 In 1989, it was withdrawn from the fleet and installed in eternal parking near the sea station in the city of Murmansk as a museum ship. Guided tours are available.
Engines
The Lenin nuclear icebreaker is a smooth-deck vessel with an elongated middle superstructure and two masts; a runway for ice reconnaissance helicopters is located in the stern. The water-to-water type nuclear steam generating reactor, located in the central part of the vessel, generates steam for the turbines of four main turbogenerators that supply 3 propeller motors with direct current, the latter drive three propellers (2 onboard and 1 medium) of a particularly robust design. There are 2 autonomous auxiliary power stations. Management of mechanisms, devices and systems is remote.
The crew was provided with good living conditions for a long Arctic voyage.
Initially, three reactors of the OK-150 type were installed on the icebreaker. In 1967, after the reactors were flooded off near the coast of Novaya Zemlya due to an accident in 1965, they were replaced by two OK-900 type reactors.
During construction and testing, many delegations and representatives of different states and countries of the world, including British Prime Minister Harold Macmillan, US Vice President Richard Nixon, and Chinese ministers, visited the nuclear-powered ship.
During the work, the icebreaker conducted 3740 ships.
Technical characteristics
Displacement 16 thousand tons (without ballast)
Length 134.0 m
Width 27.6 m
Height 16.1 m
Draft 10.5 m
Engines 3 (and later 2) nuclear reactors, 4 turbines
Power 32.4 MW (44 thousand hp)
Travel speed 18 knots (33.3 km/h) or 19.6 knots in clear water
Autonomy of navigation 12-14 months
Crew 243
Photos: Ivan Stepanyan