Lekeitio (Spanish: Lequeitio) is a town and municipality located in the province of Biscay, in the Autonomous Community of Basque Country, Spain.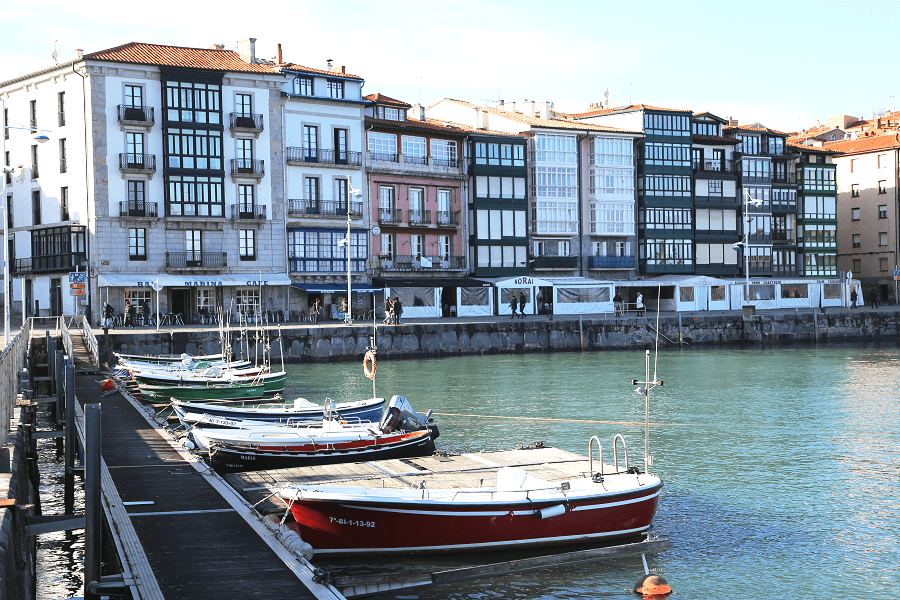 It is a popular part on the Costa Vasca (Basque Coast) of the Atlantic resorts of Spain.
Main attractions
Basilica of the Assumption of Our Lady dates from the 15th century and is an important late Gothic construction declared a National Monument.
Its exterior stands out, especially the western façade, and its magnificent 16th-century Flemish Gothic altarpiece, considered one of the best in Vizcaya; as well as a Marian carving Antiguako Ama (in Basque) from the 12th century, in its own Baroque altarpiece.
The Town Hall, from the 18th century, is a typical Baroque building used as the seat of the council.
Turpin Tower, from the 16th century built in a transitional style from Gothic to Renaissance.
Palacio Uriarte, from the 17th century, is a baroque palace built surrounding an earlier tower. It is a National Monument.
Zahar Tower, is the oldest building in the town. It is surrounded by the Uriarte Palace that has just been mentioned
Uribarria Palace, from the 18th century.
Fifteenth-century fire wall designed to protect the town from the many fires it suffered.
Ondarzábal Beach: fishing boat from the mid-20th century, which has now been remodeled and converted into a museum.
The shipyard shipbuilding industry has the Mendieta shipyard as a benchmark, nominated to be included in the general inventory of Basque cultural heritage, with the category of Monument.
This facility is located on the left bank of the Lea River and consists of a masonry wall on which two buildings are erected, one of them dedicated to shipbuilding from where the ramps that connect to the river start.
In 2016, a collection of cave engravings dating from the Neolithic period was found in the Armintxe cave.
More than fifty figures among which are 18 horses, 5 goats, 2 bison, 2 lions and 4 indeterminate quadrupeds. The technique used is that of engraving and the set of figures is one of the most relevant in Vizcaya.
How to get to?
From Bilbao 59 min (58.0 km) via BI-2238
From Vitoria 1 hr 24 min (98.4 km) via AP-1
From San Sebastian 1 hr 19 min (66.7 km) via AP-8
From Madrid 4 hr 47 min (456 km) via A-1 and AP-1
Main information
Area: 2 km²
Coordinates: 43°21′50″N 2°30′18″W
Population: 7271
Languages: Spanish, Basque
Currency: Euro
Visa: Schengen
Time: Central European UTC +1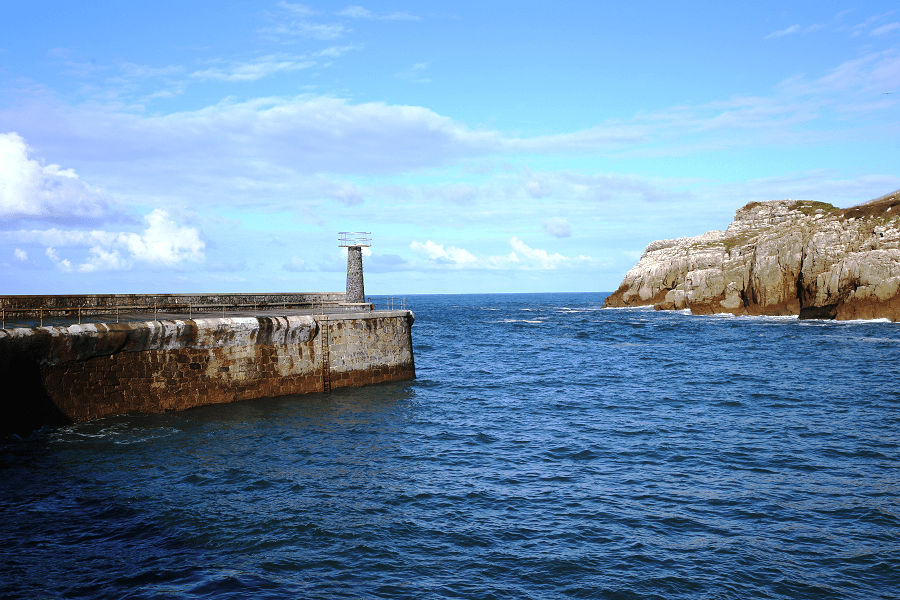 See here best sea and ocean resorts of France and Spain (223 objects)