Коминтерн: Soviet heavy tractor
The KhPZ's Komintern artillery tractor was based on the suspension of the T-12 tank (50 built from 1930) and later the T-24 (2,000 built from 1935 to 1941), powered by a 131-hp diesel engine. Unlike its predecessor tanks, the tractor was more successful and was put into mass production. The Komintern inherited several of the T-24's disadvantages (like the slow mobility), but some of them were fixed by designers, others were not as significant for tractor as for a tank. The Komintern was used to tow medium artillery such as the 152 mm gun-howitzer.
On their search for a new heavy artillery tractor in the early 1930s, the technical officials of the Red Army combined the suspension of an already established tank with a truck cabin. The tank was the T-24 and the truck the ZiS-5 resulting in the "Komintern".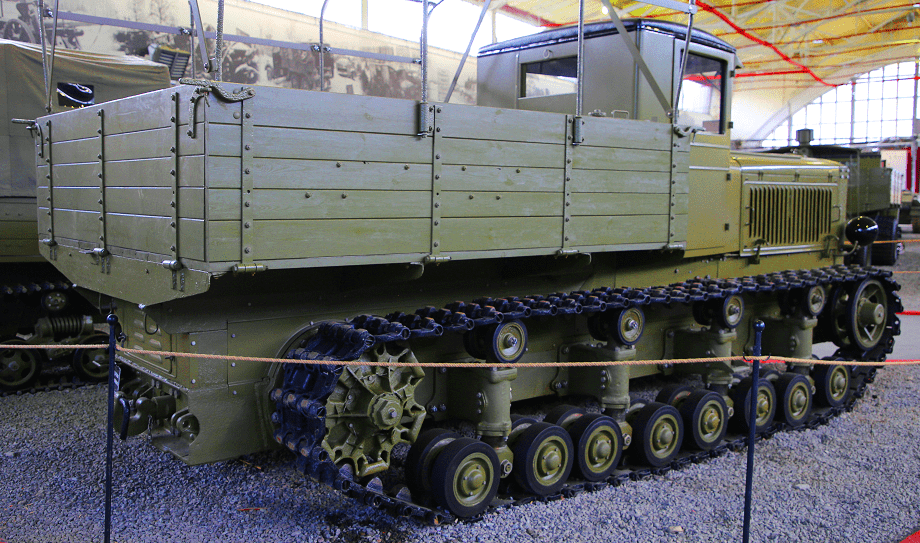 The new design was a full success. However in 1940, after 1800 pieces, production was cancelled in favor of an even better tractor design, the Voroshilovets.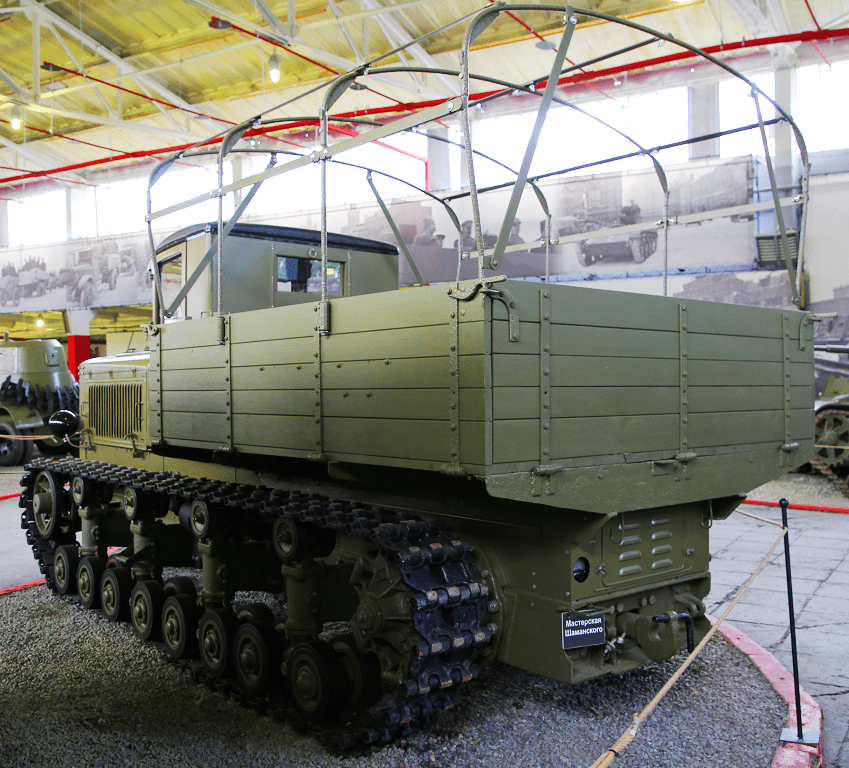 Made in the USSR in 1939
Production: 1789 (only three copies survived)
Engine: KIN (4 cylinders)
Power: 130 HP
Max speed: 30 km/h
Range: 220 km
Max weight of trailer: 10 t
Weight: 10500 kg