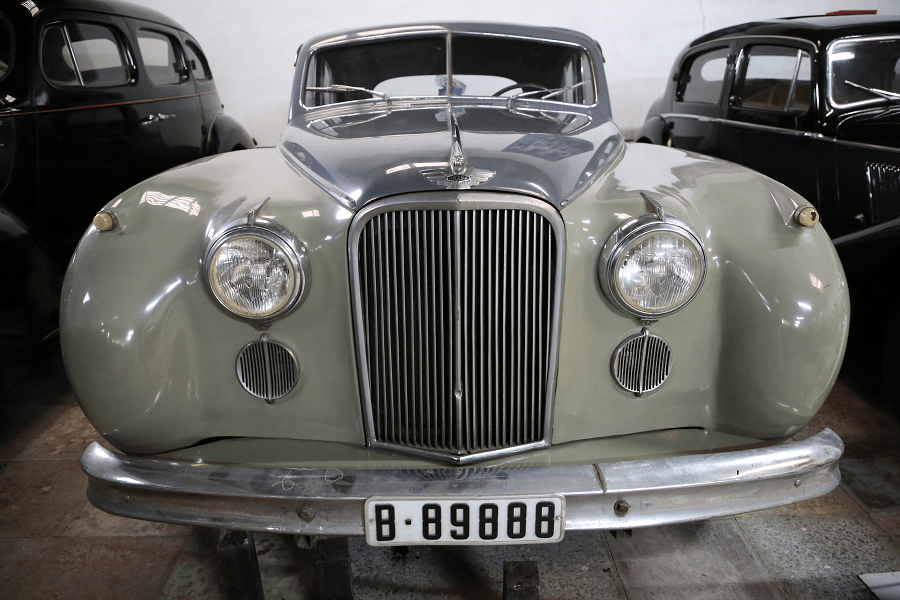 Jaguar Mark VII with six cylinders (3442 cc) from 1953. This exhibit comes from The Salvador Claret Automobile Collection
The Jaguar Mark VII is a four-door luxury car produced by Jaguar Cars of Coventry from 1951 to 1956. Launched at the 1950 British International Motor Show as the successor to the Jaguar Mark V, it was called the Mark VII because there was already a Bentley Mark VI on the market. A version of the Jaguar Mark V with the XK engine had been designated as the Mark VI, but it is thought that only two were built.
In its original 1950 form the Mark VII could exceed 100 mph, and in 1952 it became the first Jaguar to be made available with an optional automatic transmission.
Mark VIIs were successful in racing and rallying.