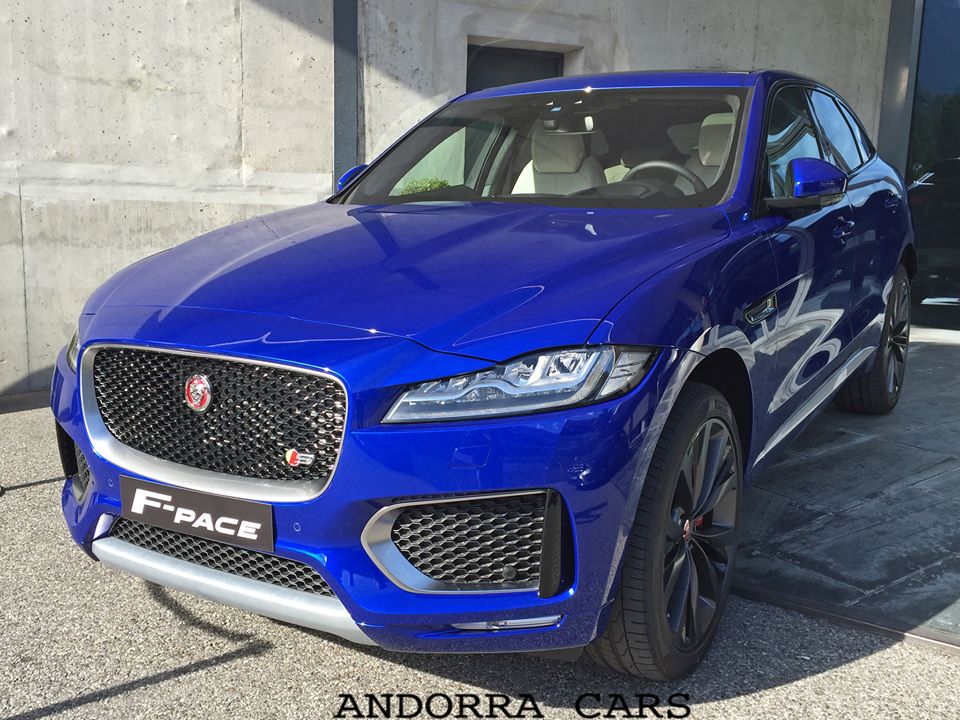 Jaguar F-Pace. Blue color
The Jaguar F-Pace (X761) is a compact luxury crossover SUV made by Jaguar Land Rover, a British car manufacturer, under their Jaguar marque. It is the first model to be built by Jaguar in the SUV class. It was formally announced at the 2015 North American International Auto Show in Detroit, with sales commencing in 2016 following an unveiling at the International Motor Show Germany in Frankfurt in September 2015.
The design of the F-Pace is based on the 2013 Jaguar C-X17 concept car.
The 2017 Jaguar F-PACE has been named the honorary winner of the 2017 World Car of the Year and World Car Design of the Year Awards at the New York International Auto Show.
The F-Pace is built at Jaguar Land Rover's Solihull plant along with the Range Rover Velar and employs an additional 1,300 workers.
The F-Pace is offered with the Jaguar Land Rover Ingenium 2.0L turbocharged Diesel and 2.0L petrol turbocharged engines, available in the Prestige, Portfolio and R-Sport specifications, while the 3.0L turbocharged diesel (except USA) and supercharged petrol are available in the S and First Edition specifications. The F-Pace is offered in both RWD and AWD variants.