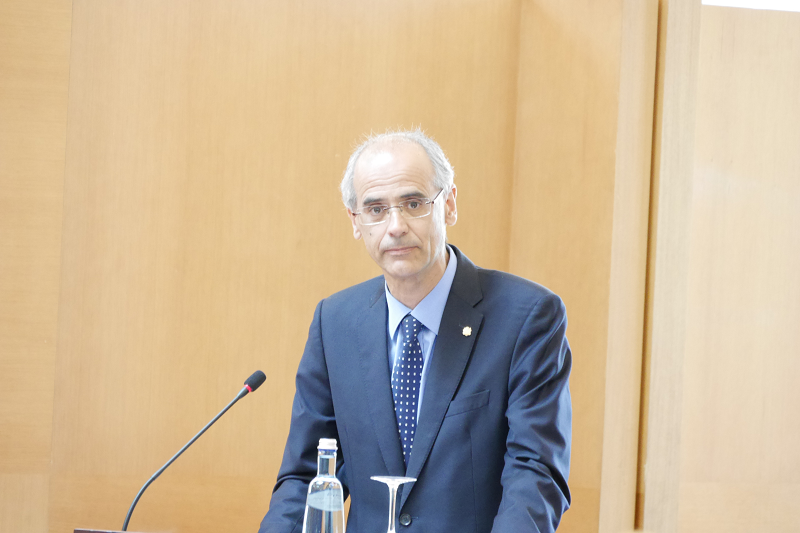 The Prime Minister of Andorra Antoni Martí during his speech on 4th May in the Parliament reported on the main actual problems of Andorran financial and political issues.
Almost an hour of his speech, Antoni Martí devoted to most problematic issues that provoke most of the attacks from the opposition – the situation with the conflict with BPA, the strengthening of the Andorran financial system, the reform of health and pension sectors and also the questions of the responsibility of the government to the citizens of Andorra.
The head of government, in particular, stated that "Andorra has done everything that was necessary for solving the problem with BPA (Banca Privada D'Andorra), providing maximum guarantees to all parties". He also gave an overview of possible scenarios, proving the correctness of the choice of the government in this matter. However, Antoni Martí thinks that the government of Andorra "has not always been responsible enough in informing the public."
Speaking about the improvement of the financial system of Andorra, Antoni Martí, said that, first of all, the changes will affect the National Institute of Finance of Andorra (INAF). Within 15 days a new law regulating the requirements to the members of the Board of Directors of INAF, including new requirements to their professional level, will be presented in the Parliament. 
Antoni Martí also noted that one of the drawbacks of the Andorran financial system is the lack of a Central Bank. He reported that the government "is working in this direction jointly with experts of the General Council of the European Union."
One of the most important parts of his speech – the possibility of membership of the Principality in the International monetary Fund (IMF). "This step will contribute to the growth of the international authority of our country," he said. Antoni Martí also proposed to establish a working group of the representatives of the Government, Parliament and financial sector, to assess jointly these financial reforms and their consequences.