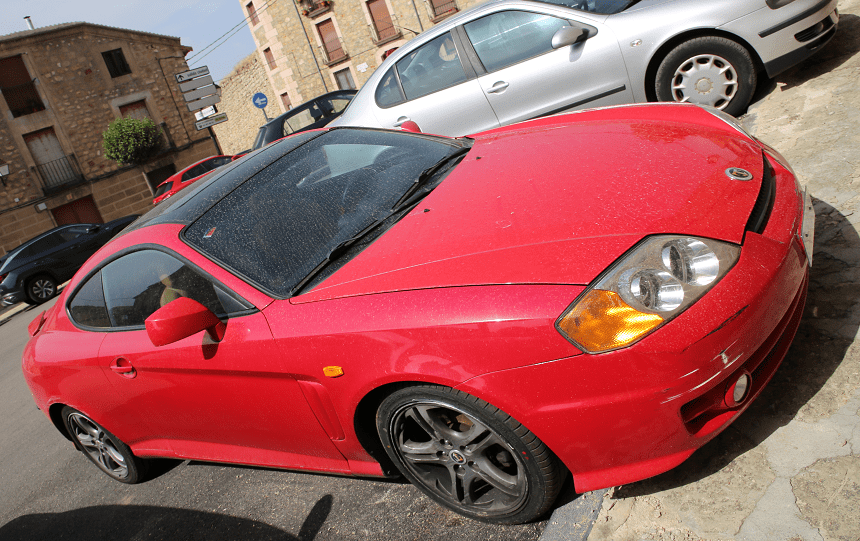 Hyundai Tiburon Coupe GK3 V6. Red version in Sigüenza (Spain)
The Hyundai Tiburon (Korean: 현대 티뷰론) known in Europe as the Hyundai Coupé (현대 쿠페) is a sports coupe that was produced by the South Korean manufacturer Hyundai from 1996 to 2008.
The name "Tiburon", a slight variation of "tiburón", the Spanish word for "shark", is the name given to the North American, Australian, New Zealand, South African, and Austrian production of the vehicle. It was known as the Hyundai Coupe in some European markets and Indonesia.
It had been branded as the Turbulence (터뷸런스) and Tuscani (투스카니) in the home South Korean market.
The model had been released in two generations (RC) over its lifespan and in that time these generations have been subject to periodic facelifts. These facelifts have attempted to keep the car up to date with various safety improvements and a mixture of changes to exterior and interior styling.
The RD Tiburon was in production for 5 years from 1996 to 2001. The GK Tiburon was introduced in 2002 (as a 2003 model) and ended production in 2008 before being replaced by the Hyundai Veloster.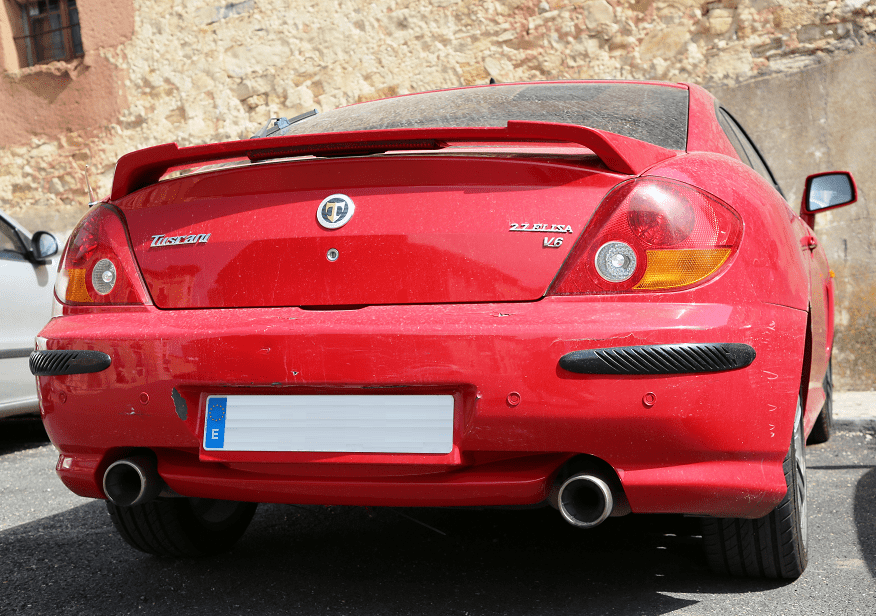 Second generation (GK; 2001)
The previous-generation Tiburon was discontinued in 2001 after five years in production. Hyundai launched a revised Tiburon in 2002 for the 2003 model year, giving it new styling, larger dimensions, and an optional V6 engine. Tiburon's wheelbase and overall length grew slightly compared to the previous version, increasing curb weight by about 200 lb (91 kg).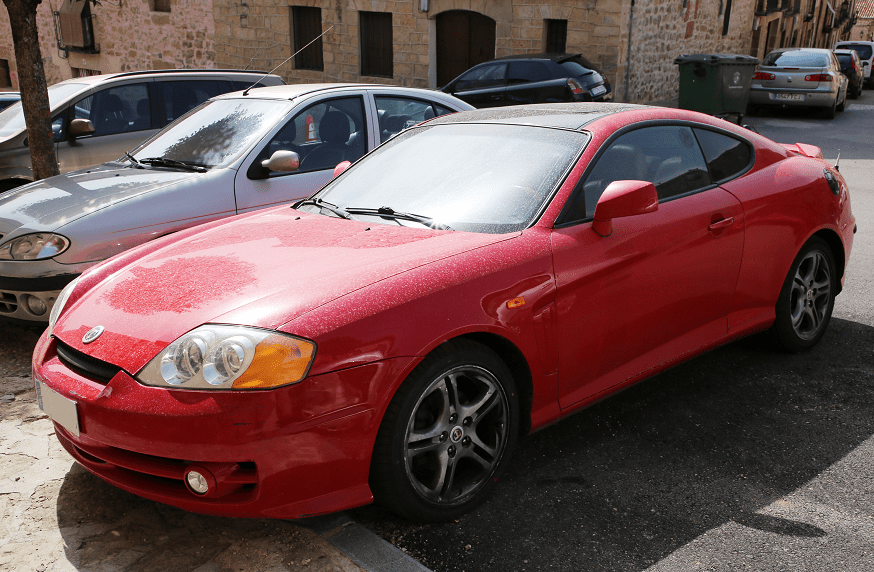 In the US, base and GT V6 models were offered with standard front side airbags and optional anti-lock brakes. Base Tiburons retained the 138 hp (103 kW) 2.0-liter four-cylinder engine, while GT V6 coupes got the new 2.7-liter 172 hp (128 kW) V6 from Hyundai's Sonata and Santa Fe. A five-speed manual transmission was standard, and a four-speed automatic was optional. The automatic unit had a manual shift gate.
Also optional on the GT V6 was a six-speed manual gearbox. Base models and GT V6 automatics rode on 16-inch tires, versus 17-inch for the GT V6 manual models. Tuscani models had all the upgrades being the "Elite" model with separate badging to set it apart from all other models. Both had standard four-wheel disc brakes. Leather upholstery was standard in the GT V6, as well as a rear spoiler (high spoiler std. on 6-speed only). Aluminium pedals and a sunroof were optional.
In 2004, all GT V6s received 17″ wheels.
A "special edition" of the GT V6 was also released. It featured a "Special Edition" decal-style badge underneath "Tiburon", sport cloth upholstery, a Kenwood stereo, red painted front brake calipers, and multigauges above the radio. Only the 6-speed and automatic transmissions were available. The special edition was available in Jet Black, Rally Red, and Sunburst Yellow only. The new design received praise from a number of automotive journalists, some of which compared it to the Ferrari 456