Hyundai Sonata IV. Grey & black versions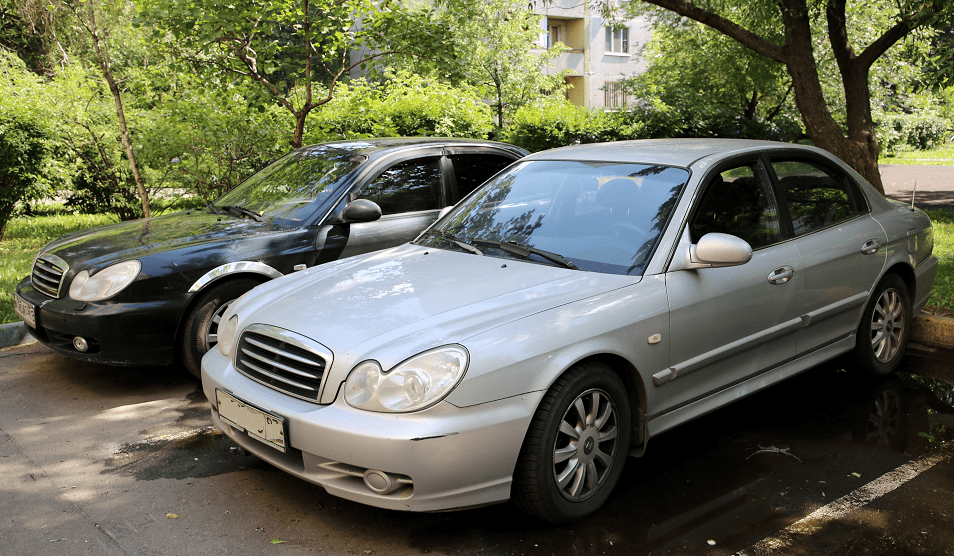 Hyundai facelifted the EF series in 2001 for model year 2002 as the EF-B series, revising the hood/bonnet, grille, headlights, which now resemble those found on the second-generation Mercedes-Benz C-Class, tail-lights and rear license plate location from the fascia to the trunk lid — as well as revising the dash and seats.
Hyundai strengthened the body shell and firewall, widened the rear track, included anti-submarining front seat pans and added thicker front brake discs for the update.
Made in Russia (Taganrog)
Years of production: 2005-2012
Engine: I4 (grey) / V6 (black) | 1997 cc (grey) / 2656 cc (black)
Power: 131-175 HP
Max speed: 210 km/h
Weight: 1498 kg