Honda Silvia S110. White version
This iteration of the Silvia (sold in United States and Canada as the Datsun 200SX and in Mexico as the Datsun Sakura), available as a 2-door hardtop coupe and a new bodystyle 3-door hatchback.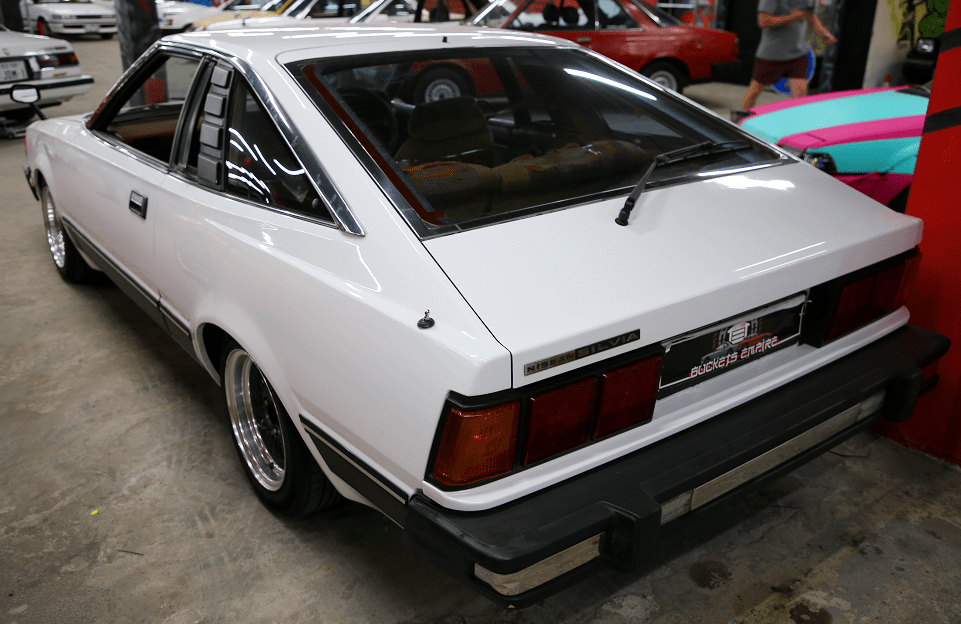 The Japanese market version of the hatchback was called the Gazelle and was exclusive to Nissan Bluebird Store locations sold alongside the Fairlady Z, while the coupe bodystyle Silvia remained exclusive to Nissan Prince Store locations alongside the Skyline. Its sharp-edged styling was shared with the new Nissan Leopard sedan and coupé, also exclusive to Nissan Bluebird Store.
Made in Japan
Years of production: 1979-1983
Engine: 4 cylinders; 1990 cc
Power: 146 HP
Weight: 1105 kg