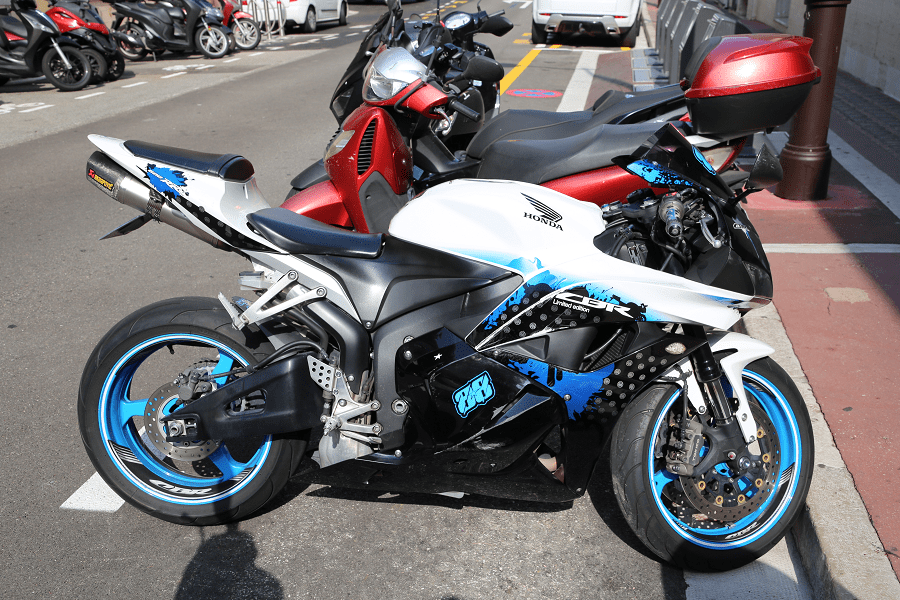 The Honda CBR600RR. Power: 107.2 HP
The Honda CBR600RR is a 599 cc (36.6 cu in) sport bike made by Honda since 2003, part of the CBR series. The CBR600RR was marketed as Honda's top-of-the-line middleweight sport bike, succeeding the 2002 Supersport World Champion 2001–2006 CBR600F4i, which was then repositioned as the tamer, more street-oriented sport bike behind the technically more advanced and uncompromising race-replica CBR600RR.
It carried the Supersport World Championship winning streak into 2003, and on through 2008, and won in 2010 and 2014.