Grey Mercedes Benz CLA 45 S AMG Turbo 4Matic in Alcossebre, Spain.
Characteristics: 500 Nm, 4.0s – 0-100 km/h, 310 kW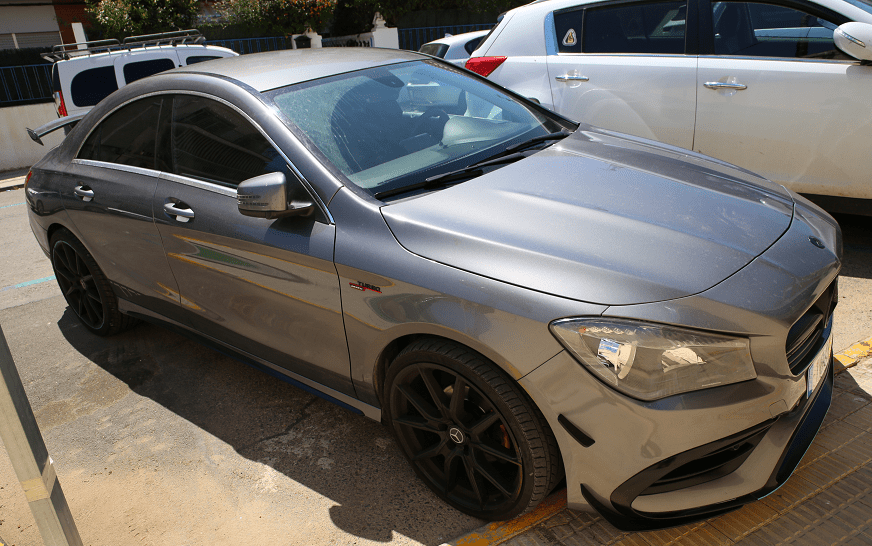 The Mercedes-Benz CLA class is a series of luxury compact executive cars manufactured by Mercedes-Benz since 2013.
The first generation was a four-door sedan based on the platform of the W176 A-Class and W246 B-Class compact cars, marketed as a four-door coupé. In 2015, Mercedes-Benz expanded the CLA family to include the Shooting Brake, a station wagon configuration. As the V177 A-Class sedan took its place as the budget-conscious sedan, the second generation got longer and wider than the W205 C-Class.
The CLA is Mercedes-Benz's first front-wheel drive vehicle offered in the North American market. The CLA range is positioned above the A-Class and it is nearly on the level of the C-Class in the Mercedes model range, and models tend to be less practical than the A-Class it is based on.