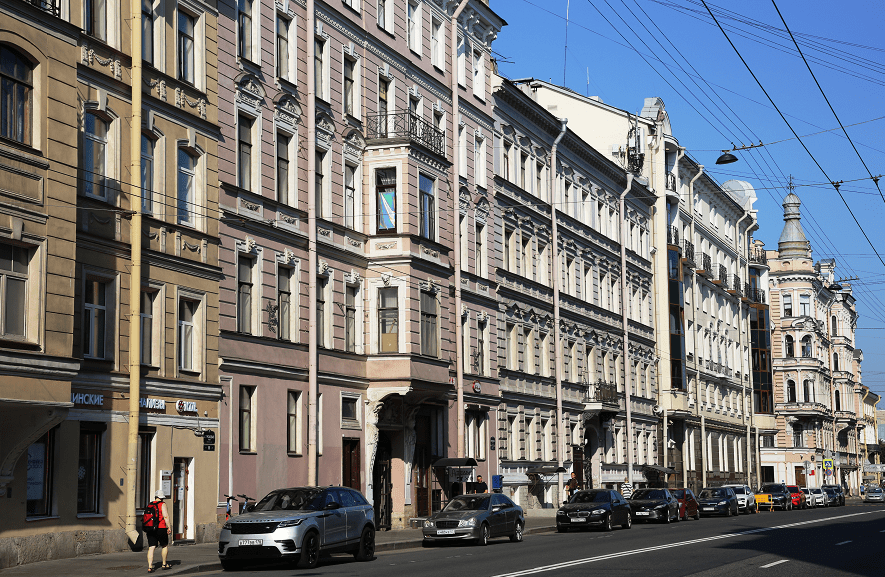 Gorokhovaya Street is the middle of the three central highways of St. Petersburg, fanning out from the Admiralty. Passes from Admiralteisky Prospekt to Pionerskaya Square (former Semyonovsky Parade Ground). In Soviet times, was called Dzerzhinsky Street.
The concept of three rays radiating like a fan from the central tower of the Admiralty (the so-called "Admiralty trident"), as the basis of the planning scheme, was developed by the architect P. M. Eropkin for the plan for the new development of St. Petersburg after the fires of 1736-1737. In this planimetry, Gorokhovaya Street represents the middle beam located on the bisector between Voznesensky and Nevsky prospects.
Currently, Gorokhovaya Street is the border between the Central district and Admiraltesky district (odd side) of the city. The prospect of Gorokhovaya Street from the Admiralty is completed by the Theater of Young Spectators named after A. A. Bryantsev.
The nearest subway stations are Sennaya Ploshchad and Pushkinskaya.