GAZ 64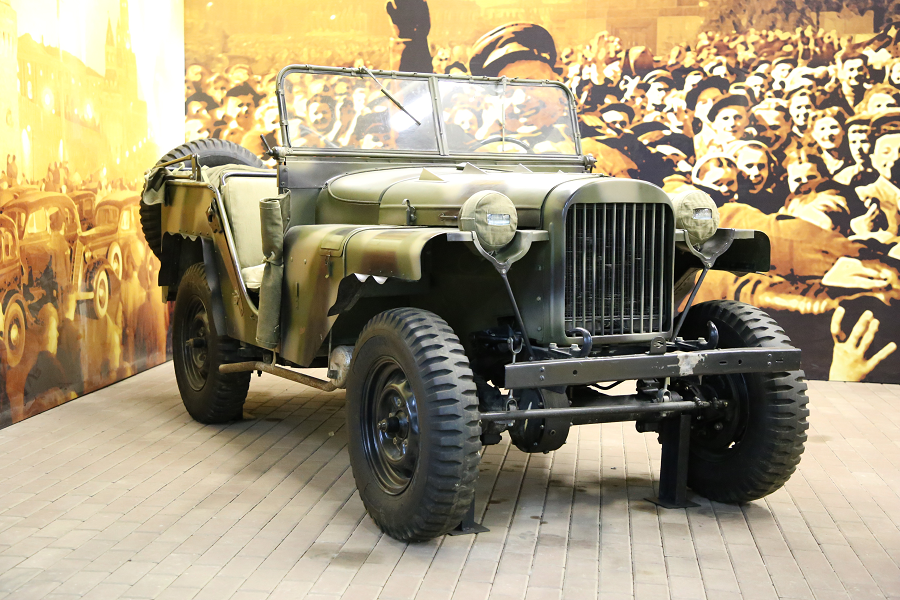 The GAZ-64 was a 4×4 vehicle made by GAZ (Gorkovsky Avtomobilny Zavod), succeeding the earlier GAZ-61. Its design was led by Vitaliy Grachev. The design process was exceptionally quick, taking only a few weeks.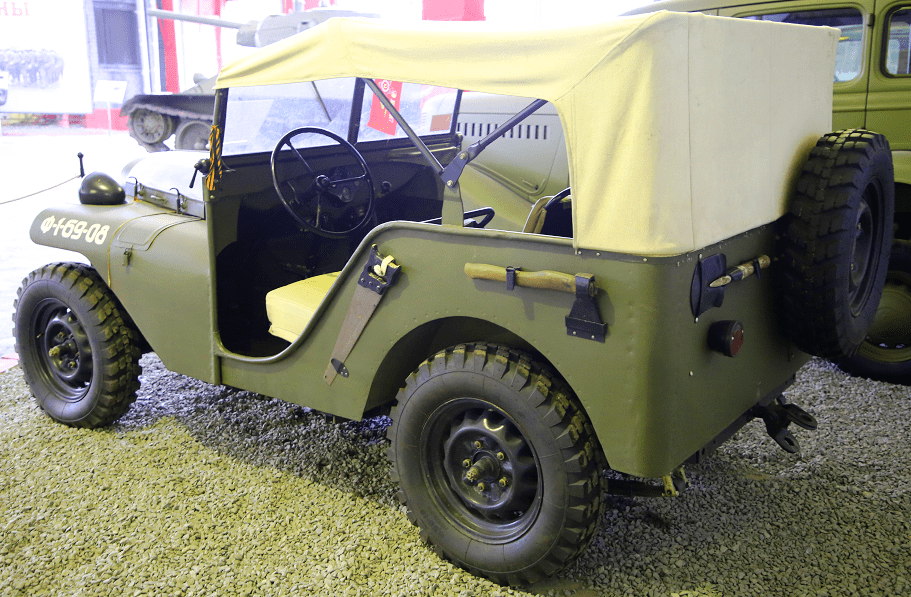 The GAZ-64 was developed from a requirement developed during the 1939-1940 war between the Soviet Union and Finland. Although it appears outwardly similar to the American Bantam / Willys jeep, it was developed using parts already commercially available in the Soviet Union, and built in a plant that was originally set up with Ford.
It was designed to replace the earlier GAZ-61, which was totally reconstructed in a very short period (3 February – 25 March 1941) under the leadership of Vitaly Grachev to create a 4×4 jeep, which was named the GAZ-64. During WWII, it was succeeded by the more successful GAZ-67 and GAZ-67B. The GAZ-64 and GAZ-67 formed the basis for the BA-64 armoured cars.
Made in the USSR in 1941
Engine: 4 cylinders
Power: 54 HP
Max. speed: 100 km/h
Weight: 1050 kg