GAZ 13 Chaika (Seagull) convertible. Black version
The GAZ-13 Chaika debuted in 1958. It was produced from 1959 to 1981, with 3,179 built in all. The GAZ-13 was powered by a 195-hp SAE gross 5.5 L V8 with a 4 barrel carburetor called the ZMZ-13, a modified version of which with a reduced compression ratio and smaller 2 barrel carburetor would be used on the GAZ-53 truck, along with other parts of the Chaika and driven through a push-button automatic transmission of a similar design to the Chrysler PowerFlite unit.
It was offered as a saloon (GAZ-13), limousine (GAZ-13A), and four-door cabriolet (GAZ-13B) with an electrohydraulic top. The cabriolet was made in 1961 and 1962 for official parades.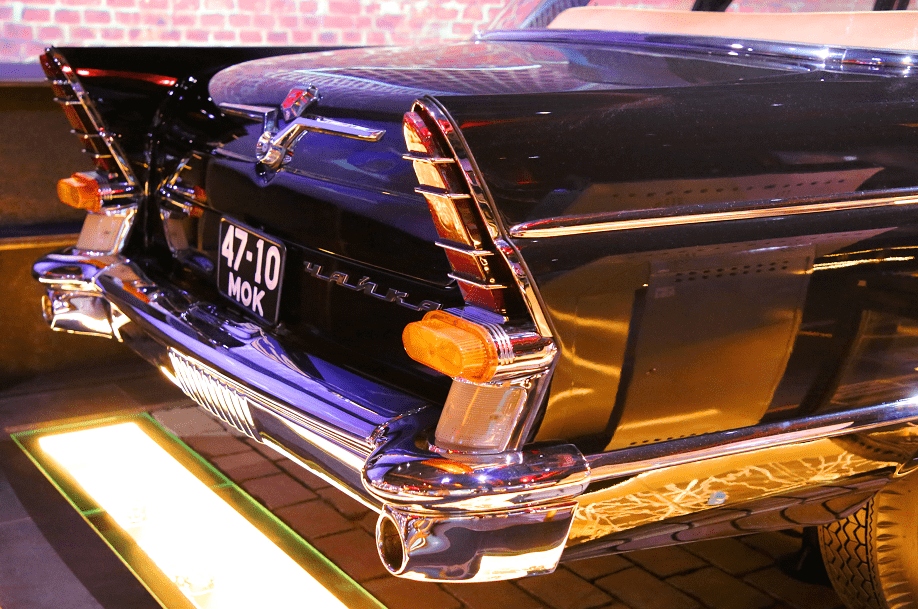 Made in the USSR
Year of production: 1965
Motor: V8; 5526 cc
Power: 195 HP
Max speed: 160 km/h
0-100 km/h: 20 s
Weight: 2100 kg