French Berliet Torpedo Type VL from 1920, four cylinders, 3306 cc, 16 HP, 85 km/h
Type VL (1920-)
The Berliet type VL is a mid-range automobile produced during the post-war depression period. The Berliet company is in the grip of very serious financial problems and the reputation of reliability of Berliet products is seriously damaged by problems of manufacturing quality and difficulties in supplying quality steel. Above all, the company lacks the financial means to invest in improving the development of its models.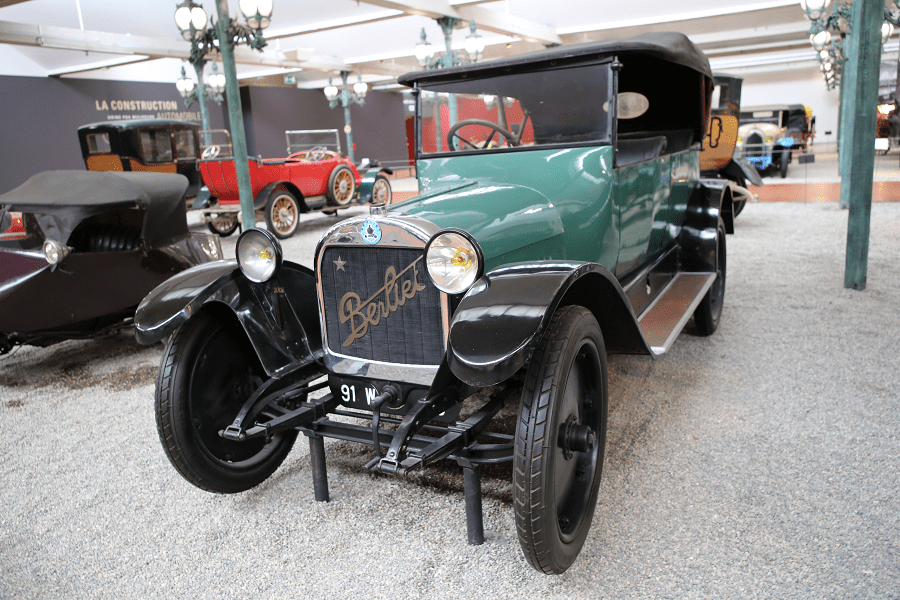 The VL type is fitted with a 3306 cc Berliet in-line 4-cylinder side-valve engine developing 15 HP with a 3-speed gearbox. The maximum speed is 85 km/h.
It is in fact a "VB" which has undergone a few minor layout modifications.
Berliet was a French manufacturer of automobiles, buses, trucks and military vehicles among other vehicles based in Vénissieux, outside of Lyon, France. Founded in 1899, and apart from a five-year period from 1944 to 1949 when it was put into 'administration sequestre' it was in private ownership until 1967 when it then became part of Citroën, and subsequently acquired by Renault in 1974 and merged with Saviem into a new Renault Trucks company in 1978. The Berliet marque was phased out by 1980.