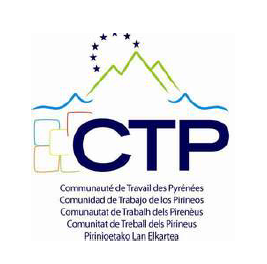 Representatives of 7 territories – French provinces (Nouvelle Aquitaine, Occitanie / Pyrénées Méditerranée), Spainish (Aragón, Catalunya, Euskadi and Navarra) and the Principality of Andorra – met on 1oth November in Bordeaux to discuss the prospects for cross-border cooperation. These 7 regions are united under the Employer community of Pyrenees (Comunitat de Treball dels Pirineus, CTP) since 1983.
This community, which was created with the support of the Council of Europe, is the governing body of European cross-border cooperation program Interreg V-A Spain-France-Andorra (Espanya-França-Andorra, POCTEFA 2014-2020). During this year, the members of the program approved 58 projects with the total amount of funding  71.2 mln. euro. European Regional Development Fund (ERDF) is reposnsible for the financing of the program.
The parties signed a declaration of intent to continue cooperation on the development of the economic potential of the border regions, cultural values and natural wealth. The issues of climate change of the Pyrenees region was also discussed at the meeting.
France Spain Andorra cooperation