Foz is a city and municipality in the province of Lugo, Galicia, Spain.
It is situated in the northern coast of the Rías Altas of the Atlantic resorts of Spain.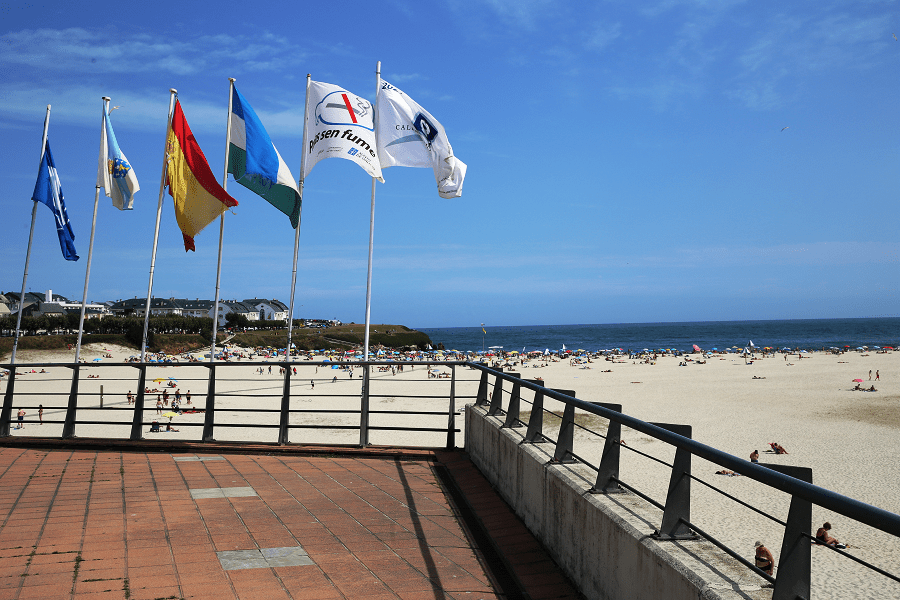 Foz is a coastal town on the shores of the Cantabrian Sea at the mouth of the river Masma, which forms the Foz estuary, with an approximate area of 100 km².
Although Foz was previously a fishing village, most of its economic resources now come from tourism.
Main attractions
The Basilica of San Martín de Mondoñedo, located about 5 kilometers from Foz in the parish of San Martiño, is the oldest cathedral still preserved in Spain, belonging to the Galician pre-Romanesque (6th century).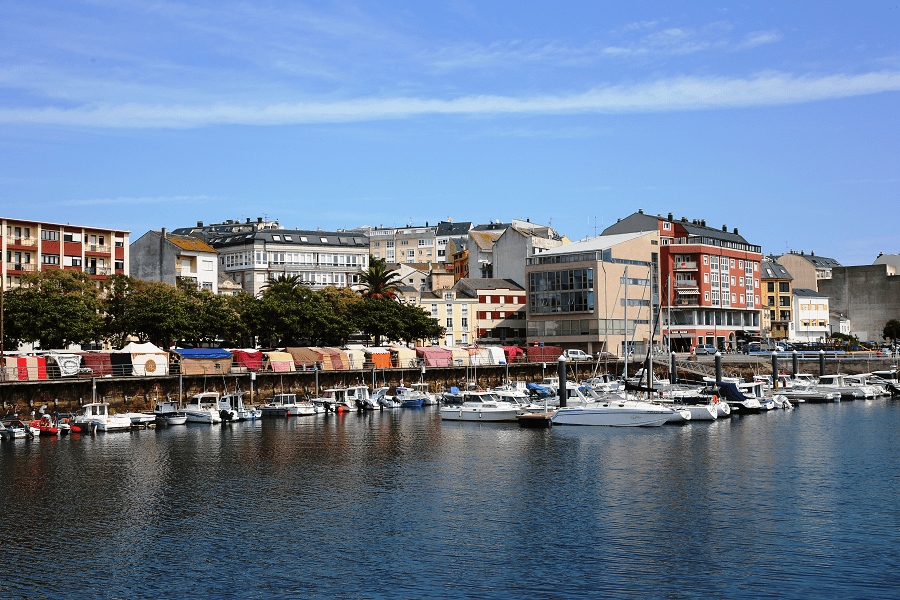 The current temple is dated between the 9th and 12th centuries. It was the episcopal seat from the year 870 to 1112, at which time the seat was moved to Villamayor de Brea, present-day Mondoñedo, whose name comes from this old seat.
Fifteen bishops took possession of this cathedral throughout those two and a half centuries of activity.
It has paintings from the fourteenth to sixteenth centuries, historiated capitals, corbels, antipendium and stone altarpiece.
The Castro de Fazouro belongs to the 2nd century BC. Its greatest uniqueness is being located on a coastal promontory, east of Arealonga beach.
It belongs, therefore, to the so-called maritime forts of the Iberian northwest.
It has a plan adapted to the terrain and its surface is 700 m².
Pazo (Palace) del Conde de Fontao, in Santa Cecilia, is also interesting for the tourists.
Beaches
Foz has a maritime coastline and numerous beaches, among which, from east to west, it is worth highlighting, from east to west, A Rapadoira, Llas, Peizás, Pampillosa, Arealonga, As Pólas, Os Xuncos and Areoura, all of which have been declared the EU Blue Flag.
Other beaches are: Fondás, Alemanes and Areura, the latter located in the parish of Cangas.
Festivals
El Carmen (July 16). Among the celebrations are the "monumental sardiñada", and the procession of images on the floral carpets that line the streets of the fishing district.
S. Lourenzo (August 10)
Carnival (between the months of February and March)
Pilgrimage of O Santo (Saturday before Pentecost Monday)
How to get to?
The nearest airport is in A Coruña (LCG).
Other airports:
Asturias airport.
Santiago de Compostela airport.
Distance by car:
From Lugo 1 hr 14 min (104 km) via A-8
From Santiago de Compostela 1 hr 53 min (181 km) via AP-9 and A-8
From Madrid 5 hr 48 min (553 km) via A-6
Main information
Area: 100 km² (municipality)
Coordinates: 43°34′08″N 7°15′18″W
Population: 10 016
Languages: Spanish, Galician
Currency: Euro
Visa: Schengen
Time: Central European UTC +1
See here best sea and ocean resorts of France and Spain (223 objects)