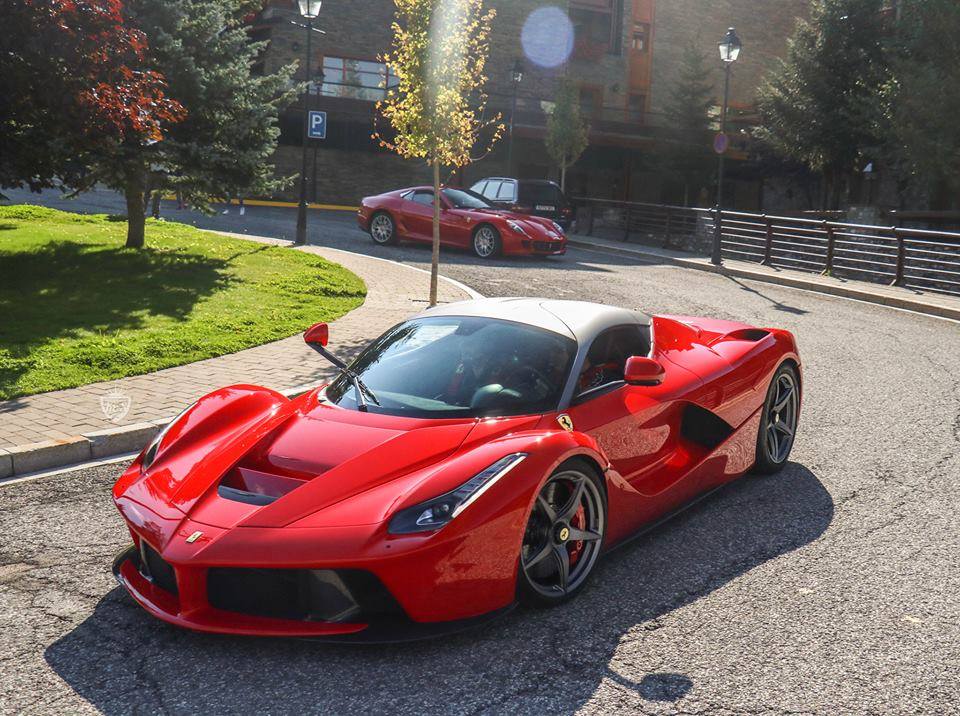 Ferrari Laferrari: red copy V12
LaFerrari is the first full hybrid produced by the Italian automotive marque, providing the highest power output of any Ferrari road car whilst decreasing fuel consumption by 40 percent.
LaFerrari's internal combustion petrol engine is a longitudinally rear mid-mounted Ferrari F140 direct fuel injected 65° V12 engine with a displacement of 6,262 cc (6.3 L) generating a maximum power output of 800 PS (588 kW; 789 hp) at 9,000 rpm and 700 N⋅m (516 lb⋅ft) of torque at 6,750 rpm, supplemented by a 163 PS (120 kW; 161 hp) KERS unit (called HY-KERS), which provides short bursts of extra power.
The KERS system adds extra power to the combustion engine's power output level for a total of 963 PS (708 kW; 950 hp) and a combined torque of 900 N⋅m (664 lb⋅ft).
Ferrari claims CO2 emissions of 330 g/km. The engine's bore X stroke is 94 mm × 75.2 mm (3.70 in × 2.96 in) with a compression ratio of 13.5:1 and a specific power output of 94 kW (128 PS) per liter.
It is mated to a 7-speed dual-clutch transmission.