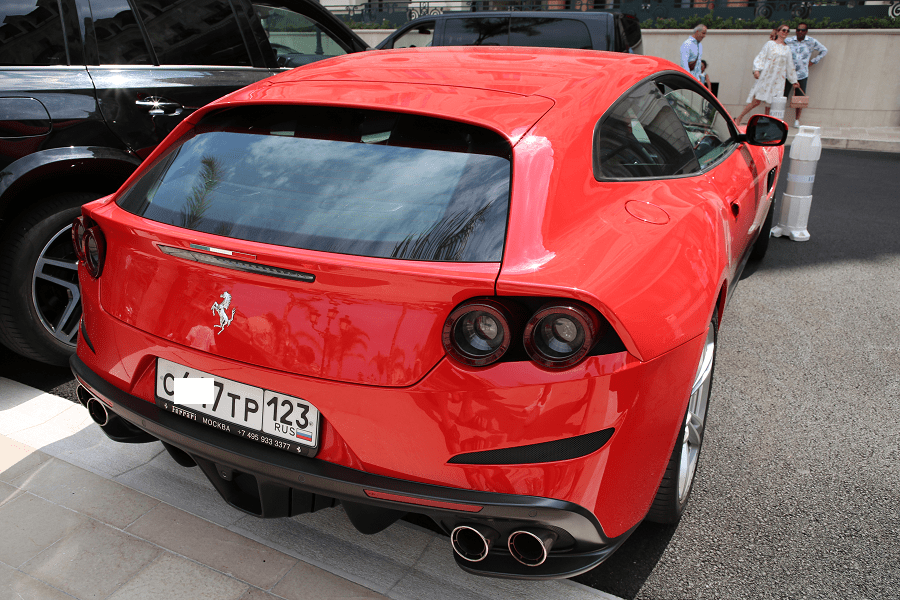 Ferrari GTC4Lusso. Red version in Monaco
The Ferrari GTC4Lusso (Type F151M) is a four-seat grand tourer produced by Italian automobile manufacturer Ferrari. The GTC4Lusso is a successor to the Ferrari FF.
The rear features Ferrari's signature Quad Circular Rear Lights (last seen on the F430 and later seen on the 812 Superfast) and the interior contains a Dual Cockpit Concept Design, separating the Driver Cockpit and the Passenger Cockpit by a central divider. The front of the car has a single grille that provides all the necessary cooling.
The GTC4Lusso is a further refinement of the shooting-brake coupe, reinterpreting the concept with an extremely streamlined, tapered shape that gives it an almost fastback-like silhouette.
Engine
3.9 L F154 BD twin-turbocharged V8 (GTC4Lusso T)
6.3 L F140 ED V12 (GTC4Lusso)
Transmission
7-speed dual-clutch