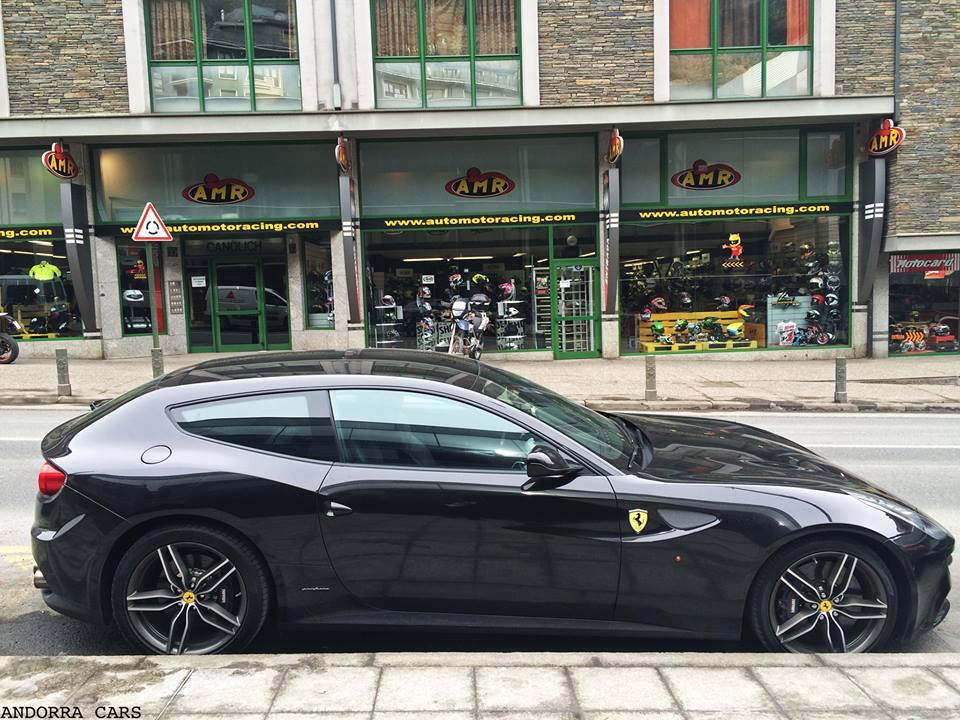 Ferrari FF: black with 650 HP
The Ferrari FF (Type F151) (FF meaning "Ferrari Four", for four seats and four-wheel drive) is a grand tourer presented by Italian automobile manufacturer Ferrari on March 1, 2011, at the Geneva Motor Show as a successor to the 612 Scaglietti grand tourer.
It is Ferrari's first production four-wheel drive model. The body style has been described as a shooting brake, a type of two-door coupé-based sporting estate. The FF has a top speed of 335 km/h (208 mph) and it accelerates from 0 to 100 km/h (62 mph) in 3.7 seconds.
Ferrari states that the FF was the world's fastest four-seat automobile upon its release to the public. The FF costs US$300,000, with 800 being produced during the first year.
At the time of its introduction, the Ferrari FF had the largest road-going Ferrari engine ever produced: a F140 EB 6,262 cc (6.3 L; 382.1 cu in) naturally aspirated direct injected 65° V12, which is rated at 485 kW (659 PS; 650 hp) at 8,000 rpm and 683 N⋅m (504 lb⋅ft) of torque at 6,000 rpm.
The FF is equipped with a 7-speed dual-clutch transmission and paddle shift system similar to the California, the 458 Italia, and the F12berlinetta.