The Faberge Museum is a private museum in St. Petersburg. It has an unparalleled collection of Russian jewelry, arts and crafts of the 19th-20th centuries. The most valuable and famous items in the museum's collection are nine imperial Easter eggs created by the firm of Carl Gustavovich Faberge. The museum's collection includes the first and last of the imperial eggs.
The grand opening of the museum took place on November 19, 2013. The museum opened its doors to the general public in April 2014. The museum is open seven days a week from 10:00 to 20:45, ticket offices open at 9:30.
The founding organization of the museum is the Link of Times Cultural and Historical Foundation, established in 2004 by the Russian businessman Viktor Vekselberg.
The museum consists of 11 rooms: Knight's Hall, Red Room, Blue Room, Golden Room, Anteroom, White Room, Blue Room, Exhibition Hall, Gothic Hall, Upper Pantry, Beige Hall.
The museum is located in the Naryshkin-Shuvalov Palace, an architectural monument of the 19th century. It is located on the corner of the Fontanka River Embankment, 21 and Italianskaya Street, 39. The building is typical of the era of architectural eclecticism (a combination of elements of late classicism and neo-Renaissance).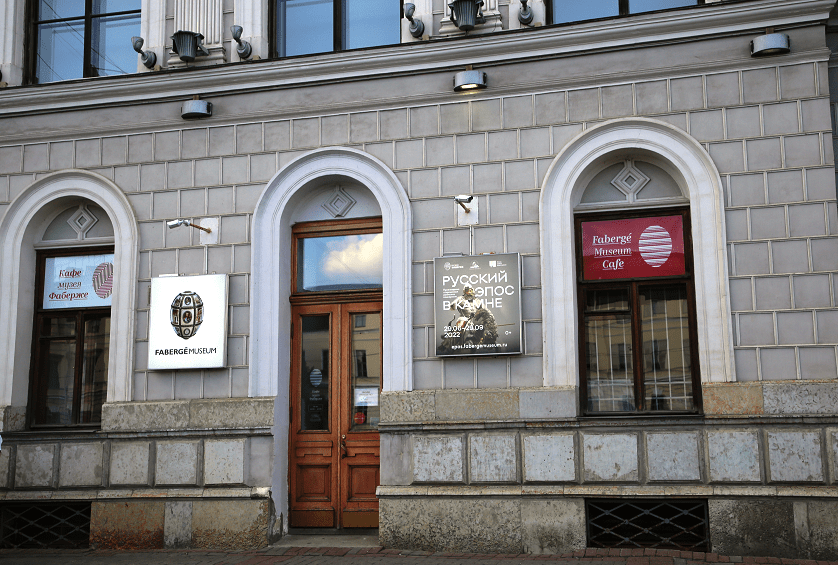 The palace in its current form was built in several stages. The left side of the building was erected in the 1780s by Vorontsov family, designed by an unknown architect. The wing to the right of the old house was added in 1821-1822 by the new owner of the site, D. L. Naryshkin (perhaps, according to the project of K. I. Rossi).
Address: St. Petersburg, emb. Fontanka River, 21. Nearest metro: Gostiny Dvor.