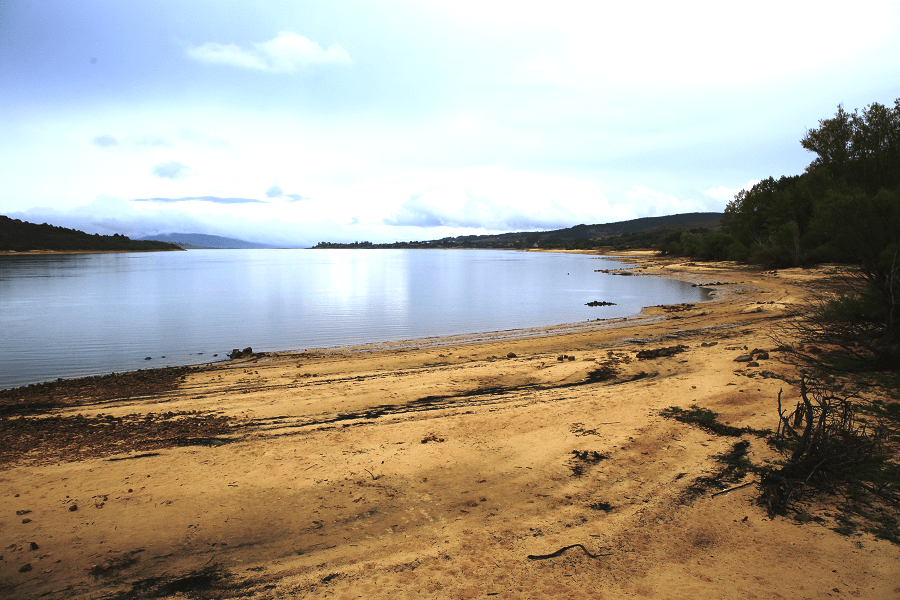 The Ebro reservoir, also called the Reinosa reservoir, is a reservoir built on the upper course of the Ebro river, in northern Spain. It is located between the region of Campoo-Los Valles (Cantabria) and the Burgos region of Las Merindades (Castilla y León), although most of the Reservoir is in Cantabrian territory and likewise practically all the rivers that pour their waters into it come from Cantabria.
It is one of the largest reservoirs in Spain and is the third reservoir with the largest capacity in the Ebro hydrographic basin, behind the Mequinenza and Canelles reservoirs.
The reservoir collects the waters of the Cantabrian mountain range, and a large part of its water supply comes from the snow accumulated in winter in the mountain areas. The progressive release in spring and summer allows to maintain a flow in the Ebro in the lower parts of Aragon and Catalonia, thus being essential for the irrigated agriculture of the Ebro valley.
The Ebro reservoir was built between 1921 and 1945, although it was not inaugurated until 1952. With a maximum height of 34 m, and an area of 6,253 ha, it is capable of holding 541 hm³.
Due to the environmental, natural and landscape importance of the Ebro Reservoir, it is included in various protection and conservation figures such as:
Special protection area for birds (ZEPA).
Place of Community Importance (LIC).
Nature 2000 Network.

National Waterfowl Refuge, declared in 1983.

Network of Protected Natural Areas of Cantabria by the Law of Cantabria 4/2006, of May 19, on Nature Conservation.
GPS coordinates: 42°59′49″N 3°58′33″W