Mirage 5BA : Single-seat version of the Mirage 5 for Belgium, fitted with mainly US avionics; 63 built, 62 under license by SABCA.
The Dassault Mirage 5 is a French supersonic attack aircraft designed by Dassault Aviation during the 1960s and manufactured in France and a number of other countries. It was derived from Dassault's popular Mirage III fighter and spawned several variants of its own, including the IAI Kfir. Pakistani Mirage 5s are capable of nuclear weapons delivery.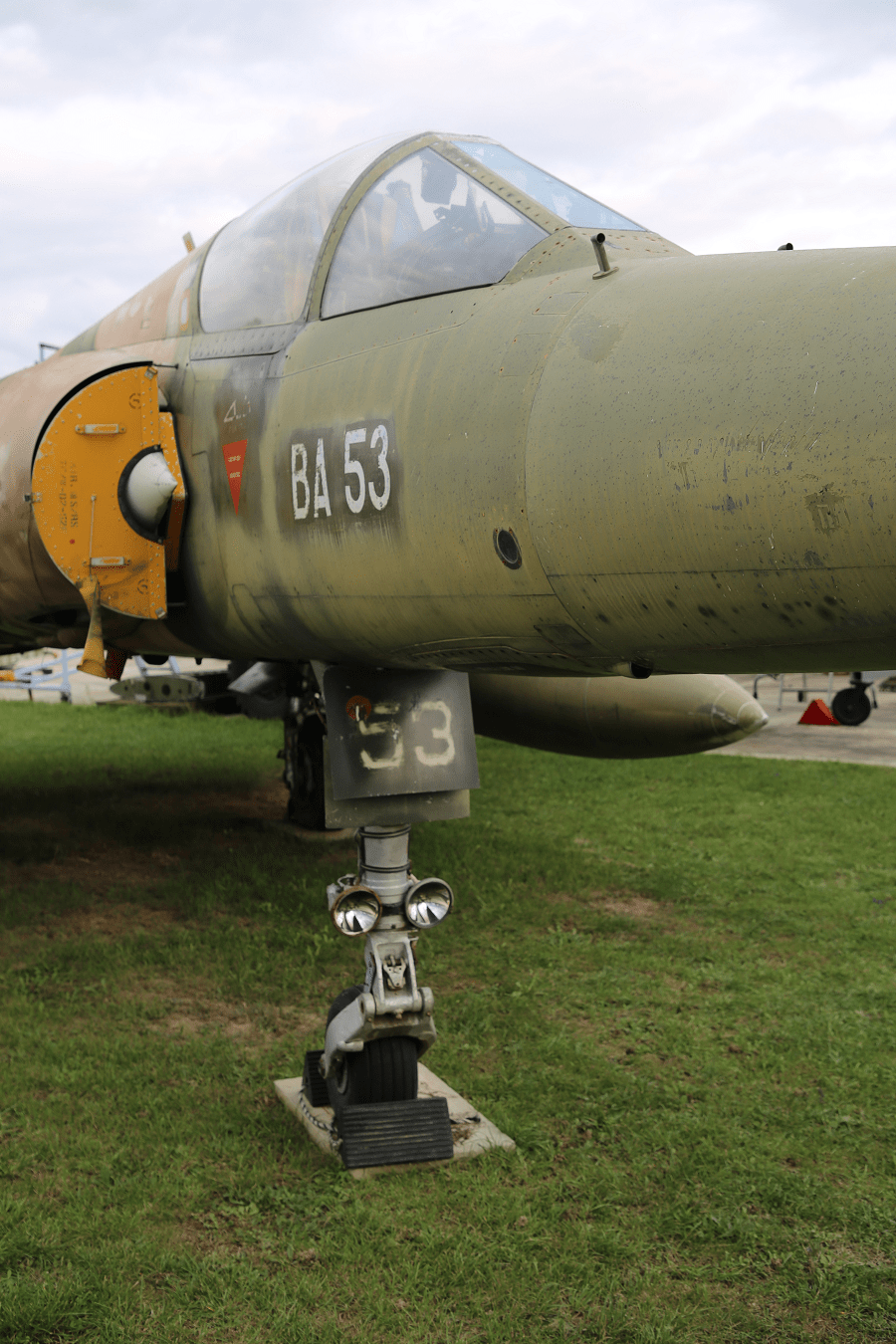 The Mirage 5 grew out of a request to Dassault from the Israeli Air Force. Since the weather over the Middle East is clear and sunny most of the time, the Israelis suggested removing avionics, normally located behind the cockpit, from the standard Mirage IIIE to reduce cost and maintenance, and replacing them with more fuel storage for attack missions. In September 1966, the Israelis placed an order for 50 of the new aircraft.
General characteristics
Crew: 1
Length: 15.55 m (51 ft 0 in)
Wingspan: 8.22 m (27 ft 0 in)
Height: 4.5 m (14 ft 9 in)
Wing area: 35 m2 (380 sq ft)
Empty weight: 7,150 kg (15,763 lb)
Max takeoff weight: 13,700 kg (30,203 lb)
Powerplant: 1 × SNECMA Atar 9C afterburning turbojet, 41.97 kN (9,440 lbf) thrust dry, 60.8 kN (13,700 lbf) with afterburner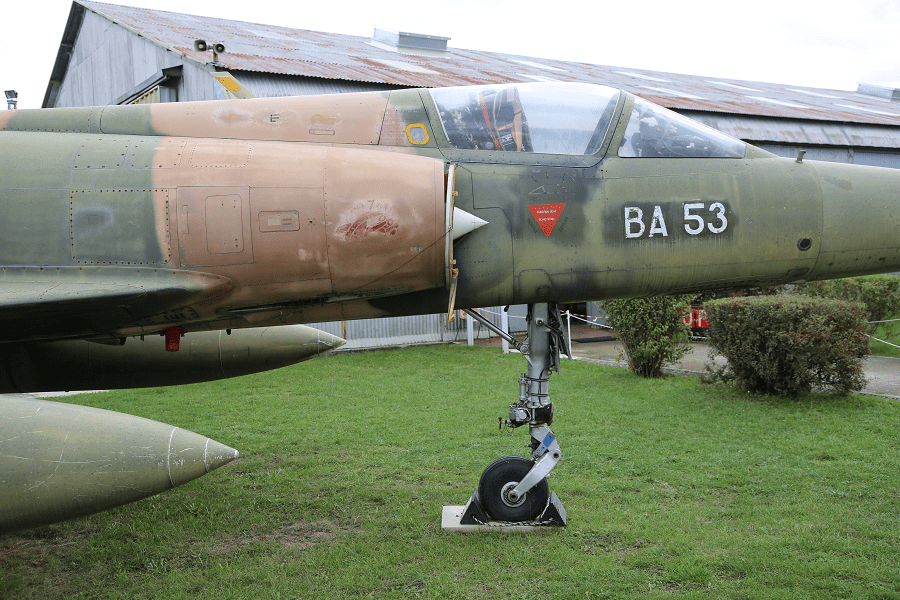 Performance
Maximum speed: 2,350 km/h (1,460 mph, 1,270 kn) at 12,000 m (39,370 ft)
Cruise speed: 956 km/h (594 mph, 516 kn)
Combat range: 1,250 km (780 mi, 670 nmi) hi-lo-hi profile with 2x 400 kg (882 lb) bombs and max external fuel
Ferry range: 4,000 km (2,500 mi, 2,200 nmi)
Service ceiling: 18,000 m (59,000 ft)
Wing loading: 391 kg/m2 (80 lb/sq ft)
Armament
Guns: 2× 30 mm (1.18 in) DEFA 552 cannons with 125 rounds per gun
Rockets: 2× Matra JL-100 drop tank/rocket pack, each with 18× SNEB 68 mm rockets and 66 US gallons (250 liters) of fuel
Missiles: 2× AIM-9 Sidewinder OR Matra R550 Magic
Bombs: 4,000 kg (8,800 lb) of payload on five external hardpoints, including a variety of bombs, reconnaissance pods or Drop tanks