Cubelles (cat. Cubelles) is a municipality in Spain, part of the province of Barcelona in the autonomous community of Catalonia. The municipality is part of the district Garraf.
It's a popular part of the Costa del Garraf of the Mediterranean resorts of Spain.
The city borders the first (from north) resort of Cunit, belonging to the Costa Daurada.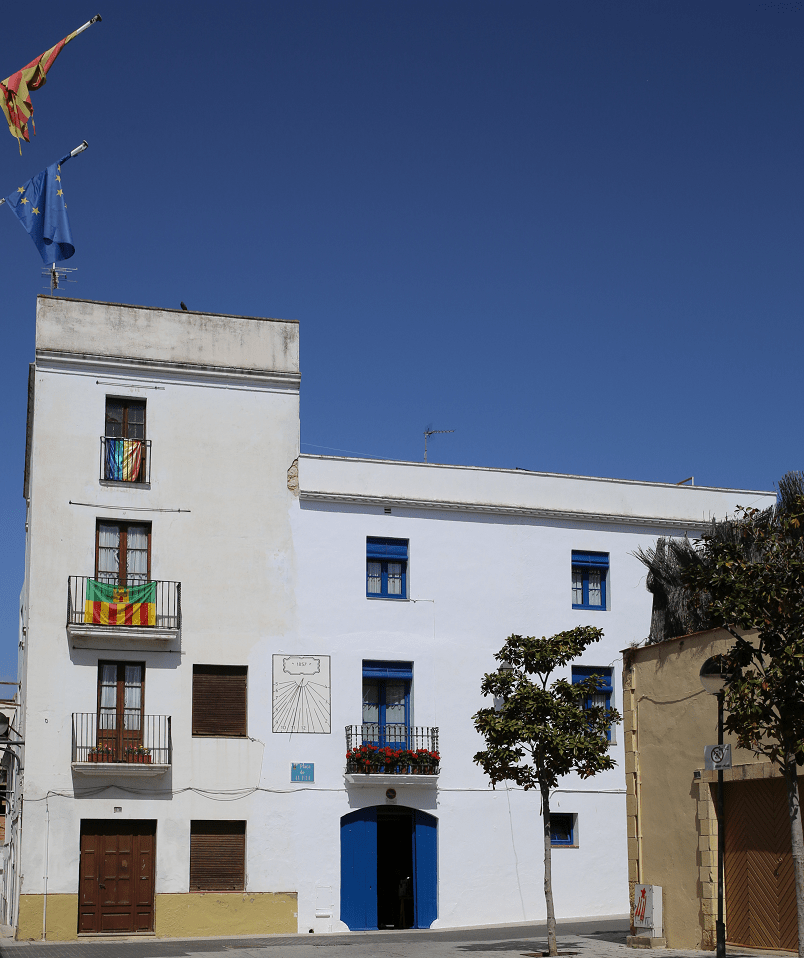 Attractions
The Church of Santa Maria de Cubelles (cat. Església de Santa Maria de Cubelles) dates from 1737, and its bell tower – 1765. Has a rectangular floor plan with three naves divided into sections, indicated by external buttresses. Facade imitates masonry
The Cubelles castle or the house of the Alfarrass marquis (cat. Castell de Cubelles) was built in 1675 on the remains of the old Cubelles castle. Recently renovated, the tourist office offers guided tours on the first weekend of every month. In addition, you can also visit an exhibition dedicated to the Catalan clown Charlie Rivel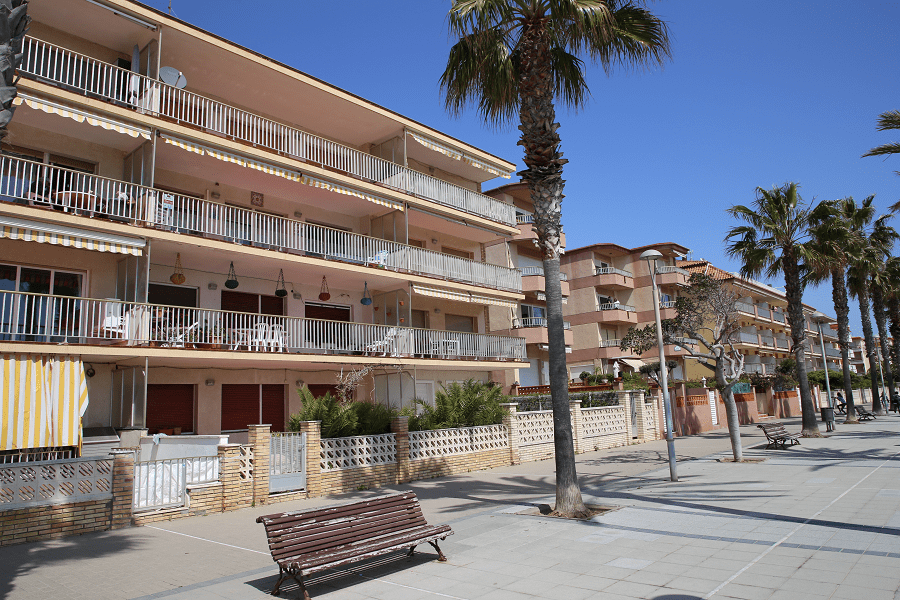 The Alliance (cat. L'Aliança) was founded in 1914 by Pere Escardo and is an example of the heritage of the Indians. It belongs to the local leisure society L'Aliança. Renovation work began in 2018
Fountains on Carrer Mayor and on Carrer San Antonio
Can Travé is a romantic building. There was a library of classical mythology and a natural history cabinet created by Frederic Trave. It no longer belongs to the Trave family. Municipal property is in the process of restoration, however, from time to time, events were held in its gardens
Ca l'Aleix house (Cat. Ca l'Aleix) is a 16th century farmhouse owned by Pedrot Negrell when it was used as a hostel and located on the old Camí ral (or old Vilanova road). Roig Pierre states that it was previously known as Stabulo Nova (Source: Catalog of Architectural Heritage, Cubelles City Council)
The Church of Sant Antoni de Padua (cat. Ermita de Sant Antoni de Pàdua) was built in 1694 by Maria Gasso. The chapel is single-nave. It has a simple architectural structure. Private property
Antigua Quadra Gallifa is an architectural ensemble of the 11th century. At the beginning of the 16th century, it belonged to the Renaissance poet Joan Bosca Almogaver. Private property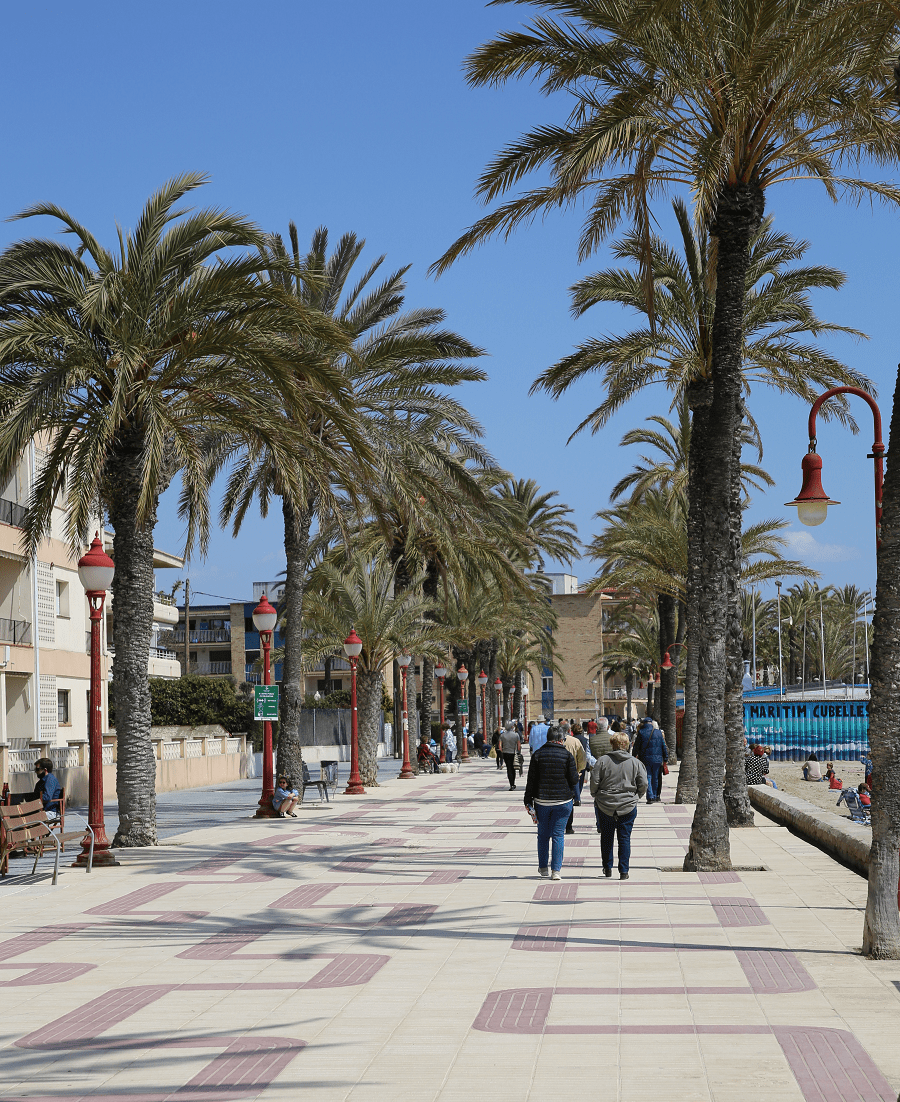 House of Dr. Estapé (cat. Casa del Dr. Estapé): This house was built in 1943 by a physician, cardiologist and director of the Sant Pau Hospital in Barcelona. Private property
Weekly Market: Friday morning at the Market Square
Permanent exhibition of the clown Charlie Rivel, born in Cubelles on 23 April 1896
Beaches
Beaches: Platja Llarga, Platja de la Mota de Sant Pere, Platja de les Salines and Platja de les Gavines are three kilometers of coastline. All beaches are sandy and ideal for families with children.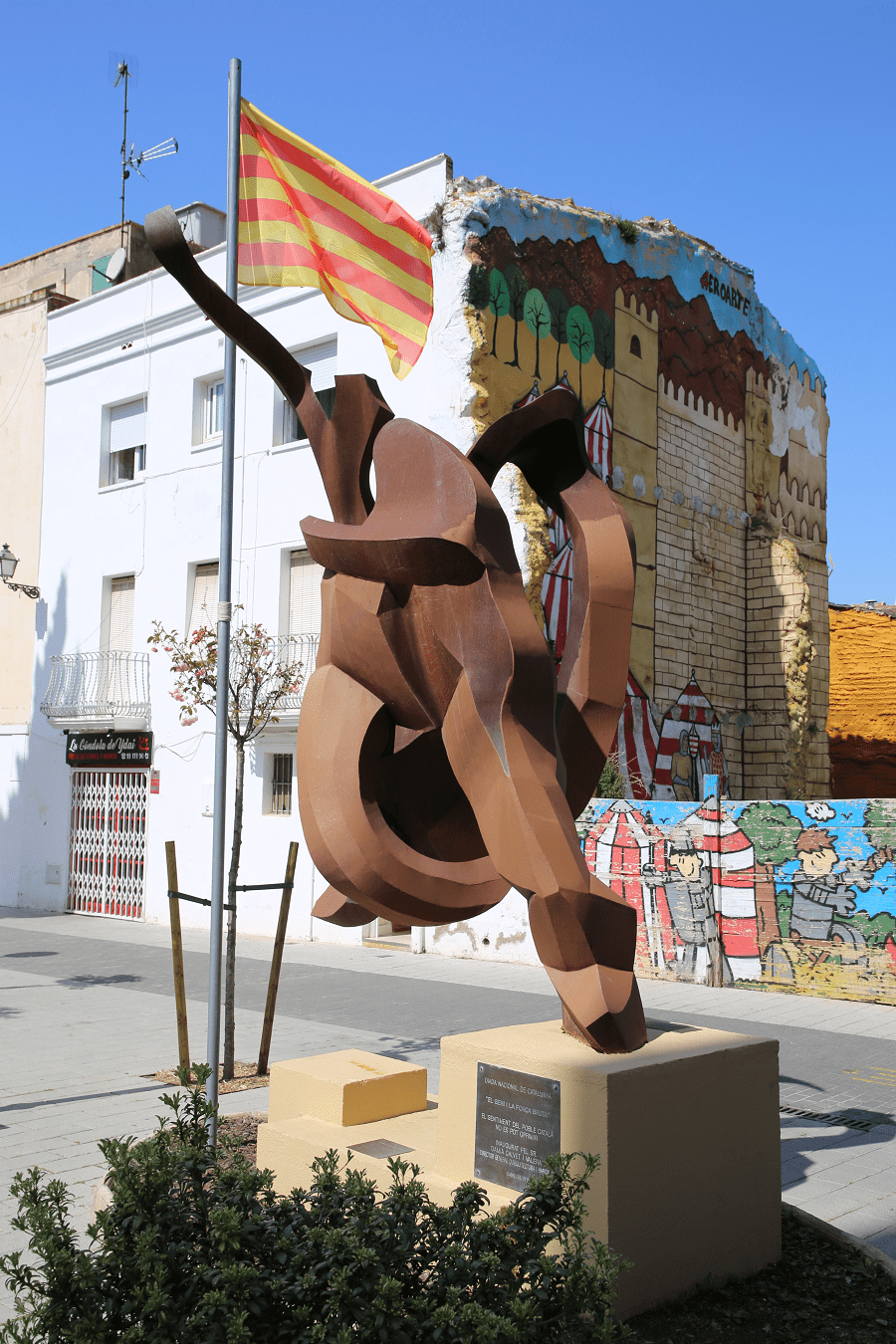 Shopping
Local shops in Cubelles are located within the old town and are mostly family businesses. The retail space is mainly concentrated in the l'Eixample (passeig Vilanova) and the Maritime quarter. The Les Salines area has a growing industrial and commercial area.
Street market: Friday morning in the market square.
Craft stalls: July and August (waterfront).
How to get there?
Cubelles can be reached by train, car or bus.
Train: Cubelles station is less than a kilometer from the city center and beaches. The train leaves every 30 minutes from Barcelona-Sants Estació Station and takes 45 minutes.
In addition, buses leave every 30 minutes from Sant Vicenç de Calders Station.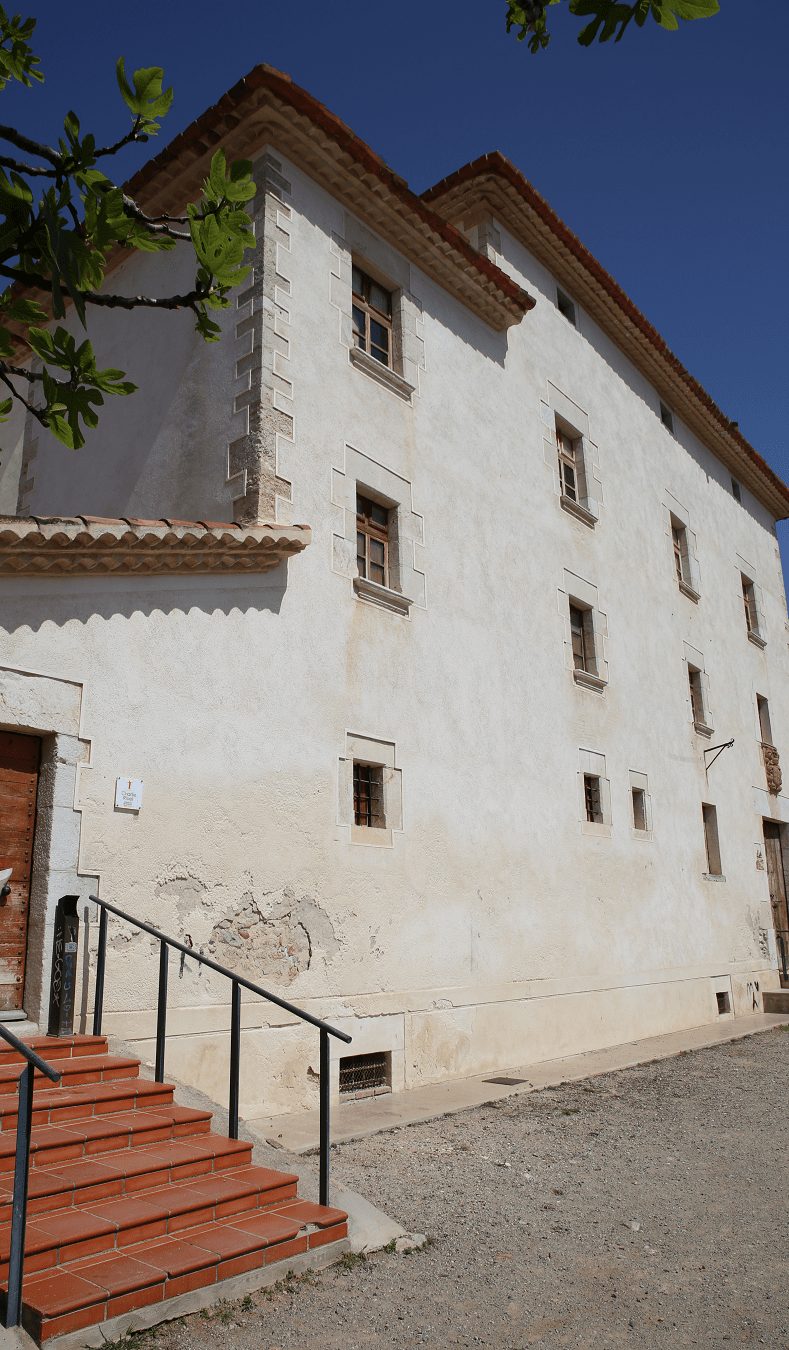 For other routes, you should change to Vilanova i la Geltrú and take the Sant Vicenç de Calders train.
Plane: Cubelles is located 40 minutes from Barcelona's El Prat International Airport.
Cars. There are two options: a free ride on the local C-31, and on the Pau Casals toll road, the south branch of the C-32, which has direct access to the municipality.
Bus line: Cubelles has several stops that connect it to other cities in Garraf and the capital Barcelona.
Distance by car:
From Barcelona 49 min (55.3 km) via C-32
From Madrid 5 hr 46 min (575 km) via AP-2 and A-2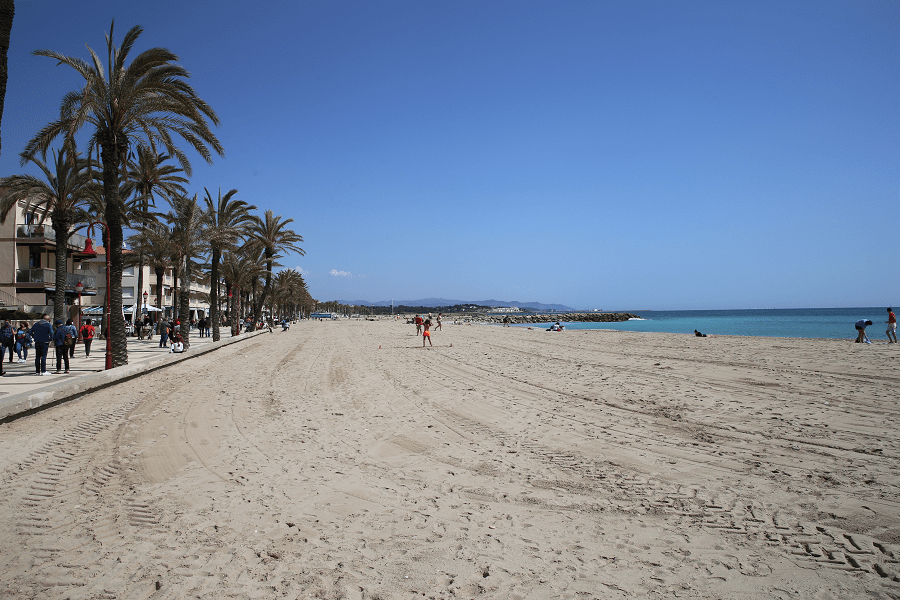 Main information
Area: 13 sq. km
Coordinates: 41 ° 12 ′ 36 ″ N, 1 ° 40 ′ 25 ″ E
Population (total): 15,700
Languages: Spanish, Catalan
Currency: Euro
Visa: Schengen
Time: Central European UTC +1
See here best sea and ocean resorts of France and Spain (223 objects)