MSC Seaview is a Seaside-class cruise ship owned and operated by MSC Cruises. Built by Italian shipbuilder Fincantieri in Monfalcone and delivered in June 2018, she is the sister ship to her class' lead vessel, MSC Seaside.
On 22 May 2014, MSC Cruises announced that they had ordered two new 154,000 GT cruise ships from Fincantieri. The new order was based on the Seaside prototype, with each ship costing €700 million each.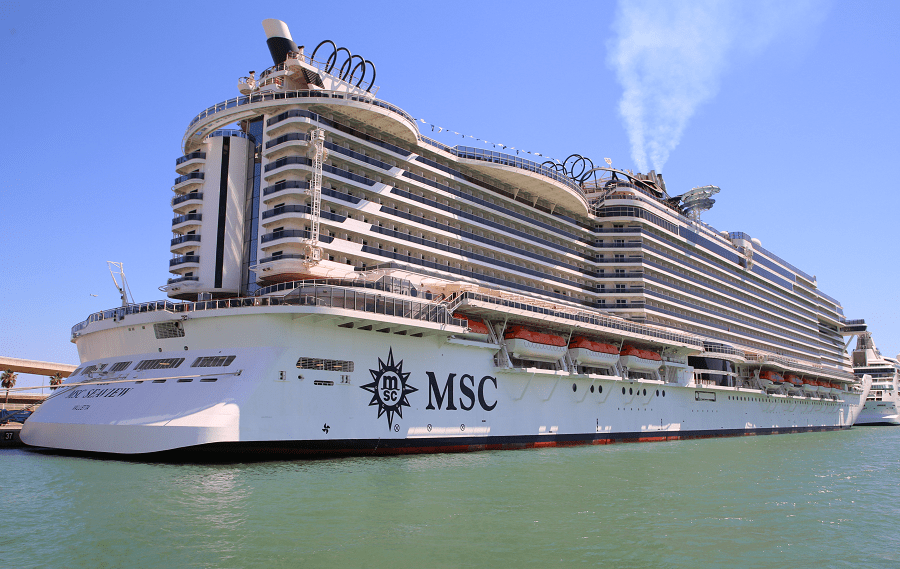 On 16 October 2015, MSC performed the steel cutting ceremony for what would be their second Seaside-class ship in Monfalcone. MSC revealed the name of the second Seaside-class vessel as MSC Seaview the following year, on 4 July 2016 On 2 February 2017, MSC held the keel-laying and coin ceremonies for the ship, in which two coins were placed under the ship's new keel block for good fortune before the keel was laid. On 23 August 2017, MSC Seaview was floated out from the shipyard. On 23 April 2018, she set sail for five days of sea trials.