Costa Cálida is the tourist name for the approximately 250 km of Mediterranean coastline in the Region of Murcia, Spain. This region has a microclimate that is characterized by an average annual temperature of 18 degrees and a relative degree of aridity, with average rainfall of less than 340 mm and more than 3,000 hours of sunshine per year.
It is located between the Costa Blanca (Valencian community) and the Costa de Almería (Andalucia).
It is one of the most popular parts of the Mediterranean resorts of Spain.
The Costa Cálida stretches from El Mojón in the north, near the province of Alicante, to the Cuatro Calas in Águilas in the south. It covers the most popular coastal towns such as:
The northern end of this coast includes the Mar Menor, a coastal saltwater lagoon that, at about 170 km², is the largest in Europe. The Mar Menor is separated from the Mediterranean by a 22 km stretch of sand called La Manga, on which most of the region's tourist development has been built.
Cartagena and Águilas are the two largest and most important coastal cities in the region.
The Costa Cálida is a home to a wide range of nautical activities such as canoeing, sailing, windsurfing, scuba diving, water skiing or rowing.
Golf is a popular pastime for visitors and residents. There are many PGA championship courses, such as El Valle, which hosted the PGA European Seniors Tour in June 2011, Hacienda del Álamo, which is the longest golf course in Spain, and the famous La Manga Club.
El Portús, near Cartagena, has a naturist campsite, as well as protected natural areas such as Cabo Cope Regional Park and Calblanque Park.
The nearest international airport is in Murcia.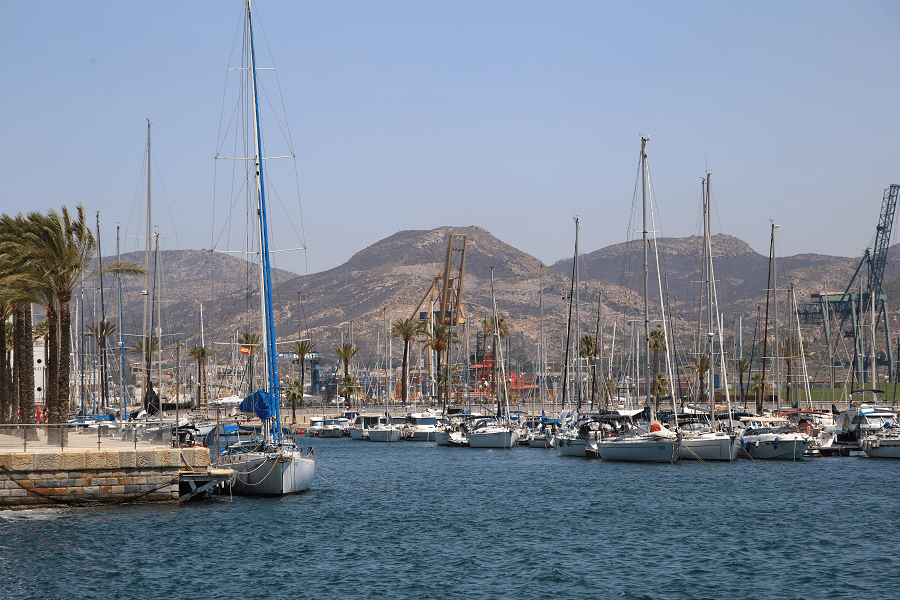 See here best sea and ocean resorts of France and Spain (223 objects)