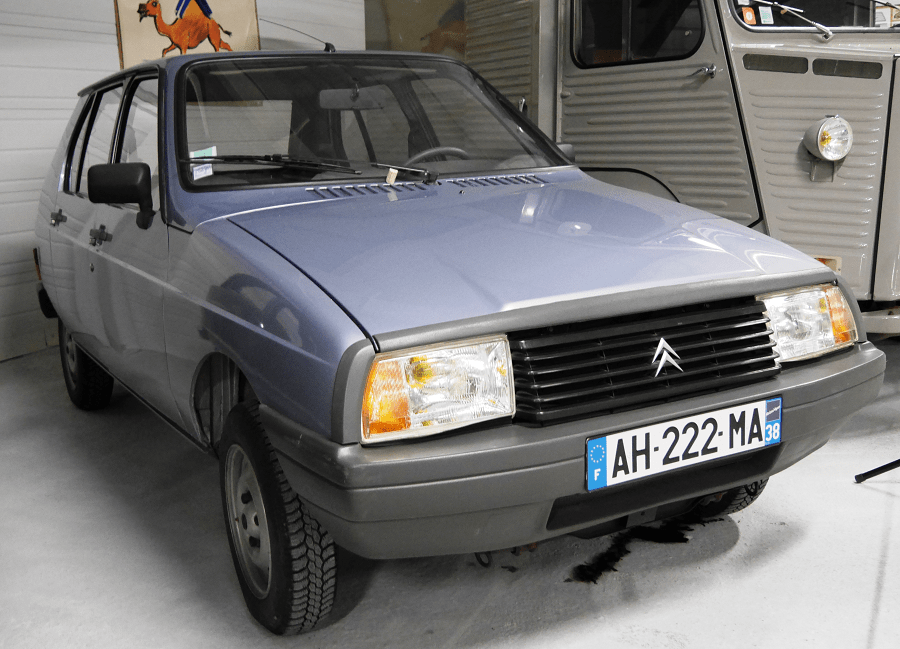 Citroën Visa 2
The Citroën Visa is a five-door, front-engine, front wheel drive supermini manufactured and marketed by Citroën from 1978 to 1988 in gasoline and diesel variants. 1,254,390 examples were ultimately manufactured over a single generation, with a single facelift (1981).
China has also assembled the car as the Liuzhou Wuling LZW 7100 minicar. Production started in 1991 and finished in 1994.
Citroën commissioned Heuliez to produce a Visa convertible variant, marketed as the Décapotable (1984), and a box van variant (1985–2005) was marketed as the Citroën C15. A sedan variant was prototyped but never manufactured.
Place of manufacture: Rennes-la-Janais (France)
Date of manufacture: August 1988
Years of production: between March 1981 and September 1988
Total production: 1,254,000 copies
New: satellite control and integral electronic ignition
Engine: 2 cylinders; 652cc
Power: 34 HP
Maximum speed: 100 km / h