Chinchilla de Montearagón Castle is a Spanish fortress rebuilt in the 15th century located on the San Blas hill in the  city of Chinchilla de Montearagón, 11.5 km from the capital of the province Albacete, Castilla-La Mancha.
The castle is located in one of the most strategic places in Spain and one of the most populated cities of the time and it is visible from the capital of Albacete.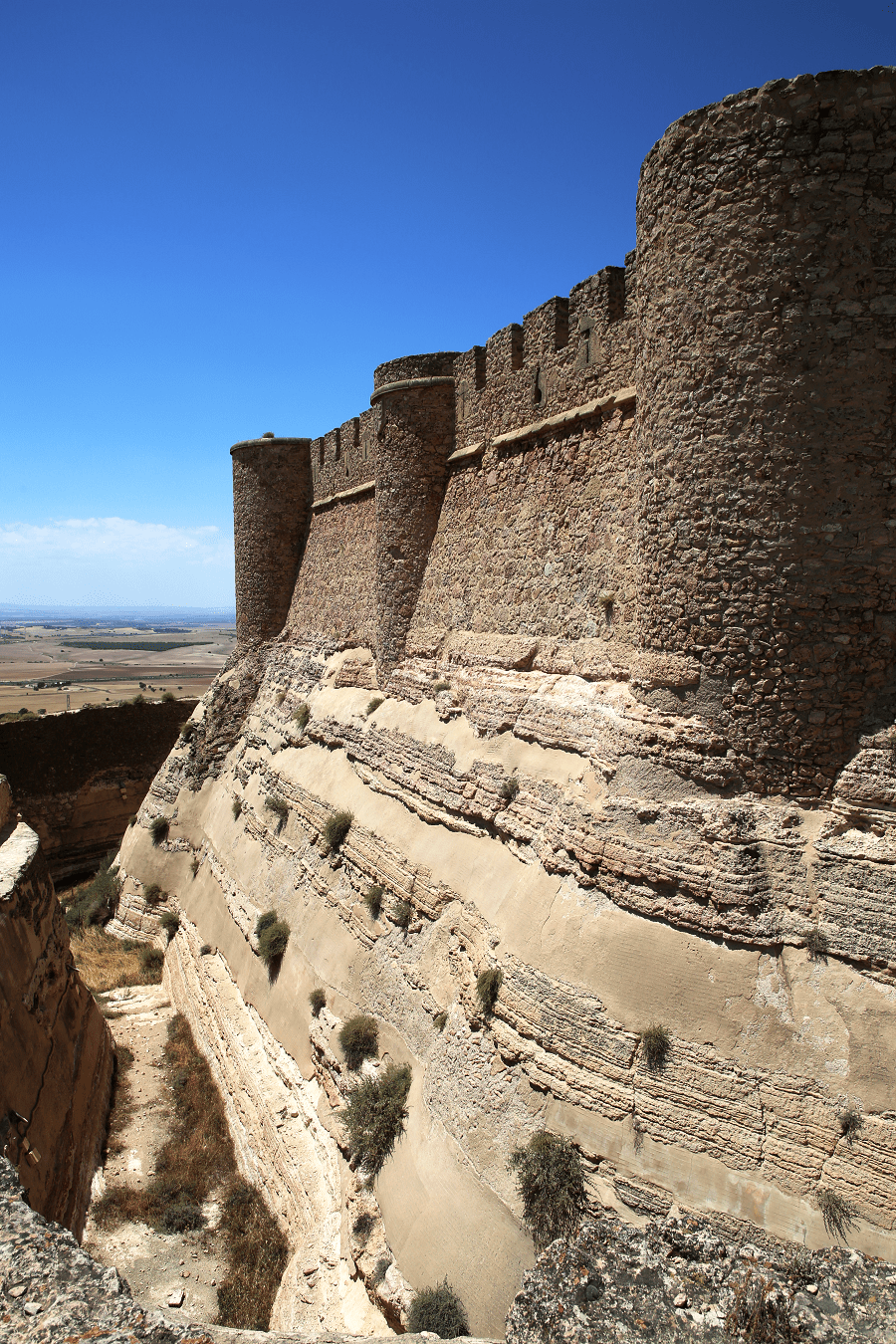 It has been declared an Asset of Cultural Interest (it was declared a Historic-Artistic Monument belonging to the National Artistic Treasure by decree of June 3, 1931).
The origin of the complex is very old, since on the Roman foundations remains of Gothic, Arab and Christian walls have been found, the remodeling of the latter being ordered by the Infante Don Juan Manuel, Lord and Prince of Villena. In the middle of the 15th century the castle was restored by Don Juan Pacheco, 1st Marquis of Villena.
For almost three centuries, the fortress was used as a prison, which is why it presents its current form. That prison housed historical figures such as César Borja, who was attributed the murder of his brother, the Duke of Gandía.
It served as a barracks during the War of the Spanish Succession and for Napoleonic troops during the War of Spanish Independence.
It is built in stone, using masonry in the walls, and ashlar in the most representative areas, etc.
The castle has lighting with LED technology that allows you to vary the color according to the day or date of commemoration of any event, as well as to combine several colors at the same time. This lighting is visible from a great distance and from the capital of Albacete.
GPS coordinates: 38°55′08″N 1°43′43″W
How to get to?
From Albacete 22 min (17.3 km) via A-31