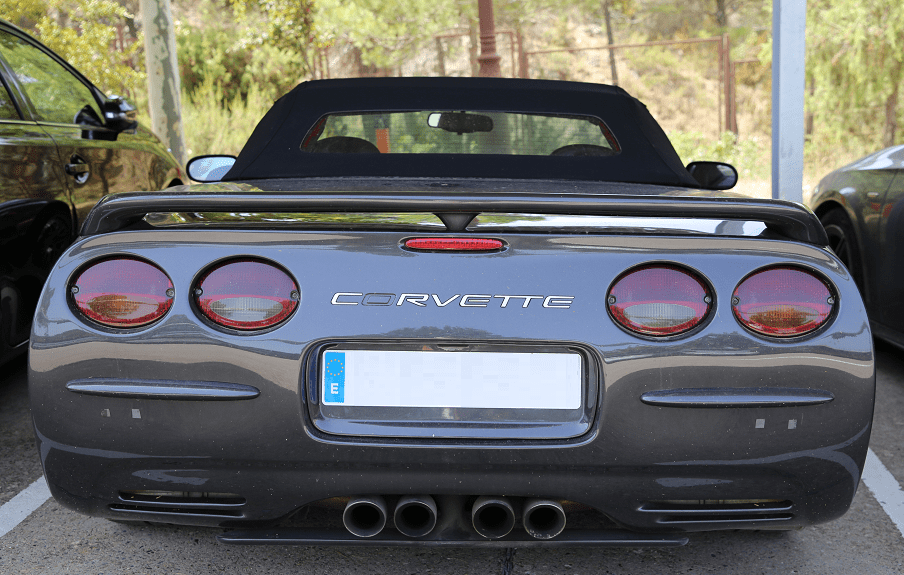 Chevrolet Corvette C5 (Fifth Generation) Convertible. Black version in Torreciudad
The Chevrolet Corvette (C5) is the fifth generation of the Corvette sports car, produced by the Chevrolet division of General Motors for the 1997 through 2004 model years. Production variants include the high performance Z06. Racing variants include the C5-R, a 24 Hours of Daytona and 24 Hours of Le Mans GTS/GT1 winner. The C5 Corvette was the first GM vehicle to feature the third generation small block "LS" engines. Pop-up headlights were featured on a Corvette for the final time during this generation.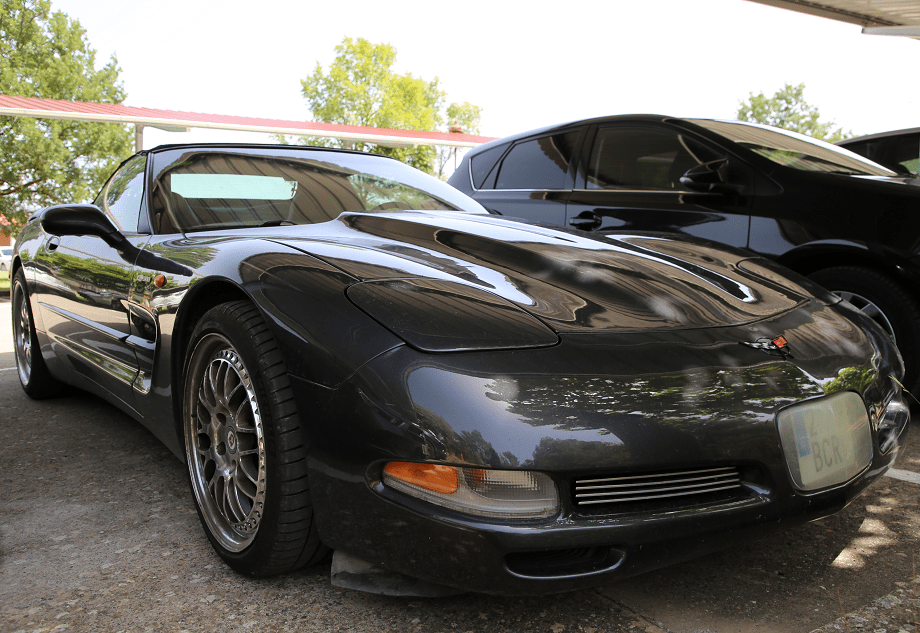 The C5 was unveiled on January 6, 1997 at the North American International Auto Show in Detroit. The fifth generation was originally intended to debut in 1993 to celebrate the Corvette's 40th anniversary, but it was delayed by financial troubles and changes in staff within GM.
A major change from its predecessor the C4, the C5 had a hydroformed box frame, a design that offered an improved structural platform, especially for a convertible bodystyle. To improve handling, the transmission was relocated to form an integrated, rear-mounted transaxle assembly.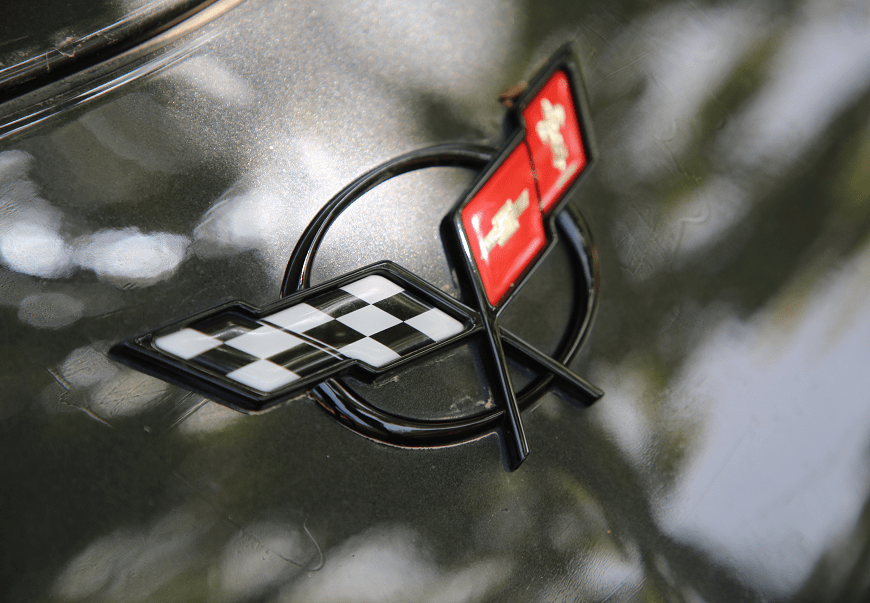 Connected to the all-new LS1 engine via a torque tube, the engine/transmission arrangement enabled a 50-50% front-rear weight distribution. The LS1 engine initially produced 345 hp (257 kW), subsequently increased in 2001 to 350 hp (261 kW). The 4L60-E automatic transmission carried over from previous models, but the manual was replaced by a Borg-Warner T-56 6-speed capable of a 175 mph (282 km/h) top speed. Relative to the C4, the new platform and structural design substantially reduced squeaks and rattles.[