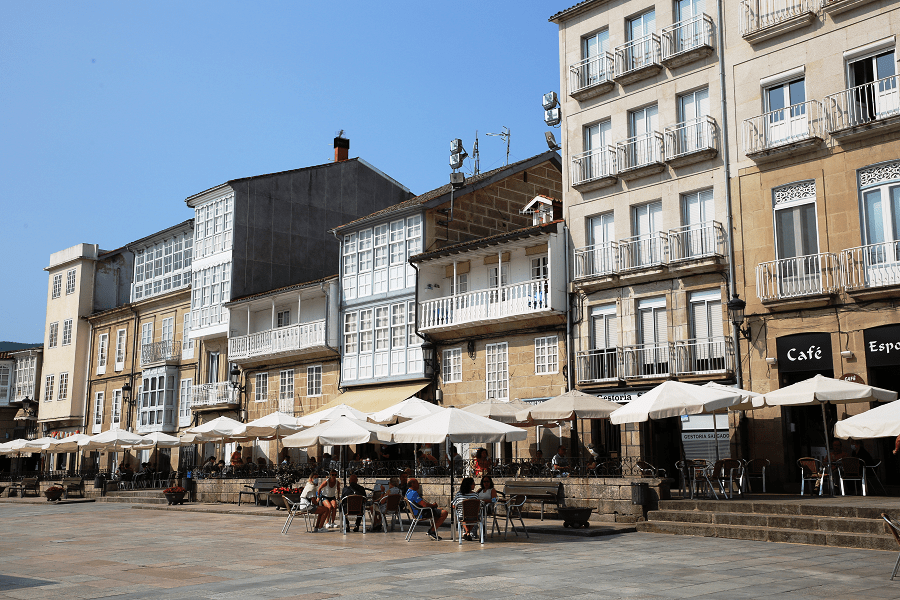 Celanova is a town and a municipality located in the province of Ourense, Galicia, Spain. Situated near the border with Portugal.
Tourism and main attractions
The monastery of San Salvador de Celanova is a religious complex. The once wealthy abbey of Benedictines was founded by St. Rudesind (San Rosendo) in 936.
The jewel of the complex is the small mozarabic chapel of San Miguel, dating from 942.
In the garden is one of the oldest chapels in Spain, built before 973.
In the abbey church are the ancient sepulchres of Ilduara and Adosinda, the mother and sister of the founder, who was buried in a sepulchre supported on four pillars, and constructed after the fashion of that of San Torcuato, one of the companions of Santiago.
His body was deposited by the Christians, at the Moorish invasion, at Santa Coinba, 10 miles away. Being near the frontier, some Portuguese carried it off and brought it to Celanova, whose bells began to ring of their own accord.
There are two cloisters. El Processional has columns, a fountain and railing, while El Puleiro includes a sala capitular and brick mosaic pavement. The Doric church has two separate choirs, featuring a carved door and walnut silleria.
There are many memorials.
The monastery that can be visited today is the result of the historical evolution that the building sometimes experienced and sometimes suffered.
It began in the time of the founder with a set of small buildings erected in the vicinity of an old chapel dedicated to San Martín, among which:
A church with three apses dedicated to San Salvador, San Pedro and San Juan.
Mozarabic Chapel of San Miguel Arcángel
Baroque and Poleiro cloisters
Houses for monks
Houses for workers of the monastery
Houses for pilgrims and guests
The surroundings of Celanova also have multiple sites of cultural interest, such as:
The Castro of Castromao
The medieval Tower of Vilanova dos Infantes
The sanctuary of the Virgen del Cristal in Vilanova dos Infantes
How to get to?
From Ourense 26 min (28.9 km) via AG-31
From Santiago de Compostela 1 hr 22 min (130 km) via Autoestrada Central Galega/Autovía Lalín-Santiago/AP-53
From Madrid 4 hr 40 min (505 km) via A-6 and A-52
Main information
Area: 67 sq. km
GPS coordinates: 42°09′03″N 7°57′24″W
Language: Spanish, Galician
Population: 5644
Currency: Euro
Visa: Schengen
Time: Central European UTC +1, in summer +2