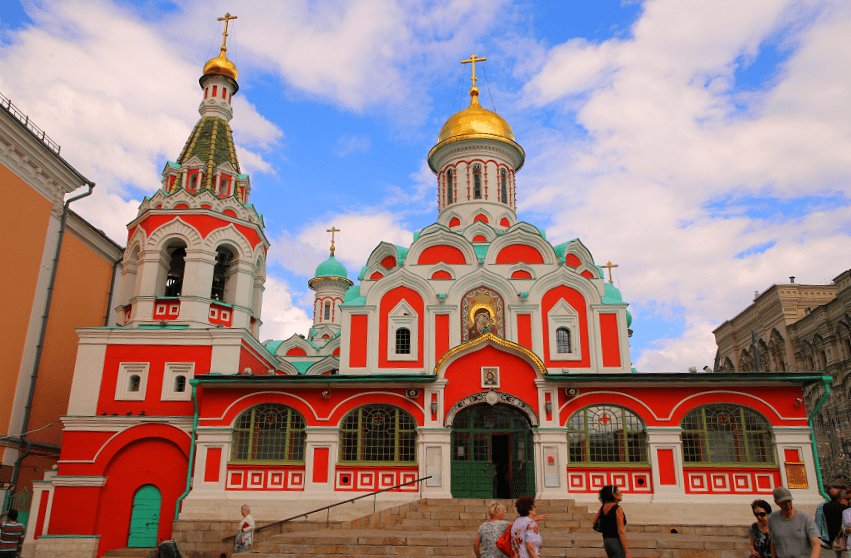 The Cathedral of the Kazan Icon of the Mother of God on Red Square (Kazansky Cathedral) is an Orthodox church in Moscow, located in front of the Mint on the corner of Red Square and Nikolskaya Street.
It was built in the 1630s. The wooden Kazan Cathedral was built at the expense of military commander Dmitry Pozharsky in memory of Russia's victory in the Battle of Moscow in 1612. It was erected on the site of the former building of the trading rows.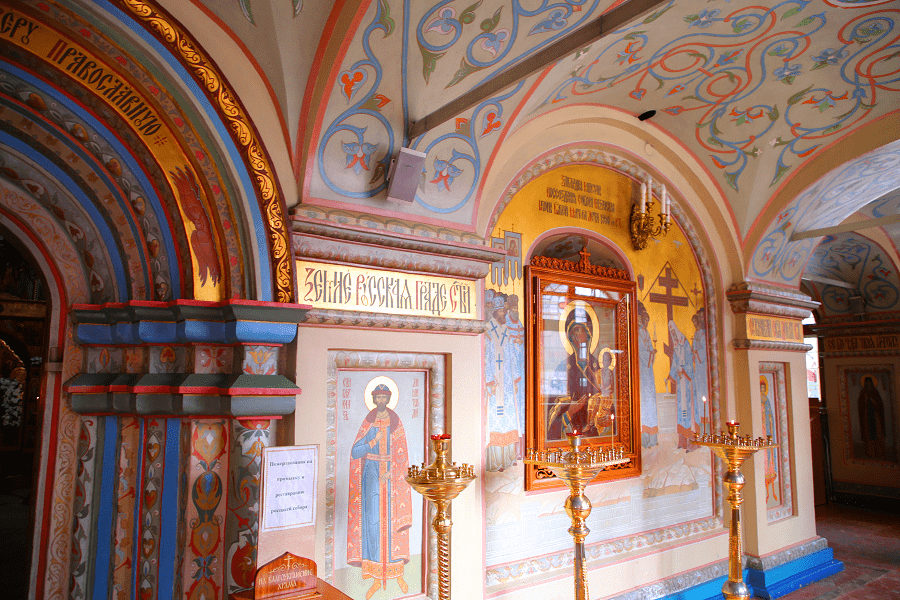 However, a market was near the temple's fence for a long time. Finally, the Kazan Icon of the Mother of God, the main military shrine of the Second People's Militia, was placed in the cathedral. Pozharsky delivered it from the Vvedenskaya Church in Lubyanka. Patriarch Filaret consecrated the cathedral in October 1625.
From its opening until 1765, religious processions were organized to the cathedral: on the day the icon was found in Kazan – on July 8, and on the day of the capture of Kitay-Gorod – on October 22.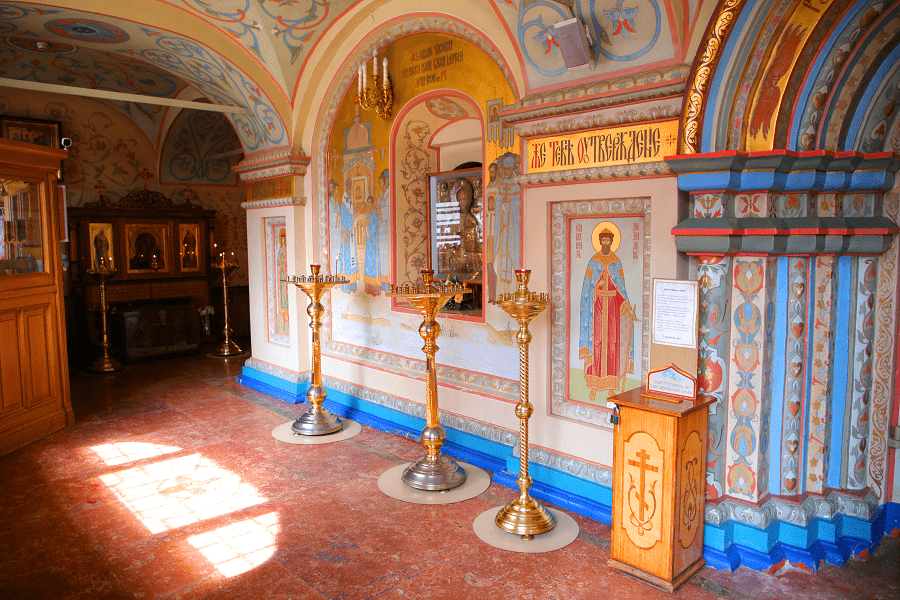 After a fire in 1630, the cathedral was built in stone under architect Abrosim Maksimov.
The Kazan Cathedral is typical for the first half of the 17th century, a type of square, pillarless, single-domed temple with a hill of kokoshniks, which goes back to the old cathedral of the Donskoy Monastery. Among the buildings of the Moscow Posad, this type included the Church of St. Nicholas, the Apparition on the Arbat.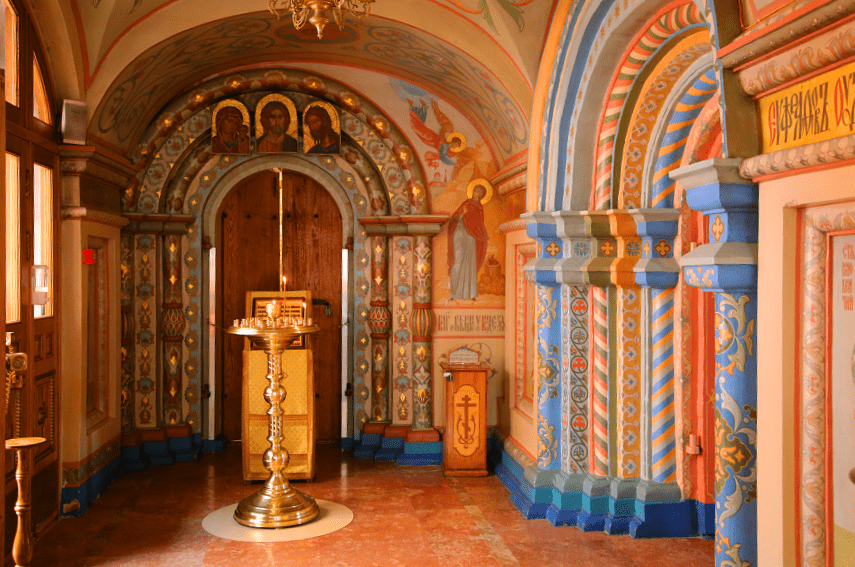 The cathedral is surrounded on three sides by open galleries that lead to the hipped bell tower at the northwestern corner and to the northeastern chapel of Averky of Hierapolis.
It was demolished in 1936 during the Stalinist reconstruction of the Manezhnaya Square area and restored in 1990-1993, according to the project of architects Oleg Zhurin and Gennady Mokeev.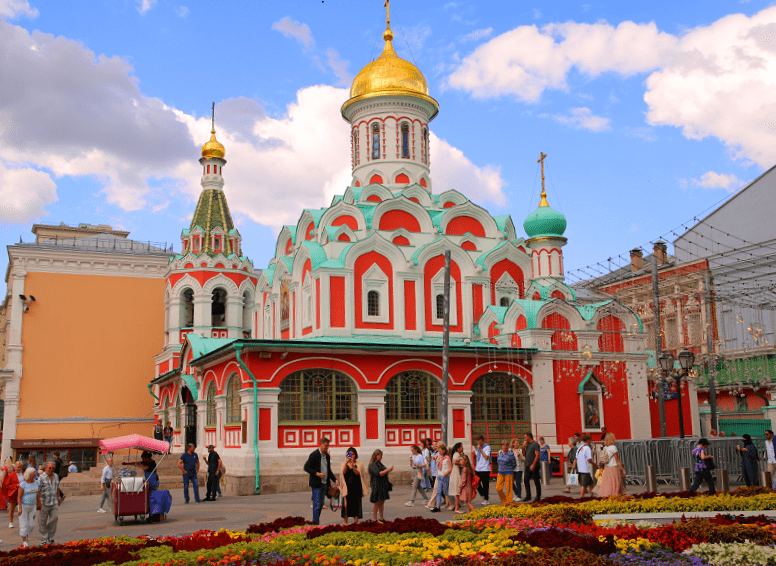 Working hours: daily, 08:00–20:00.
Address: Nikolskaya street, 3, Moscow.
Nearest metro stations: Okhotny Ryad, Teatralnaya, Revolution Square, Kitay-gorod.
Red square ensemble (full list):
Monument to Minin and Pozharsky