The castle of Jonzac is located in the town of Jonzac in the department of Charente-Maritime in France. The castle, with the châtelet and towers, has been classified as a historic monument since 3 May 1913.
In 1073, the castle already existed; the first known lord was Guillaume de la Rochandry at the beginning of the twelfth century.
In 1505, Jean de Sainte-Maure, Lord of Jonzac, founded the Carmelite monastery on the remains of an old chapel dedicated to Saint Nicolas. The cloister was built in 1657. The young Louis XIV, the Queen Mother and Mazarin stayed at the castle in 1659.
The castle remained in the Sainte-Maure family until the end of the seventeenth century, then passed by marriage to the Espardes de Lussan who kept it until the Revolution.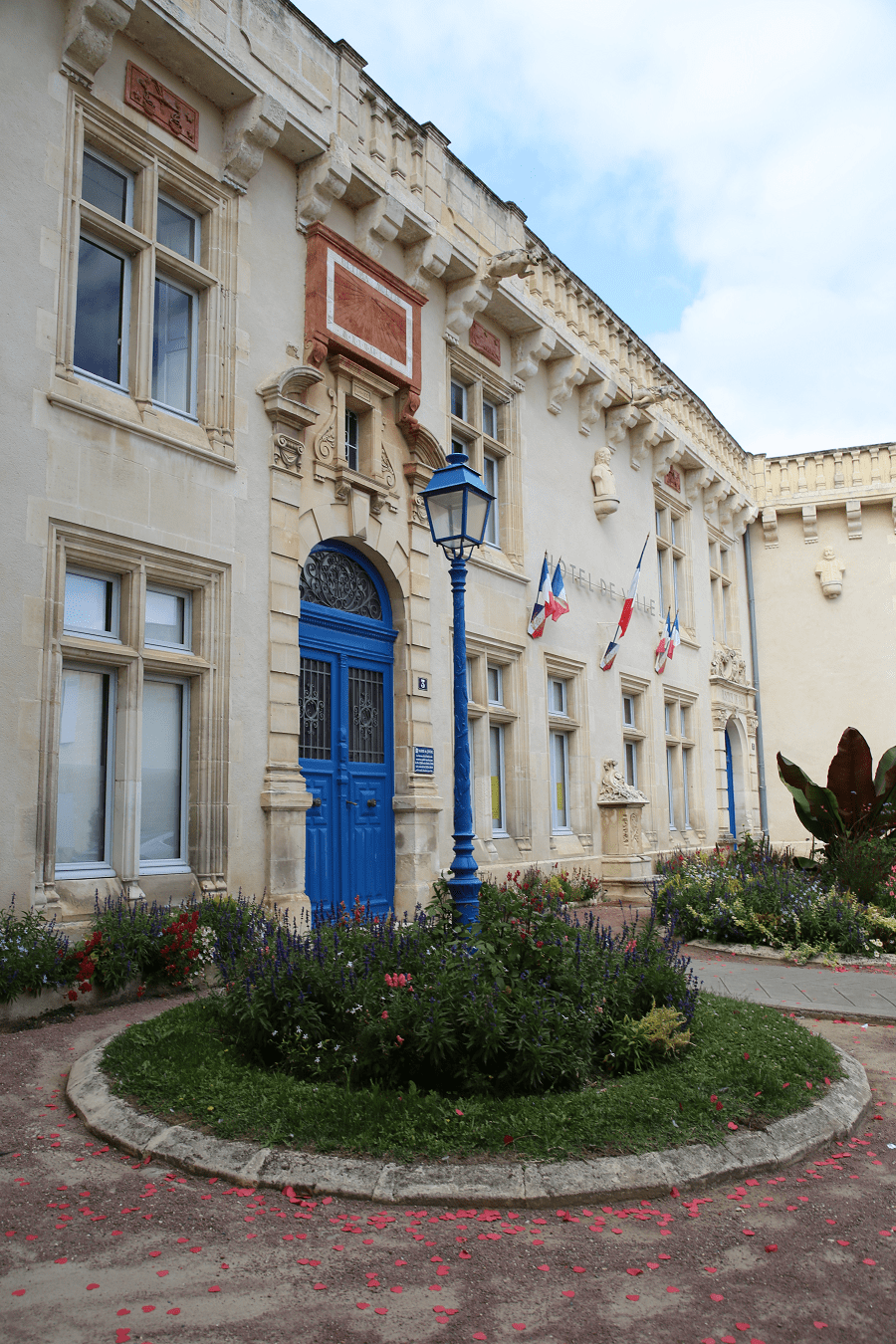 Currently, the north wing of the castle houses the buildings of the Town Hall (restored in the nineteenth century), and the south wing, those of the sub-prefecture. The cloister was restored between 1976 and 1978, and today houses a cultural centre, with exhibition rooms and an archaeological museum.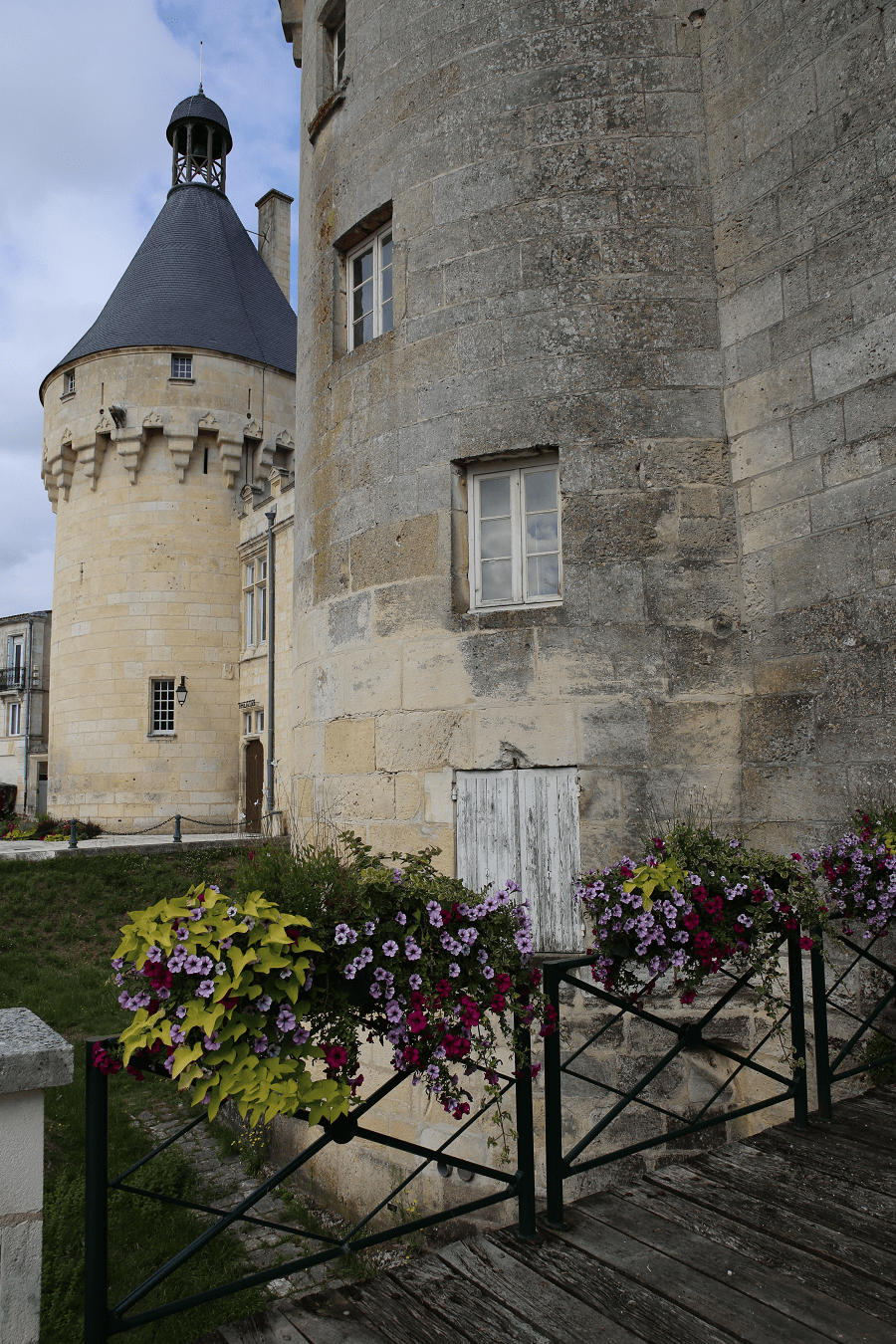 The enclosure is medieval. The ditch, cut into the rock, was filled in in the nineteenth century. It was reopened at the beginning of the twenty-first century.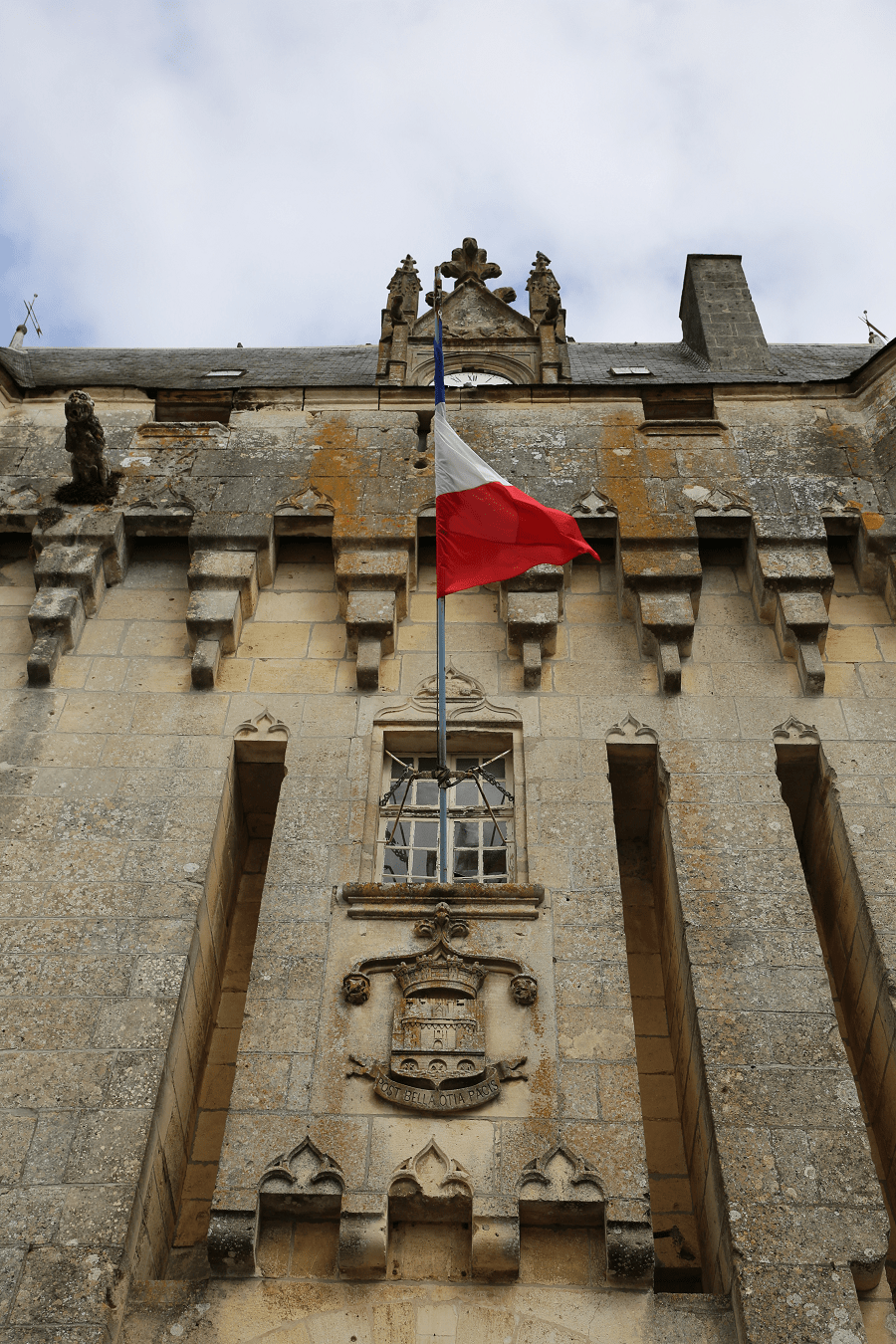 The imposing entry gatehouse is marked 1549 and therefore dates from the sixteenth century, a period of work including the northwest tower while the southwest tower, of a smaller diameter, is from the seventeenth century.
The main courtyard is surrounded by very redesigned buildings; it was regrooved to transform the half-storey into a ground floor, with destruction of the exterior stairs leading to the noble floor.
Jonzac is a commune of the Charente-Maritime department in southwestern France. The historian Jean Glénisson (1921–2010) was born in Jonzac as well as the philosopher Jean Hippolyte (1907–1968).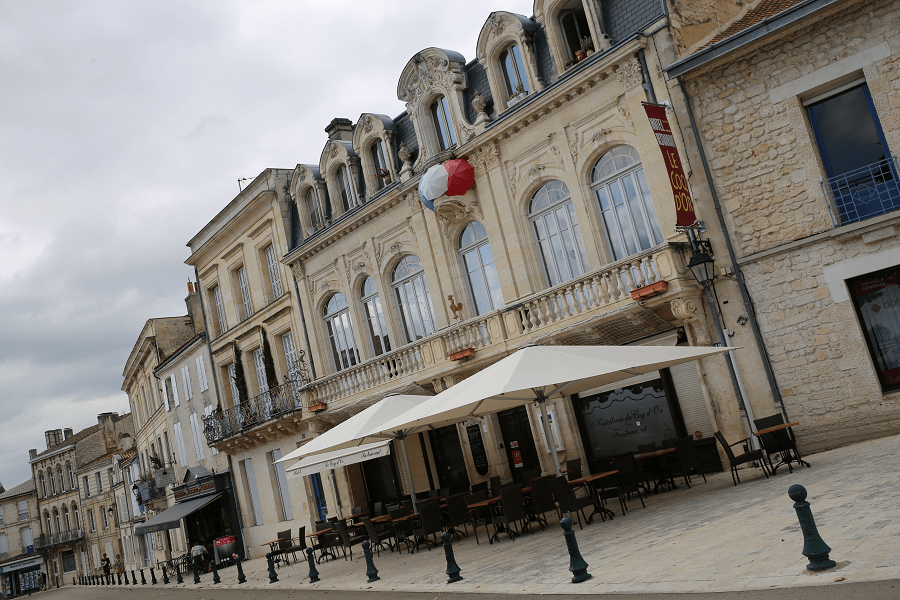 GPS coordinates: 45° 26′ 44″ N, 0° 25′ 52″ E