The castle of Villarejo de Salvanés is located in the homonymous municipality, in the southeastern area of the Community of Madrid (Spain). It is part of the Historic-Artistic Complex of this town, according to the declaration of 1974.
Although only the keep is preserved, it constitutes a unique architectural sample in Spain, by arranging the cubbyholes grouped on the sides and not on the edges, as is usual in Spanish military architecture. Currently, it is restored and its interior can be visited.
In the Relations of Felipe II, of 1575, the castle of Villarejo de Salvanés was described as a fortress with a good room, with stone arches and Genoa marble. Express mention was made of its tower, of which its height, its walkway and its lime-and-stone cubes stood out.
The keep is the only element of the building that is preserved today. It was built following the model of military architecture in the provinces of Madrid and Toledo, characterized by the grouping of cubicles (or cylindrical turrets), which appear attached to the main complex.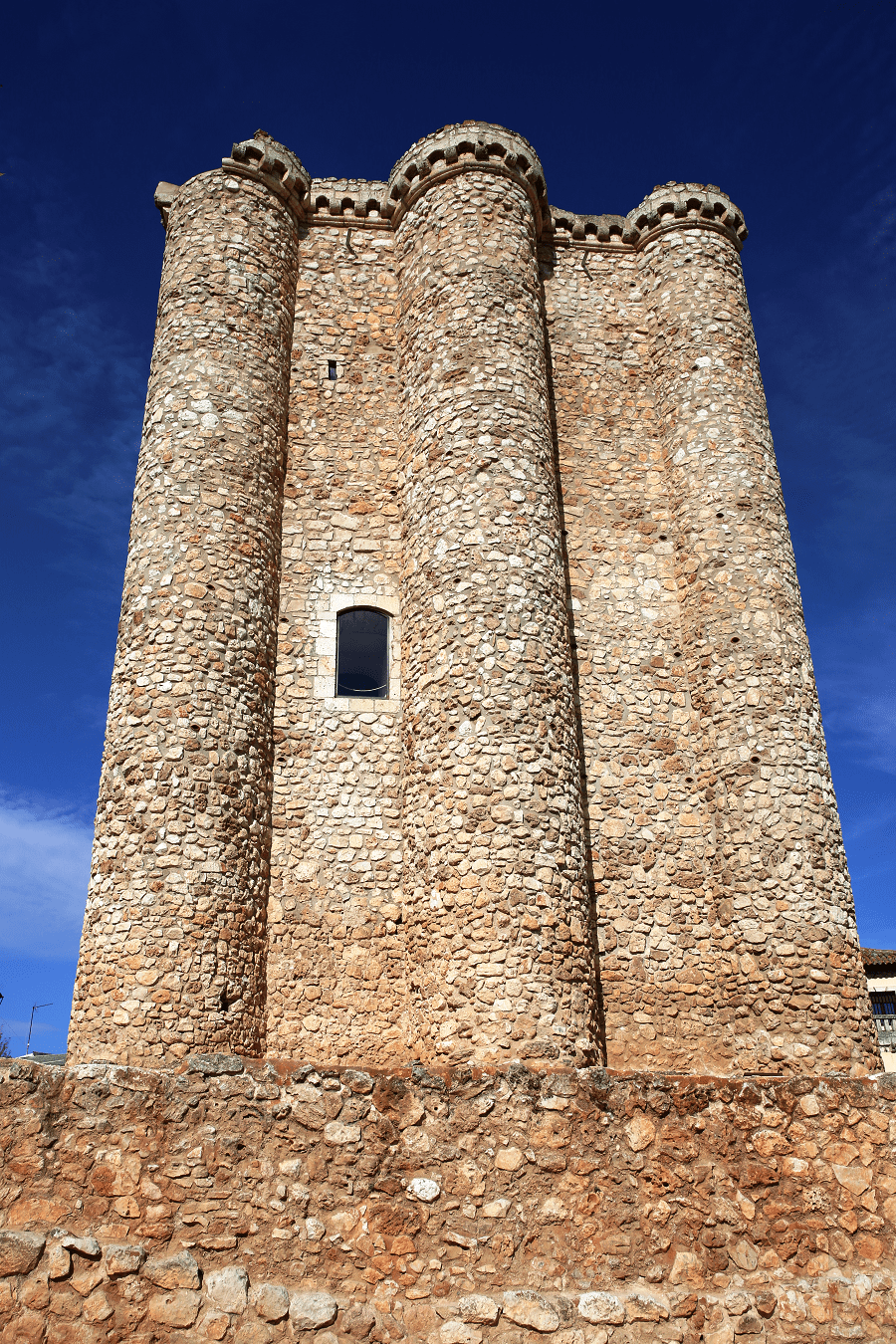 GPS coordinates: 40°10′04″N 3°16′28″W
How to get to?
From Madrid 53 min (62.5 km) via R-3 and A-3
From Toledo 1 hr 15 min (113 km) via A-42 and A-3